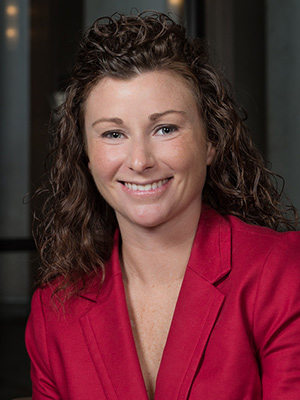 LEXINGTON, Ky. — Emily Hook, conference and event manager for AMR Management Services, has just been named to Connect Association magazine's 2018 list of top 40 Under 40. Each year, the magazine honors young professionals who are already compiling an impressive list of accomplishments and making an early mark in the association and specialty meetings industry.
"I was honored to be included on the list for 2018," Hook said. "I love what I do because I understand that bringing members from our client-partners together to share ideas and network is the cornerstone of a successful association. Through innovative meeting planning, I know my work is key in making those events memorable. To be honored for that work is truly special." 
Nick Ruffin, AMR president and CEO, added, "Emily is a shining example of the stellar team of association and meeting professionals who daily produce memorable events that are key to our client-partner's goals. In fact, Emily is the third AMR team member who has been named to the Top 40 Under 40 list, which is a testament to the great team we've assembled. When AMR talks about 'turning vision into action' that's exactly what Emily does and we couldn't be prouder!"
To see more about Emily's accomplishments, visit the Connect Association website.