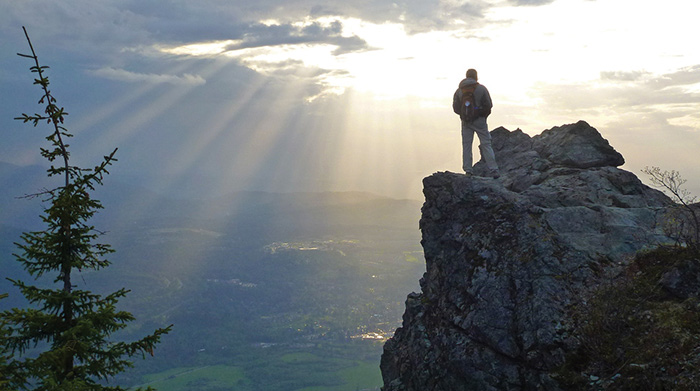 Nine Appalachian Kentucky counties have been labeled "bright spots" in health because they scored much better than expected across an array of health measures given the economic, resource and other challenges they face. The Kentucky counties comprise a third of the 27 rural bright spot Appalachian counties identified by research released in July by the Foundation for a Healthy Kentucky, the Appalachian Regional Commission and the Robert Wood Johnson Foundation.
"Identifying Bright Spots in Appalachian Health: A Statistical Analysis" examined the region's 420 counties in terms of 29 different "health driver" measures to predict how those counties would fare in the 19 health outcomes measures. The drivers included environmental factors, health behaviors, health-care systems, certain screening measures and social determinants measures.
The counties that were labeled as bright spots in the project significantly exceeded researchers' predictions on 19 health outcome measures, which include mortality rates, mental health issues, child health, chronic disease and substance abuse.
The nine Kentucky counties that exceeded predictions were: Pulaski, Green, Russell, Lincoln, Adair, Lewis, Wayne, McCreary and Morgan.
While each bright spot county developed its own approach to local health challenges, researchers identified several common threads, including cross-sector collaboration, community leader engagement in health initiatives, and resource sharing. Active faith communities also made a difference, as did local health-care providers who are committed to improving the health of the entire community. Another key takeaway from the research was that programs to reduce teen births, cut smoking rates, increase physical activity and prevent and treat substance abuse have the greatest impact on improving overall community health.
"The Bright Spots project offers hope and a path forward to a healthier Appalachian Kentucky," said Ben Chandler, president and CEO of the Foundation for a Healthy Kentucky. "It details strategies and interventions that are working to improve health across a broad array of measures in counties that face significant economic and resource challenges. Congratulations to the hardworking leaders in the nine Kentucky counties that have formed strong, cross-sector coalitions to address pressing health issues in their communities."