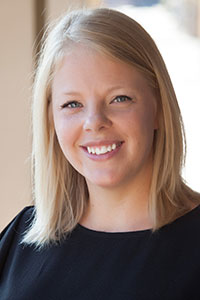 RICHMOND, Ky. — Christian Flights International announced Tuesday the hiring of Shannon Conforti as the organization's new executive director. Conforti replaces longtime executive Leslie Smart who will remain with CFI as a mission trip facilitator and group leader.
Conforti, an Eastern Kentucky University graduate, has been a CFI volunteer for the past 10 years and a board member since 2017. She has over 13 years of experience as both an entrepreneur, founding Brainbean Tutoring, an educational consulting firm focusing on the college admissions process in 2006, and as a business leader managing operations for State Farm Insurance for more than a decade.
"Shannon's aptitude and contributions to CFI have been invaluable, and she embodies so many of the wonderful traits of our mission," said longtime board member Dr. Ray Jackson. "Her innovative thinking and vision will continue to enhance the direction and growth of CFI while growing key focus areas and community relationships here in Kentucky, throughout the United States, and with our partners in Haiti."
Conforti will cultivate the evolution of the CFI mission, lead new board member development, and drive fundraising initiatives for the organization. Smart will remain a crucial resource to Conforti as she transitions into her new role.
"I'm grateful to the board for their confidence in me to lead CFI, grow our circles of influence, and make additional strides to support and empower our Haitian brothers and sisters in Christ," Conforti said. On having a professional support system in place to help her hit the ground running she said, "I'm blessed to be mentored by my dear friend and true champion of our mission, Leslie Smart. Her continued leadership of our boots-on-the-ground efforts in the U.S. and Haiti will positively impact countless lives."
Christian Flights International has been leading mission trips to Haiti since 1977.