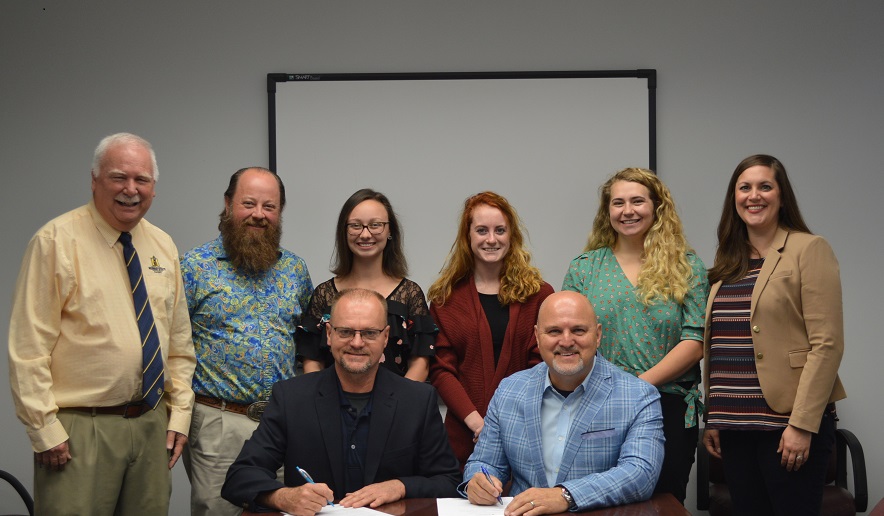 MURRAY, Ky. — Murray State University has announced a new foundational partner, Vertical Wellness, for the recently established Center for Agricultural Hemp. The new center will be administered by the University's Hutson School of Agriculture in coordination with industry partners while continuing to position Murray State as a leader in research, education, policy and innovation within the hemp industry.
The center will focus on several primary topics and initiatives involving agronomy, cannabinoid science, agribusiness, economics and finance, animal feeds and fibers, education, hemp policy, workforce development and agricultural hemp farming.
"It has been an absolute pleasure working with the Vertical Wellness agricultural hemp team," said Dr. Tony Brannon, dean of the Hutson School of Agriculture. "Our first local hemp farming partner and Murray State University agriculture graduate, Joseph Kelly, has assisted with the development of this relationship. We are particularly excited that this company has already began hiring our students."
"After meeting the leadership and the students at Murray State, we have found ourselves even more driven to succeed in our original goal to not only be a profitable company, but a company that finds every way we can to give back to the community," said Drew Milburn, chief operating officer of Vertical Wellness. "We feel we have begun a win/win relationship with the University, and are committed to that relationship being one that both parties can be proud of. We are excited to be linked to Murray State University in their drive for better education and promotion of both the local and global hemp market."
Vertical Wellness, which opened a new facility in nearby Trigg County last fall, has shown particular interest in assisting Hutson School of Agriculture students in areas of career development. Chief Operations Officer Drew Milburn served as a guest lecturer earlier this spring on campus, interacting with students who have an interest in working within the hemp industry. Students have already found career development opportunities in the way of internships through the partnership, including Mackenzie Hoffman of Altamont, Illinois.
"I've found an interest and passion for hemp here at Murray State, and am extremely grateful that Vertical Wellness has given me the opportunity to grow more in this industry," Hoffman said.
The University's leadership within the area of hemp exploration is historic and diverse within higher education. Murray State planted the first legal agricultural hemp research plot on May 12, 2014. Since that time, the University has been on the front line of exploration of the crop, hosting field days while continually working with the Kentucky Department of Agriculture, local farmers, researchers, legislators, companies and partners to assist in the development of the industry within the region and commonwealth.
In addition to a substantial increase in student enrollment, Murray State's Hutson School of Agriculture has added many new programs and initiatives to support student interest for innovative and emerging careers, the latest being the creation of the Center for Agricultural Hemp.