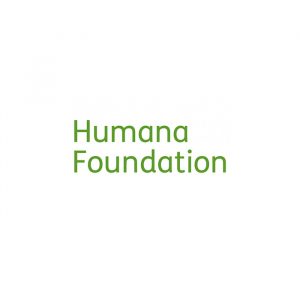 LOUISVILLE, Ky. — The Humana Foundation, the philanthropic arm of Humana Inc. for the past 38 years, and Actors Theatre of Louisville today announced a new, innovative approach to their longstanding partnership — an approach that aligns closely with Humana Foundation's new strategy focused on improved and sustained health outcomes. Humana Foundation will invest in Actors Theatre for the next three years, with Actors Theatre's successful achievement of its commitment to focus on addressing Social Determinants of Health – conditions in the places where people live, learn, work and play that affect a wide range of health risks and outcomes.
"According to Americans for the Arts, integrating the arts in healthcare can reduce costs by up to $567 per procedure — or up to $2.25 billion a year — increasing immunity, improving clinical outcomes, and shortening hospital stays," said Walter Woods, CEO of Humana Foundation. "In fact, Arts Council research in the UK shows that those who attended a cultural venue or event in the preceding 12 months were 60% more likely to report good health, and theatre-goers were 25% more likely to report being in good health."
Humana Foundation and Actors Theatre are in discussions about the details of this new program which will be a collaborative community initiative focused on addressing social determinants of health in under-resourced areas throughout the Louisville area.
Actors Theatre's Artistic Director Robert Barry Fleming shared, "Actors Theatre is thrilled to embark on this new chapter with a shared vision for a better, healthier Louisville. The relationship between Actors Theatre and Humana Foundation – the nation's longest-running partnership between a corporation and a performing arts organization – is built on the belief that civic engagement, community health, and artistic expression are truly collective enterprises. It's my honor to express this organization's gratitude to the Humana Foundation's leadership and Board of Directors for their ingenuity and commitment to this community and Actors Theatre."
Since Humana Foundation implemented a new strategy in 2018, "we have focused on co-creating communities where leadership, culture, and systems work to improve and sustain positive health outcomes," Woods said. "So, it is important to us that every dollar we invest in organizations in Louisville and across the country in targeted communities helps us achieve our goal — health equity in addressing the social determinants of health. The arts are integral to the lives of all people and essential to healthy, vibrant and equitable communities across the nation. We are excited about this evolution of our partnership with Actors Theatre and its potential to improve and sustain positive health outcomes."