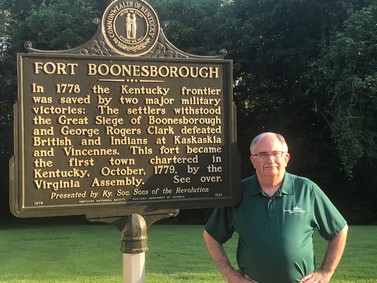 FRANKFORT, Ky. — Jack Winburn, a veteran of Kentucky State Parks, has been named manager at Fort Boonesborough State Park, Parks Commissioner Donnie Holland announced Thursday.
Winburn began working at Fort Boonesborough as a seasonal employee in 1978 and worked his way up, becoming the manager of the campground in 1995. The Clark County native has been serving as the acting manager for the last year.
Fort Boonesborough State Park marks the site of a fort built by Daniel Boone and other settlers in 1775 along the Kentucky River. The state park near Richmond has a reconstructed fort, a campground, hiking trails, mini-golf, picnic shelters and a gift shop.