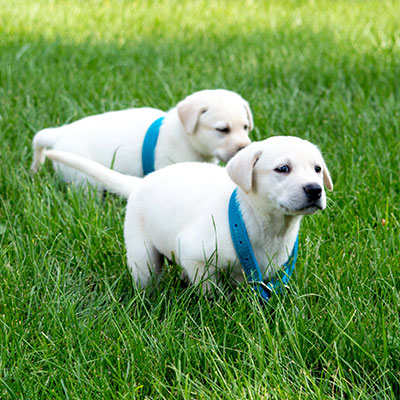 LEXINGTON, Ky. — Patients and families served by Bluegrass Care Navigators will soon have access to supportive therapies to complement their clinical care plan through a new integrative medicine program.
Integrative Medicine brings conventional and complementary practices together in a coordinated way as part of the patient's medical care plan. The program was developed at the recommendation of the organization's board of directors, who identified a need for supportive therapies to help make every moment count for patients and families experiencing serious illness.
"The practice emphasizes a holistic, patient focused approach that mirrors our goals of hospice care," said program coordinator Whitney Clay. "These therapies help us focus on the emotional and spiritual needs of our patient while also supporting their physical care."
The Bluegrass Integrative Medicine program will include mind-body techniques such as music and art therapy; body-based techniques such as acupuncture, massage, yoga and aromatherapy; and animal-assisted therapy beginning with two yellow Labrador puppies who will join the Bluegrass Care Navigators team as resident animal therapists.
Community support for integrative medicine is vital to the development of the program, and Bluegrass Care Navigators has launched a special opportunity for those who would like to support art, music and animal therapies as the program gets underway.
"With an online donation, our supporters will be able to recommend a name for our puppies," noted Laura Klumb, vice president of philanthropy. "Because we want our therapy dogs to be part of our Kentucky community, it is important to us that our donors have the opportunity to be involved in the naming process."
To make a donation to the integrative medicine program and suggest a name for the boy or girl puppy, visit http://give.bgcarenav.org/puppies, and use the comments field to suggest a name. The naming campaign will run through Aug. 31.
As the integrative medicine program develops, Bluegrass Care Navigators will seek volunteers who are skilled in various therapies to support our patient needs. Volunteers who are interested in lending their expertise to the integrative medicine program in the future can visit www.bgcarenav.org/volunteers for more information and to complete an application.
For more information about Bluegrass Care Navigators, call (855) 492-0812 or visit www.bgcarenav.org.