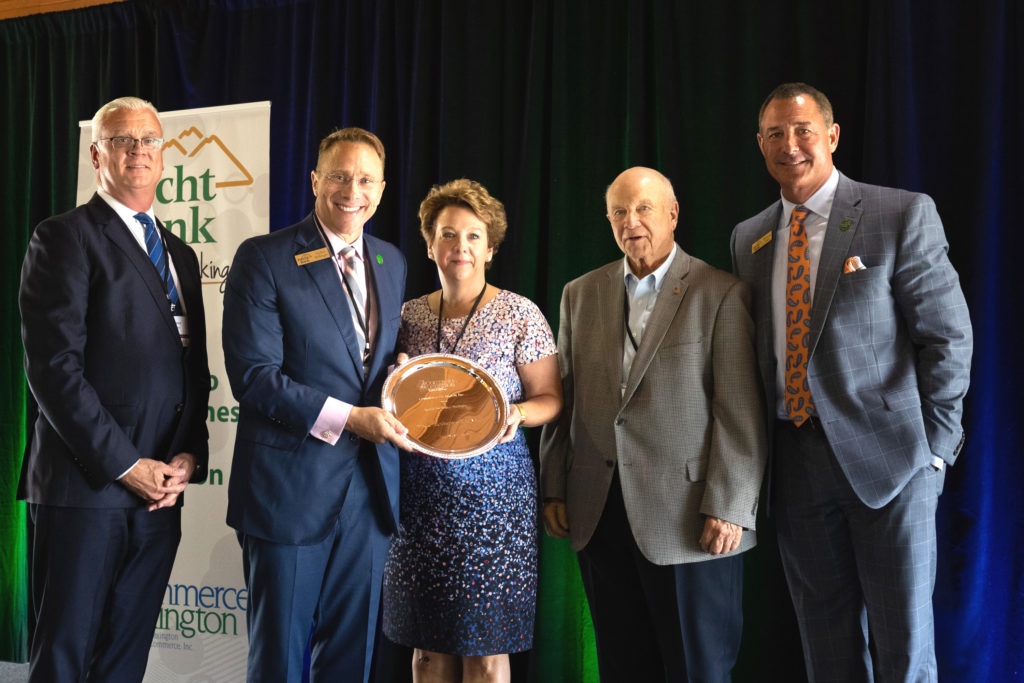 LEXINGTON, Ky. — At today's Commerce Lexington Inc. Salute to Small Business Awards Luncheon at Keeneland presented by Forcht Bank, Hallway Feeds was named the 2019 Small Business of the Year. The recipient of this year's award in the Business Success Category, Hallway Feeds was chosen for the honor from six different category winners.
When Bob Hall and his late wife, Bonnie, purchased a small feed business in Lexington called Farmers Feed Mill in 1964, the foundation for the company was focused on exceptional customer service, and that mantra continues today.  As Lexington evolved, so too did Farmers Feed Mill by introducing the Hallway Feeds brand to supply Thoroughbred farms with the highest quality, custom-manufactured feeds.  Shortly thereafter, Hallway Feeds moved to a new, state-of-the-art manufacturing and distribution facility on West Loudon Avenue, where it is currently located.
Hallway Feeds is now the only family-owned and operated feed company dedicated to the equine industry, and its signature products are distributed throughout Central Kentucky, the United States and approximately 12 countries worldwide. Many of the most prominent breeding operations, Hall of Fame trainers and international venues rely upon Hallway Feeds. In fact, it has fed 13 of the last 21 Kentucky Derby winners, including the most recent Triple Crown winners, American Pharaoh and Justify.
Commerce Lexington Inc. began its small business awards program in 1986, recognizing 102 outstanding small businesses and nonprofit organizations since its inception. This year's category award winners together have 180 years of service to our community.