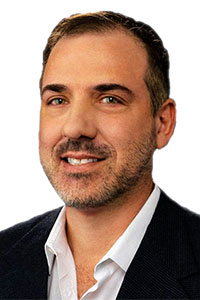 LOUISVILLE, Ky. — Luckett & Farley has named Juan Ricardes senior project manager to its Corporate, Commercial & Hospitality Design Studio.
From global luxury hotels to local watering holes, Luckett & Farley's passion for giving clients modern, efficient and sustainable designs will continue to grow with the addition of Ricardes.
Ricardes brings 25 years of experience in project design and management with a focus on luxury hotels and resorts to the architecture, interior design and engineering firm. His portfolio includes major hospitality brands like Hard Rock Hotel & Casino, Marriott International and Wyndham Worldwide, as well as independent operators in the booming boutique hotel segment.
Ricardes takes great pride in his work and likes to surprise people, always trying to create something unexpected. He feels the most accomplished when he is able to trigger people's curiosity and expand their way of thinking, helping them to see things differently.
Ricardes has a bachelor of architecture from the University of Buenos Aires School of Architecture, Design and Urban Planning.
He enjoys travel, photography and painting. Prior to relocating to Louisville from Tampa, Fla., Ricardes was an active member in the community through his work with the American Institute of Architects Tampa Bay, City of Tampa's Barrio Latino Commission, Hillsborough County Public Art Committee and the Tampa Bay Foundation for Architecture & Design.