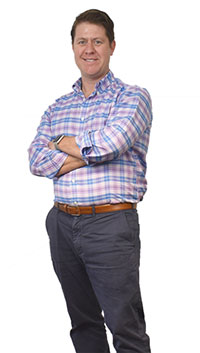 LOUISVILLE, Ky. — Luckett & Farley has named Matt Gullo Urban Planning & Landscape Architecture discipline manager.
Urban planning and landscape architecture serve all of Luckett & Farley's specialized design studios, whether it's master planning the campus environment, designing a plaza for employee breaks at a manufacturing plant, or creating an outdoor oasis that anchors a downtown corridor. But with the recent hire of Gullo, the department now has a greater capacity and his added experience.
Gullo's work in landscape architecture revolves around innovative and functional designs enabling flow between the outdoor environment into structures by creating aesthetically pleasing features, safe pedestrian and vehicular zones and environmentally sensitive solutions. He enjoys resolving design problems, both technically and aesthetically, to ensure the final constructed piece fits the budget, represents the owner's vision and can be enjoyed by all users.
Gullo has a bachelor of landscape architecture from Clemson University and master of Urban Planning and Policy from the University of Illinois at Chicago.
He enjoys Italian cooking, hiking, mountain biking and landscaping his own yard.