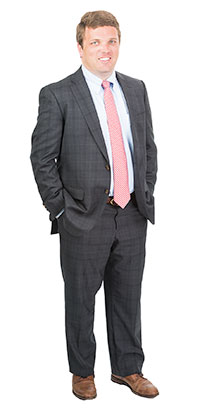 LEXINGTON, Ky. — Attorney Drake Staples has joined the experienced team of attorneys in McBrayer Law Firm's Lexington office. Staples practiced at a small firm in Lexington before joining McBrayer. His practice is focused in the area of general litigation, which includes a large gamut of business disputes, contract issues and employment law matters.
McBrayer Member Rob Maclin said, "Drake brings a hands-on personal approach to client service from his time at a smaller firm that he couples with dedication in furtherance of the best possible outcomes for his clients. He's an excellent addition to our team and I look forward to working with him."
Staples is a 2013 graduate of the University of Kentucky and a 2016 graduate of the University of Kentucky College of Law.