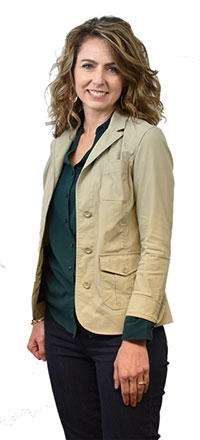 LOUISVILLE, Ky. — Luckett & Farley has named architect Jessica Gilbert project manager in its Higher Education Design Studio.
Gilbert is a recent addition to the Luckett & Farley team, coming on in the spring as a senior architect. Her leadership and management skills were very apparent, and the firm is eager to see her continue to grow in this expanded role.
With a shrinking pool of potential students and ferocious competition for those applicants, universities are scrambling to attract and retain the newest generation of learners. Gilbert's dedication to helping universities plan for and build the structures they need to adjust to these changing market demands is part of what makes her an incredible addition to the architecture, interior design and engineering firm.
Gilbert's diverse portfolio of higher-education, corporate workplace and hospitality projects reflects her close collaboration with clients, engineers and consultants for the design of efficient and inspired buildings and spaces. With over 16 years of experience, she is skilled at leading projects from programming and conceptual design through final completion.
At previous firms, Gilbert designed learning environments that broke from tradition to support interdisciplinary experience-based learning with flexible studios and open meeting areas. She made accessibility a primary focus through practical and beautiful designs.
Gilbert received her bachelor of science and master of architecture degrees from the University of Illinois at Urbana-Champaign where she was a Ryerson Fellowship recipient.
She enjoys bike riding, practicing calligraphy and watercolor painting, and trying to keep up with her two sons.