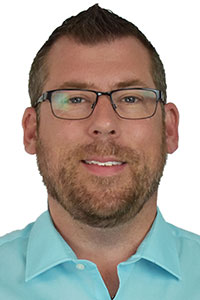 LOUISVILLE, Ky. — Luckett & Farley has named Curtis Petty landscape architect to its Distilled Spirits Design Studio.
Petty comes to the architecture, interior design and engineering firm with a wide-ranging portfolio featuring streetscapes, parks and urban infill projects. His outdoor programming experience will help distilleries across the country transform their factories into premiere destinations.
Petty's goal in landscape architecture is to enhance manmade environments by incorporating natural elements that create an aesthetically pleasing atmosphere while also providing sound, functional use to the space. His experience has allowed him to develop skills in site inventory and analysis, project development and scoping, design implementation and construction administration.
Petty received his bachelor of landscape architecture from Ball State University.
In his free time, Petty enjoys quality time with his wife and two sons, as well as movies, video games and billiards.