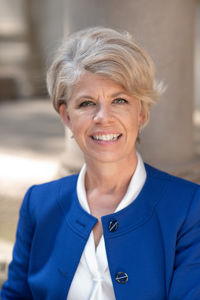 The results released Monday night from the Kentucky Department of Education include a new rating system for Kentucky schools and evidence of student performance declining in most subject areas and for many student groups. The Prichard Committee urges all Kentuckians to study both the ratings of their schools and the underlying data.
There are three primary areas of concern:
We are not moving more students onto the path to proficiency: Statewide, elementary reading results were unchanged from 2018, with 54.6% of all students scoring proficient or above. Middle and high school reading results were down slightly, as were math results at all three levels. Science scores showed tiny increases of less than 1% at each level.
Fewer students are meeting ACT benchmarks: In English, mathematics, and reading, the percent meeting the college readiness benchmarks set by Kentucky's Council on Postsecondary Education declined compared to 2018.
Results for student groups are not on the needed track: From 2018 to 2019, economically disadvantaged students, African American students, and Hispanic or Latino students at all three levels had tiny increases (less than one point) or net declines in both reading and mathematics proficiency, as did students with disabilities at the elementary and middle levels and English learners in middle school. The only group with growth better than one point in both reading and math was elementary school English learners.
These results amount to another year of plateau or decline in Kentucky's overall reported student results. Excellence with equity cannot be achieved with this sort of lackluster movement.
In light of these developments, Brigitte Blom Ramsey, the Prichard Committee's executive director, called for broad public engagement to understand the issues.
"The public-school test scores released today provide a real opportunity for communities to own their truth regarding student achievement locally," Blom Ramsey said. "Schools and communities need to come together following the release of these results to better understand the outcomes and begin responding to the unique needs of our students."
Blom Ramsey particularly urged local participants to do their own analysis of results for student groups. "The fact of the matter is, all gaps in student achievement are significant, if we're serious about ensuring all students are on a path to achieving their potential."
Blom Ramsey also urged attention to a wider context. "Let's remember, test scores are an important piece of understanding the quality of our public schools, but not the whole puzzle. We also want to look for other evidence of educational excellence, including the development of problem solving, teamwork, communication, and artistic expression.  And positive school climate and robust family engagement are key factors in building all those elements of good schools."
For policymakers, Blom Ramsey added an additional concern: "As a state, we also need to ensure that our districts have the resources necessary to provide rigorous and supportive learning environments for each and every student."
The Prichard Committee stands ready to support citizens across the state as they mobilize at the local level to improve outcomes for students.