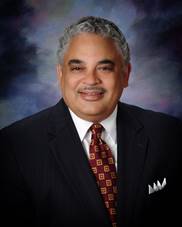 LOUISVILLE, Ky. — The Kentucky Commission on Human Rights Monday accepted the retirement of its executive director, John J. Johnson, effective Jan. 1, 2020.
Johnson served the commission and the people of Kentucky honorably for more than 12 years, working tirelessly to advocate civil rights and equal justice in the commonwealth.
The commission thanks Johnson for his service and wishes him all the best in his retirement.
Staff Assistant Cynthia Fox has been detailed to special duty as interim executive director. Fox has served the commission since Sept. 1, 1997.
All inquiries should be directed to commission chair Alma Randolph at (270) 316-4118.
The Kentucky Commission on Human Rights is the state government authority that enforces the Kentucky Civil Rights Act (Kentucky Revised Statutes Chapter 344), and through its affiliations with the Equal Employment Opportunity Commission and the U.S. Department of Housing and Urban Development, enforces federal civil rights laws.