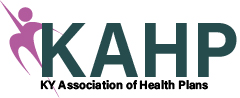 FRANKFORT, Ky. — Kentucky Association of Health Plans (KAHP), the trade group representing the Commonwealth's Medicaid Managed Care Organizations and commercial health insurance providers, today announced the organization's 2021 officers elected on January 14.
2021 officers include:
Chairman, Jeb Duke, Regional President, Kentucky Medicaid, Humana.
Vice-Chairman, Leon Lamoreaux, Market President, Anthem, Inc.
Secretary and Treasurer, Ryan Sadler, Kentucky CEO and Plan President, Passport Health Plan by Molina Healthcare.
Jonathan Copley CEO, Aetna Better Health of Kentucky, is now Immediate Past Chairman.
The remainder of the board is:
Kevin Everwine, Associate Vice President, CareSource
Kimberly Sonerholm, Kentucky President, United HealthCare
William Jones, Senior Vice President, Markets, WellCare