The real estate and construction industries in the Louisville area fared better than most during the pandemic, thanks to strong housing sales and robust construction projects.
Despite sharp increases in material costs, 2020 was actually a strong year for members of the Building Association Industry of Greater Louisville, with high demand for new construction, particularly single-family residential, high-end homes and multifamily construction at all price levels, said Juva Barber, executive vice president of the association.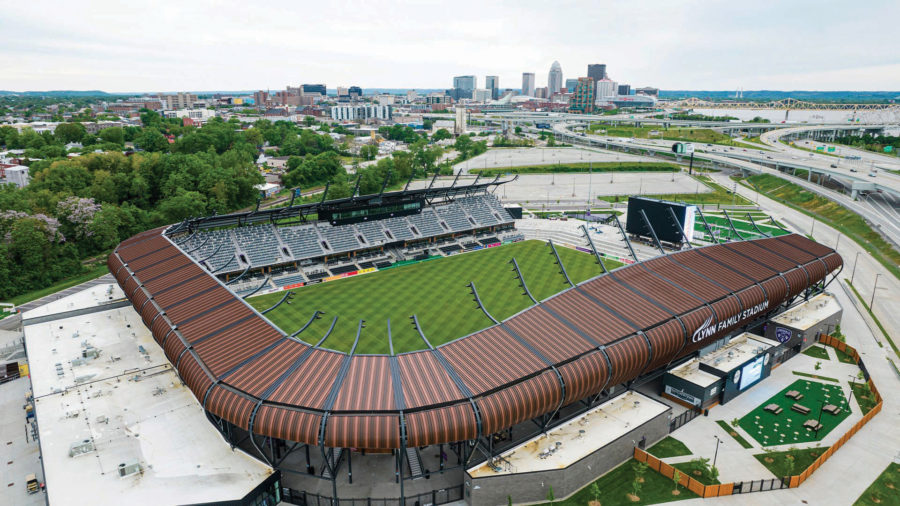 "I'd say that we were surprised by that, because as we entered the second quarter of 2020, like a lot of people, we didn't know what to expect," she said.
As consumers spent more time at home, demand grew for residential remodeling and new construction, she said. Some builder members have contracts for several months ahead, and Barber expects there will be enough work to go around.
As with many businesses, Louisville Paving and Construction (LPC) Executive Vice President Hunter Strickler said 2020 brought with it a dip in revenues, but even so, several projects were completed and others secured.
The Jewish Community Center expansion continues, and projects like the Lou City Soccer Stadium, the Norton Health and Learning Complex, and the Louisville Cardinal Stadium parking lot paving are completed, he said. A Watterson Expressway concrete rehab effort that began last fall will continue through year's end, a generator project is in the works with Louisville Water Co., and a multiyear wastewater treatment plant project in southern Indiana begins this year, he added. LPC is also a part of project on a new Amazon warehouse in Brooks.
"We're expecting our revenues to bounce back to 2019 levels this year, so we're cautiously optimistic about the market right now," Strickler said.
Challenges include finding qualified team members to fill positions across the board, particularly foremen and superintendents to lead field teams, he said. There have also been some delays in getting materials delivered to worksites.
Buckner-based East & Westbrook Construction President Jonathan Westbrook said his company is part of a team working on a new University of Louisville residence hall that got underway in May 2021. E&W is working with a general contractor for The Pet Station Country Club in Lyndon and plans to bid on the new Topgolf project.
Chemical and food-processing sectors provide good local opportunities for new projects, though nondisclosure arrangements prevented Westbrook from divulging specifics. Distribution warehouse expansions and new construction projects are also bustling, he said.
The volatile materials pricing market is a challenge, Westbrook said, but it hasn't slowed the industry down. As for labor shortages, he can attest that safety, project and account managers are in short supply and he's been looking for a few candidates for each role.
Though the pandemic brought uncertainty for a time and some projects were put on hold, 2021 has brought new activity, and Westbrook remains optimistic about the next 18 to 24 months.
The volume of work is returning, maybe even "a bit of a little 'mini boom,'" he said.
John Hunter is chief operating officer and Brett Norton is vice president of operations for Buffalo Construction Inc. in Louisville. Buffalo is a national commercial general contractor with clients in the Louisville area and beyond that focuses on new construction, conversion and design/build projects.
Hunter said some projects were postponed in the past year, but clients are trying to jumpstart them. Locally, his company works in several sectors, from industrial to office, multifamily residential and hospitality, he said.
Along with a UofL residence hall project, Norton and Hunter said the firm has done work recently for Texas Roadhouse, CUB Bank and Renewal by Andersen.
Based on budgeting and conceptual reviews, Norton expects the third and fourth quarter of 2021 to be busy. He estimates the company is fast approaching 2019 levels once again, with many projects entering the design/budgeting phase.
"I think a lot of the projects that were on delay are going to release," he said.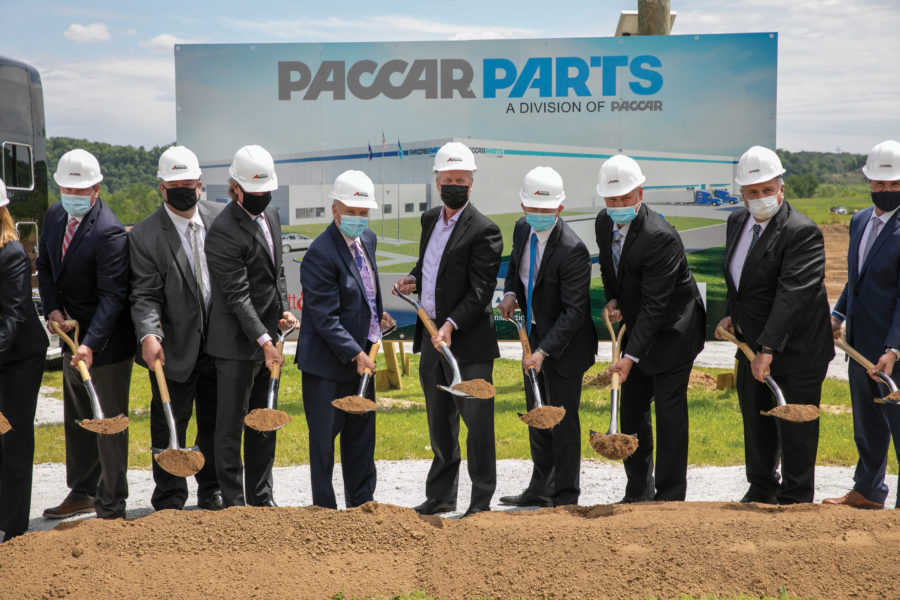 Real estate, too, has mostly good news to share. According to the Greater Louisville Association of Realtors' April 2021 market report, 1,584 single family homes and condos were sold in April 2021, compared to 1,368 last April and 1,457 in pre-pandemic April 2019. The average selling price in April 2021 was $257,630, significantly higher than in 2020 and 2019.
Perhaps the most striking difference year to year was in the average days on the market, which was 22 days for April 2021 – about half as long as it was for the same month in 2019 and 2020.
Though some homeowners are ready to sell, with such low inventory, they know they may not have another house to immediately move to, so they wait to list – creating what GLAR President Judie Parks describes as a vicious circle.
As people relocate to the Greater Louisville area, some find their temporary housing arrangements lasting nearly a year before they find a home to buy, she said. And, in such a tight market, it's becoming harder for buyers to secure a winning bid. Out of frustration, some become renters for a while. Homes are even being sold off market due to word of mouth, she adds.
Parks said she doesn't think the market will approach normal for the foreseeable future, as long as interest rates are low, scarcity of finding developable land persists, and material costs remain high. Most builders aren't building spec homes these days, and even production builders are having a hard time gauging costs, she said.
Still, she says, "If you can buy a house and it fits inside your monthly budget then do it, because wealth in America is grown by equity, and the sooner you can buy a house the better off you'll be."
Commercial real estate also very active
In the commercial real estate realm, Michael Tabor is partner at TRIO Commercial Property Group, which has offices in Nashville and Louisville but focuses largely on Kentucky and southern Indiana markets.
Tabor, who works mostly with retail, said the pandemic put a damper on some businesses, but overall in commercial real estate, there's a "ton of activity" on all fronts now. As some businesses closed, others were quick to swoop in, looking for good deals.
"I would say we're about as busy as we've ever been," Tabor said.
TRIO handles some leasing for Paddock Shops in Louisville's east end, and Tabor reports that's going well. Restaurants TRIO represents are expanding, and on the industrial side, four or five buildings have gone on to close deals in recent months. As soon as they're put on the market, multiple offers arrive, he said.
Office space experienced the biggest downturn during COVID-19, Tabor said, with several offices shut down due to the pandemic's effects and last summer's protests. Meanwhile, business leaders continue mulling over what post-pandemic workplaces should look like.
"I think we're finally starting to see some people coming back downtown," he said.
TRIO Commercial Property Group Associate Theresa Carnes is working to fill about 11,755 s.f. of retail space in the mixed-use Lyric development at Norton Commons in Prospect.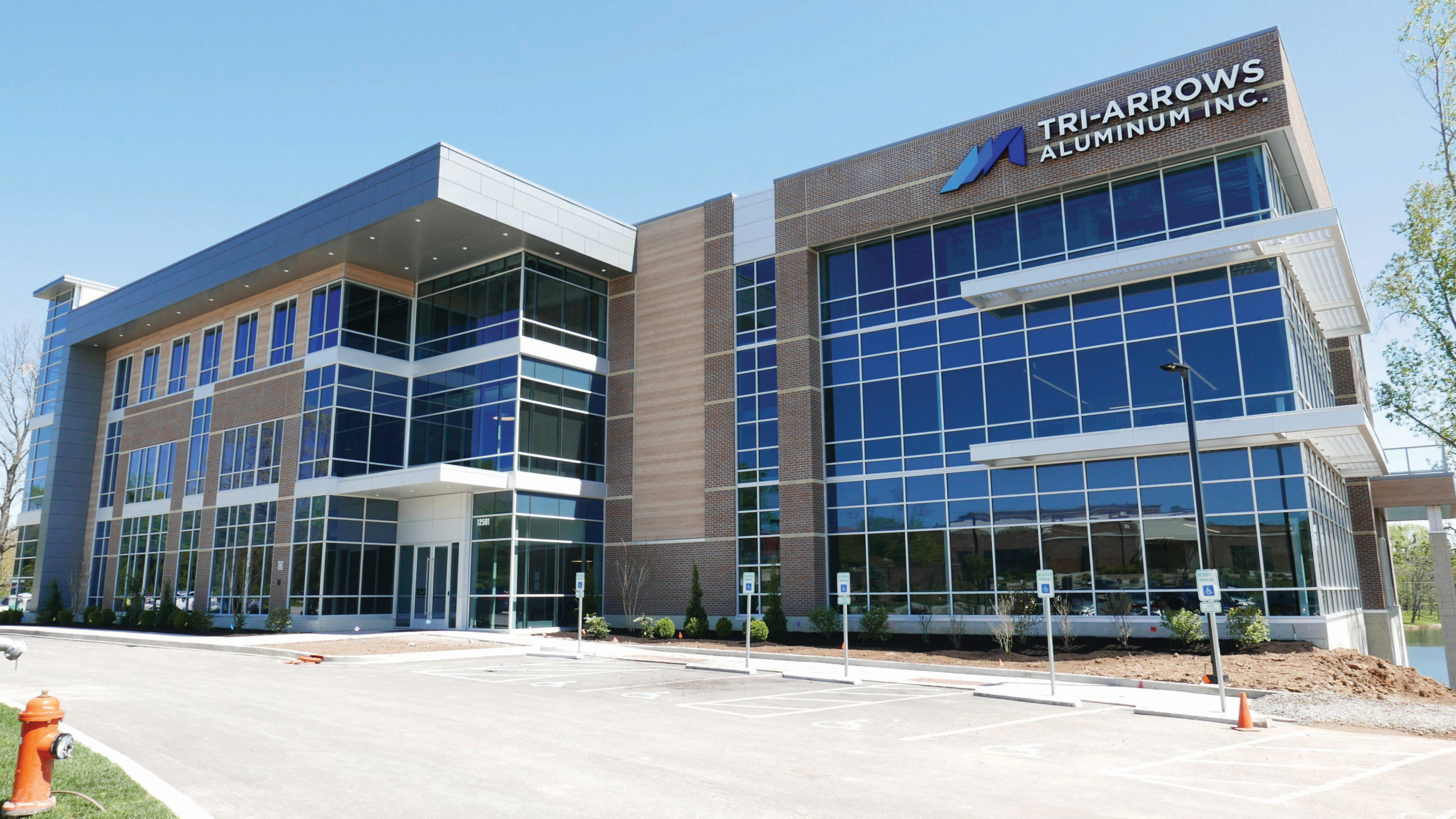 Watch Hill Proper Distillery will encompass about 5,200 s.f. of the development. Developers had heavy interest in leases from other retailers, but vacancy is scare, Carnes said. She expects similar activity as the economic recovery continues.
For Hollenbach-Oakley, 2020 was the commercial real estate developer's best year on record.
"We had an amazing year in 2020 and are on pace for an even better year in 2021," said John Hollenbach, managing partner.
The company completed the new Lynn Family Stadium, which is home to Louisville City FC. Hollenbach-Oakley served as project manager on the stadium. It also completed construction of a 48,020-s.f. lake-front office building in Phase II of Blankenbaker Station Business Park, and started construction of its first Gateway Office Campus building located in River Ridge Commerce Center. The 44,532-s.f. Gateway Office building is scheduled to be complete in late 2021.
Several active development projects are also in the works, including the River Ridge Gateway Office Campus, Oldham Reserve and Blankenbaker Station Business Park. Hollenbach-Oakley is working on a new project in Shelby County with nearly 1 million s.f. of office, R&D, and warehouse and distribution space, and a project in Louisville's West End that will include 1.5 million s.f. of warehouse and distribution space on 100 acres.
Hollenbach-Oakley also recently completed its own new headquarters in Blankenbaker Station, a 10,000-s.f. state-of-the-art office facility.