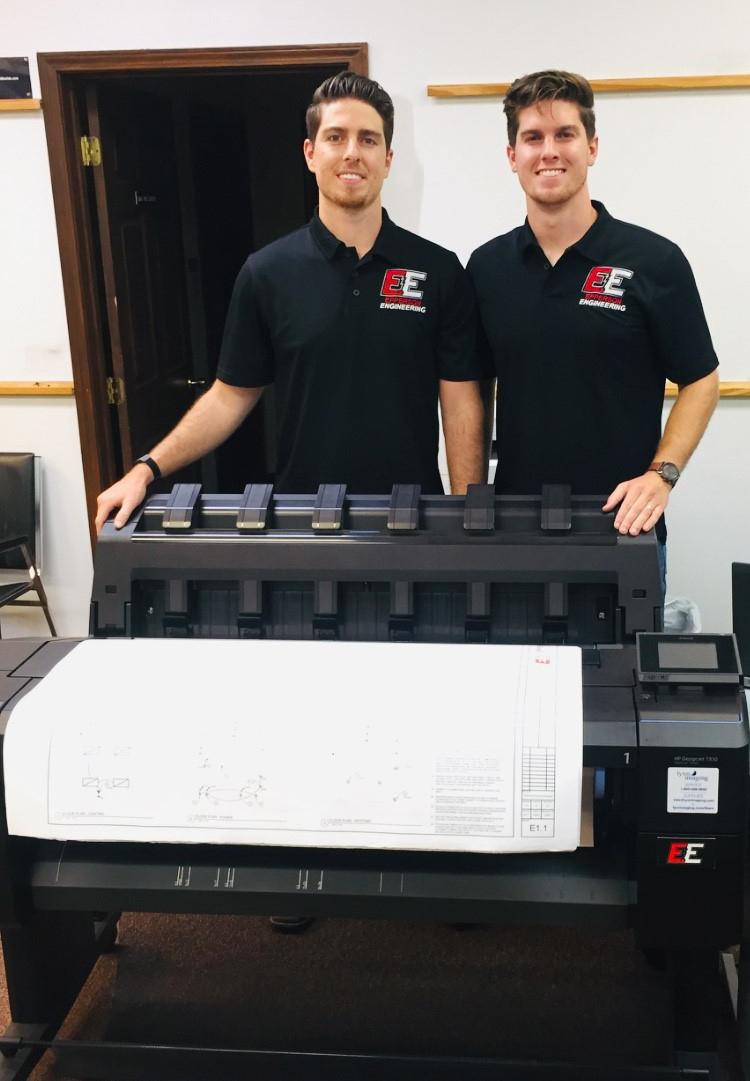 SOMERSET, Ky. — Cody and Justin Epperson have historically done everything together. They played the same sports. Shared the same hobbies. Often they'd dress similarly without even planning it. Born and raised in Somerset, these fraternal twins have been inseparable their entire lives – choosing the same university and profession, earning the same internships, and even the same graduate degree.
So it would stand to reason they'd be inclined at some point to start a business together — especially given that they are the sons and grandsons of the owners of Epperson Inc., an HVAC, plumbing, and electric business that has thrived in Pulaski County for more than 50 years.
But their business, Epperson Engineering — one of the 2021 recipients of a Somerset-Pulaski Economic Development Authority (SPEDA) mini-grant — is of a different model than the family enterprise. Utilizing their undergraduate degrees in engineering and masters' in business administration they earned from the University of Kentucky, along with years of experience working for a Lexington firm, Cody and Justin have launched the first mechanical/electrical/plumbing (MEP) engineering consulting business in Pulaski County — bringing home a service that is commonly outsourced to metro areas.
Describing themselves as the glue between the design team, Epperson Engineering works alongside owners and architects as they're designing commercial buildings. As consulting engineers, they are brought in early in the design process for budgeting purposes and to help develop the project scope.
Once the owners and architects share their wants and requirements, Epperson Engineering designs the mechanical, electrical, and plumbing systems for the building. Their blueprint construction drawings and design specifications become part of the entire building design package on which contractors later bid.
Epperson Engineering also provides construction administration services — following contractors through the construction phase of the project to ensure the work originally designed is executed on the back end and acting as the liaison between owners and contractors to make sure the project runs smoothly.
Cody and Justin launched Epperson Engineering on Dec. 1. Soon after, they applied for a SPEDA mini-grant to purchase a wide-format printer for blueprint construction drawings. Prior to leasing the printer and setting up a service agreement, they were outsourcing this service — now, they have cut costs by nearly 80% by being able to print in-house. They estimate they will be able to pay for printing services for the next two to three years through the mini-grant.
Click here for more Kentucky business news.