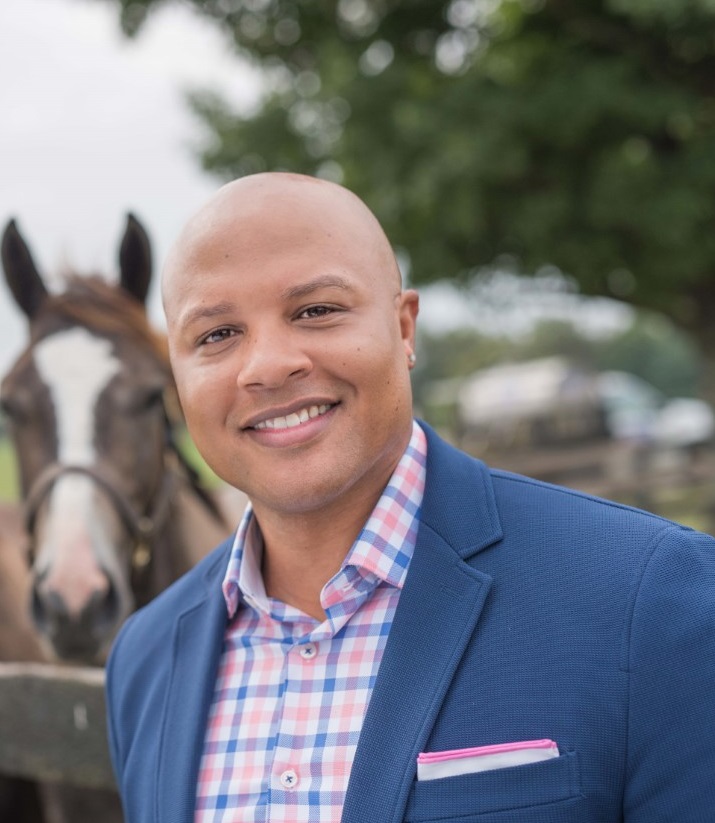 LEXINGTON, Ky. — With a unanimous vote of the board of Horse Country, Inc., Gathan Borden officially stepped into his role as the new – and second-ever – board president for Visit Horse Country. Borden has served on the board since his election by the members in 2019. The transition also marks the outgoing of long-time founding board president Price H. Bell, Jr., who has served for the organization's first 7 years.
Bell, along with father Headley, Brutus Clay, and Dr. Luke Fallon, termed themselves the "mule team," as they worked in the early days to form and shepherd the industry initiative that would become Visit Horse Country. Each has served roles on the board with Dr. Fallon recently rejoining; Bell, Jr. has maintained the leadership position through the foundational days.
Borden, the Vice President of Marketing for VisitLEX, Lexington's convention, and visitor's bureau, is a 14-year veteran of the tourism industry.
Along with the change in leadership, Visit Horse Country board members Heather Higgins, VP Corporate Partnerships for Breeders' Cup, and Harold Palmer, President of The Jockey Club Technology Services, was unanimously elected to service during the organization's annual meeting, held virtually in December 2020.
Click here for more Kentucky business news.