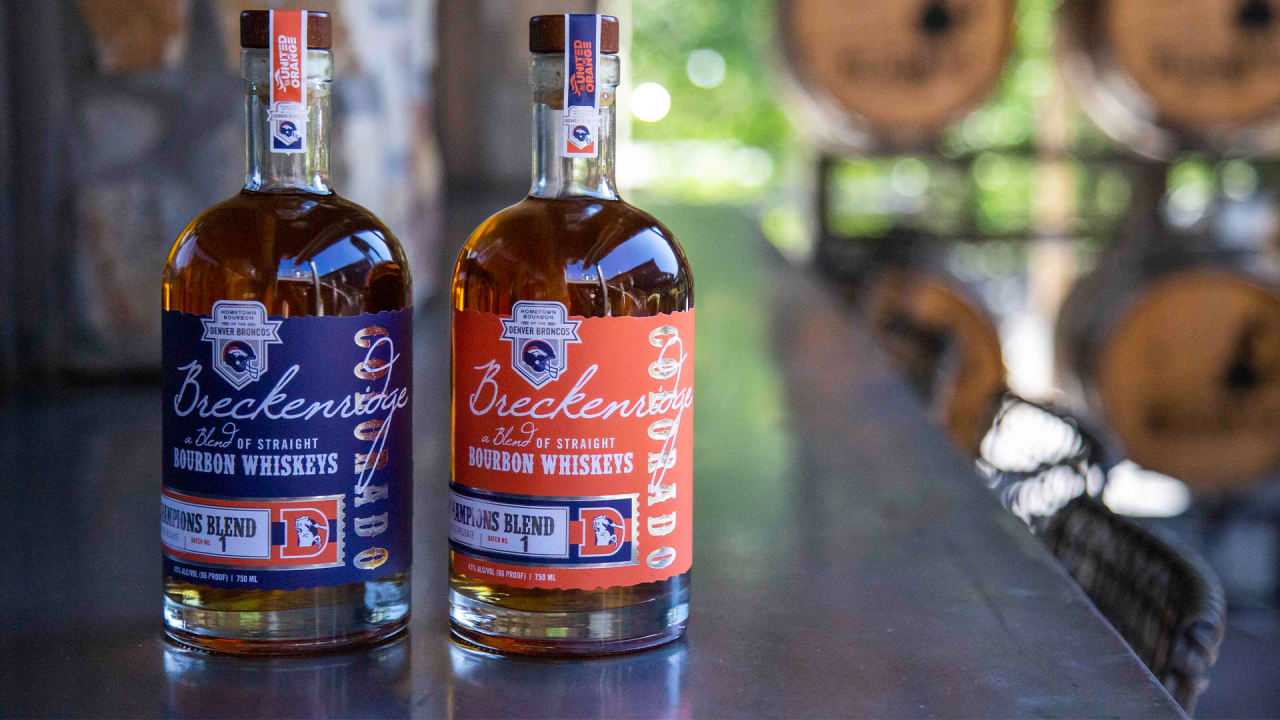 ENGLEWOOD, Co. — The Denver Broncos and Breckenridge Distillery have released a limited-edition orange and blue Broncos Bourbon Blends in honor of Breckenridge Bourbon Whiskey being named the official Hometown Bourbon of the Broncos.
Available in stores, the Champions Blend, the first such release in the series, features the orange and blue blends encased in limited edition Broncos-branded bottles. By scanning a QR code on the back of the label, fans 21 and older can vote for their favorite blend and enter for a chance to win prizes.
"We are thrilled to partner with Colorado-based Breckenridge Distillery and its highly awarded Breckenridge Bourbon Whiskey to become the Broncos' official Hometown Bourbon," Broncos Senior Vice President of Corporate Partnerships Brady Kellogg said. "Fans are able to support a local business while enjoying an elevated craft cocktail experience, whether that be on Broncos game days or in their homes."
To make the inaugural batch, a group of Broncos legends, Broncos Cheerleaders alumni, and super fans competed in a blending battle, where a blue and orange team faced off. To watch the battle and learn more about Breckenridge Distillery, visit: https://breckenridgedistillery.com/bourbon-of-denver-broncos.
"Breckenridge Distillery is having a blast being the Hometown Bourbon Whiskey of the Denver Broncos," Breckenridge Distillery Founder and CEO Bryan Nolt said. "We've created two limited-release Bourbon blends for Broncos fans and can't wait to see if they pick the orange or blue blend as their favorite. Cheers, Colorado."
About Breckenridge Distillery
The Breckenridge Distillery is the "World's Highest Distillery." Founded in 2008, the Breckenridge Distillery is most widely known for its blended bourbon whiskey, a high-rye mash American-style whiskey. Their Breckenridge Bourbon is one of the most highly awarded craft bourbons in the US. The Breckenridge Distillery is proudly a 3x Icons of Whisky and 5x winner of Best American Blended winner at the World Whiskies Awards by Whisky Magazine and a 4x winner of Colorado Distillery of the Year by the New York International Spirits Competition.
Click here for more Bourbon Flight news.