By The Bottom Line
Kentucky Chamber of Commerce News
FRANKFORT, Ky. — In an effort to attract at least $2 billion worth of private investment into Kentucky, the Senate on Thursday morning passed Senate Bill (SB) 5, a measure that would fund programs and projects aimed at attracting such an investment. Sponsored by Senate Majority Caucus Chair Julie Raque Adams, Senate Bill 5 passed by a vote of 30-3 and now moves on to the House for consideration.
While Gov. Andy Beshear called lawmakers into a special session to address the ongoing COVID-19 pandemic, the governor also added the SB 5 language to his call to expand Kentucky's economic development incentives package in hopes of attracting potential investors to the commonwealth.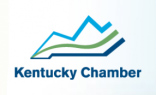 A companion bill containing duplicative language passed the House Economic Development and Workforce Investment Committee on Wednesday as House Bill (HB 5).
Sponsored by House Majority Floor Leader Stephen Rudy, HB 5 was presented to committee members Wednesday by the bill's primary co-sponsor, Rep. Russell Webber, whose district encompasses the designated property in the bill near Interstate 65 in Hardin County.
"I'm in the General Assembly because I want to implement good policy that benefits the people of our state," Webber told committee members. "Bringing jobs here is part of that good policy that is our responsibility as policymakers in this state. This particular piece of legislation makes another tool available to the Economic Development Cabinet to reach out to these various businesses."
Webber also said that on Nov. 1 of each year, the Economic Development Cabinet would submit a report to the Kentucky General Assembly on the progress of their efforts, and that certain safeguards have been put into place to protect these investments.
Rocky Adkins, a senior advisor to Beshear, joined Rep. Webber in making the case for HB 5 to committee members.
"This puts us in a position to compete, not only in a global market, but here in our surrounding states and throughout the United States," Adkins said of the legislation. "This is a game-changer. We need to act now to speed the market and capitalize on the interest that we're seeing on megaprojects in Kentucky that could take place quickly."
The bill passed the House committee and now moves on to the full House for consideration.
Senate Bill 5 was approved by the Senate Appropriations and Revenue Committee on Wednesday.
Senate Majority Caucus Chair Julie Raque Adams, the sponsor of SB 5, presented the bill to the committee along with primary co-sponsor Senate Majority Leader Damon Thayer.
"I'd like to think that the policies we passed in the General Assembly back in 2016 and 2017 in making this a more business-friendly state, like right-to-work legislation and added funding for workforce development, have put us in this competitive position today to attract such a significant investment in our Commonwealth," said Thayer.
Adkins and representatives from the Cabinet for Economic Development were also on hand at the Senate committee hearing to testify in support of SB 5, which passed committee and now advances to the full Senate.
Follow The Bottom Line for updates.
Click here for more Kentucky business news.