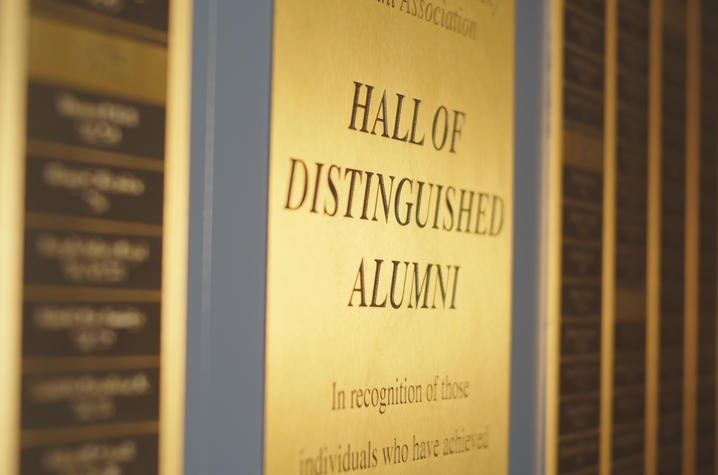 LEXINGTON, Ky.  — The University of Kentucky will induct 27 former students into the 2020 Hall of Distinguished Alumni. The alumni will be honored for their meaningful contributions to the Commonwealth, nation, and the world.
The prestigious event, held every five years, was postponed last year due to pandemic restrictions.
"This is a great group that we're putting forward," said Taunya Phillips, 2019-20 UK Alumni Association board president who served on the selection committee for the 2020 inductees. "The university has a wealth of people we could nominate for this honor, and some of the people who are going to be recognized this year I think really stand out.
They have done great things in the world of arts, acting, education, engineering, and all sorts of different areas. UK produces great people, and (the Hall of Distinguished Alumni) allows us to recruit students, faculty, and staff from everywhere — they want to come here and be a part of the University of Kentucky. It also encourages our current students and others to look at these people and aspire to their achievements."
The 2020 inductees include:
Henry B. "Bub" Asman Jr. B.A. '71 — Telecommunications, College of Communication and Information
Henry B. "Bub" Asman Jr. of Union, Kentucky, is a two-time Academy Award-winning sound editor. He spent 38 years editing the sound for more than 30 films for filmmaker Clint Eastwood and about 40 more films for various other directors in Hollywood. He and his co-editor Alan Murray received six Academy Award nominations for sound editing, winning Oscars in the category of Best Achievement in Sound Editing for the films "Letters from Iwo Jima" and "American Sniper," both directed by Eastwood. The other nominations were for "Eraser," "Space Cowboys," "Flags of our Fathers" and "Sully."
Steven L. Beshear B.A. '66 — History, College of Arts and Sciences; J.D. '68 — Law, J. David Rosenberg College of Law
Steven L. Beshear of Lexington, Kentucky, served as the 61st governor of Kentucky from 2007 to 2015. He also served as attorney general from 1979 to 1983, lieutenant governor from 1983 to 1987, and was a member of the Kentucky House of Representatives from 1974 to 1979. While at UK, he was the student body president, a member of Phi Beta Kappa, and served as an editor for the Kentucky Law Journal. Additionally, he served as a visiting scholar at the University of Kentucky College of Public Health in 2018.
To read the full bios of this year's inductees, visit www.ukalumni.net/s/hall-of-distinguished-alumni.
With the addition of the 2020 honorees, the total number of alumni honored to date is 333, since the hall was created in 1965. To learn more about the Hall of Distinguished Alumni and previous inductees, visit www.ukalumni.net/s/hall-of-distinguished-alumni.
Click here for more Kentucky business news.