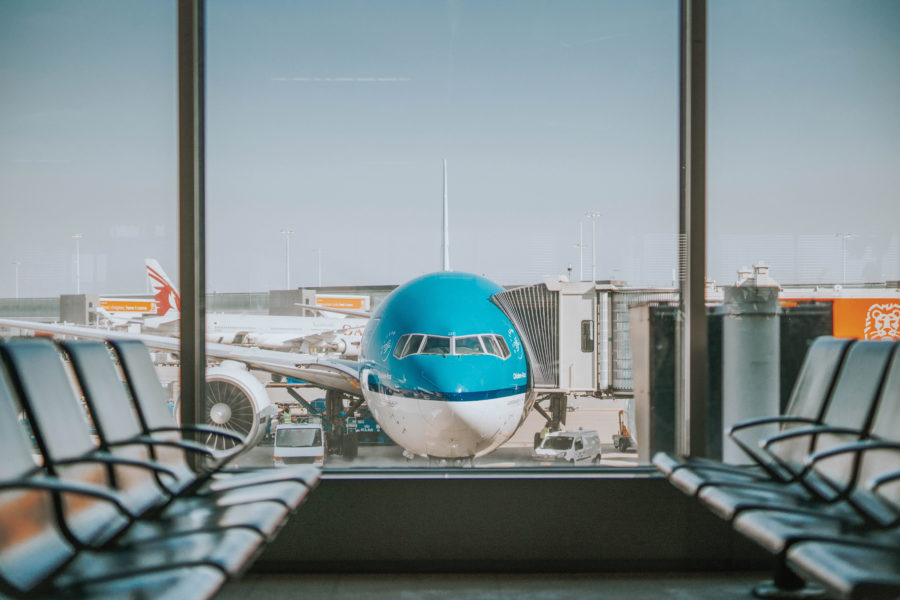 Like other industries, the transportation industry in Kentucky and across the world has been significantly impacted by the COVID-19 pandemic. Whether it be air travel, rail transport or vehicle production—all of which have a major presence in the commonwealth—every sector has had to figure out how to get across the major hurdles that the coronavirus presented. And each has made the necessary adjustments to find a path to success in the wake of the pandemic.
Representatives of the three major airports in the state—in Lexington, Louisville and Cincinnati/Northern Kentucky—made it clear that airlines are doing everything they can to lure passengers back after COVID-19 whacked the industry in 2020 and continues to tamp down critically important business travel.
"The biggest shift that the industry is seeing during the COVID recovery is this super, super focus on leisure," said Anthony Gilmer, director of marketing and air service development at the Louisville Regional Airport Authority, which oversees the city's two major airports: Muhammad Ali International and Bowman Field.
"Historically, business traffic is kind of what propelled most of the industry forward. It's what a lot of big airlines rely on. With business (travel) being so far down and leisure demand being so high with people being pent up for so long, everybody has really pivoted and every airline is doing what they think is best to capture that leisure traffic," Gilmer said.
"Spirit Airlines was good for us," he said, referring to the low-cost carrier that debuted in Louisville in late May. "The leisure-oriented airlines (like Spirit) recovered much quicker than what we consider the network airlines, the legacy airlines."
Unlike the iconic airlines, those that cater to vacationers already had a network of leisure travel destinations in place.
"Pretty much any city with a beach anywhere is seeing an uptick in its flights and service since the pandemic," Gilmer said.
One of those legacy airlines, American, made it clear early in the summer that it had set its sights on vacationers. American announced plans to offer 90 "new and seasonal domestic routes" and "… over the course of the summer travel season, American will operate more than 150 new routes, reconnecting customers around the world with family, friends and the great outdoors."
'Go to Orlando … for 30 bucks'
Gilmer said inducements included fares that were at or near all-time lows. During an interview in mid-September, he checked his computer for an example of a bargain-basement ticket price that was available that day. Within 20 seconds he found one of those fares that make driving your 2017 Camry to Florida seem like a frivolous gesture.
"You can go to Orlando next week on Spirit for 30 bucks," Gilmer said.
While airports all over the country bemoaned the loss of passengers after establishing new records in 2019, Gilmer said Muhammad Ali bounced back with July numbers that were just 6% below the comparable figure in pre-COVID 2019.
Impressive passenger numbers are due, in part, to new flights by existing carriers (Allegiant to Austin, Texas, in November, for example) and the addition of two low-cost airlines that focus on vacationers. Besides Spirit, Breeze Airways launched in Louisville in late May, Gilmer said.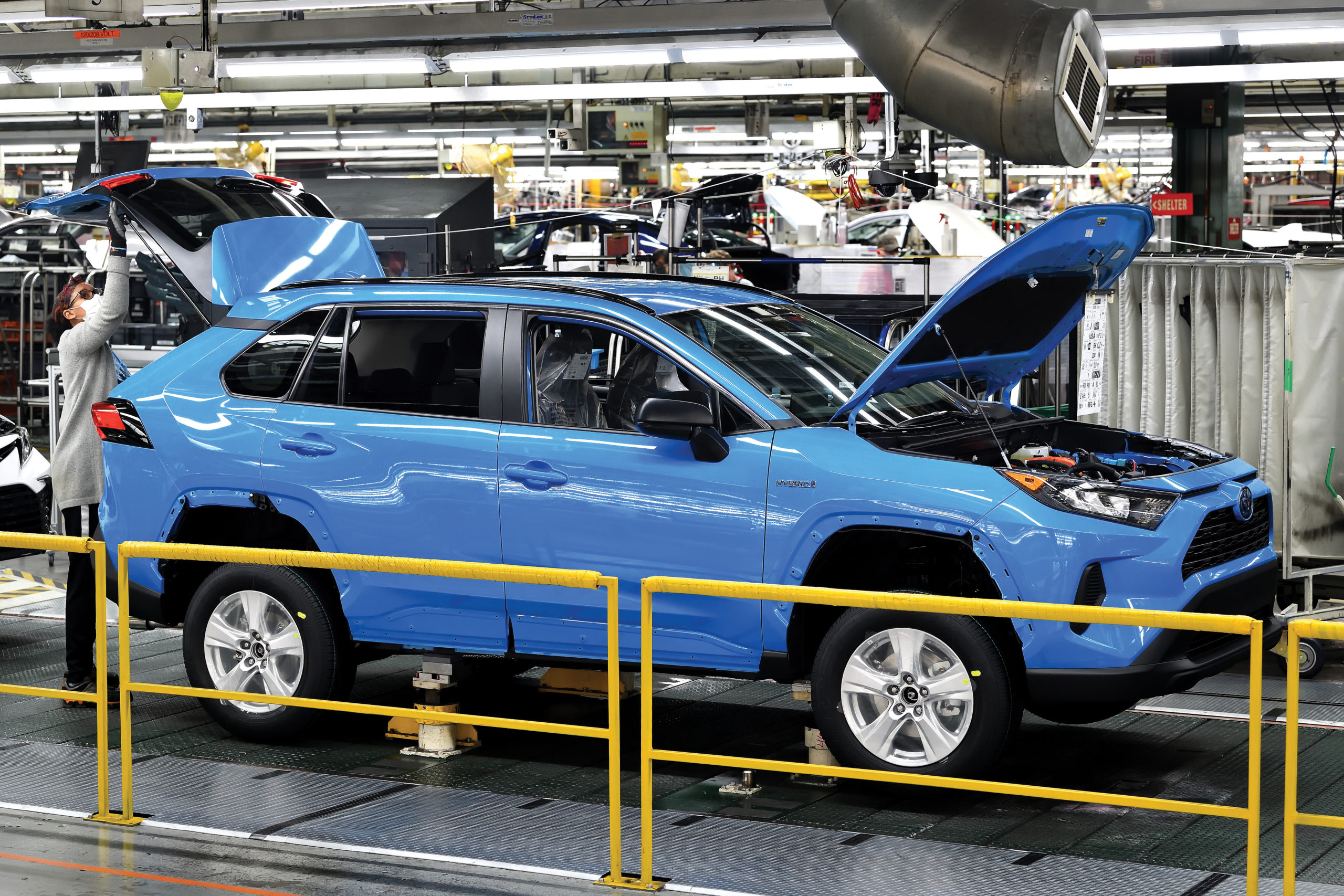 At Blue Grass Airport in Lexington, adding new flights that appeal to leisure travelers was also a factor in some strong passenger numbers in the spring and early summer, according to Amy Caudill, director of marketing and communications.
"We had a lot of vacation travelers at the airport, so we saw an increase in service, in particular to those vacation destinations," said Caudill, adding that some carriers increased their flights to Florida for the vacation season. Allegiant also added a low-cost direct flight to Houston in June to accommodate vacationers headed for the beaches in or near Galveston, she said.
Like Gilmer in Louisville, Caudill said business travel is down substantially from 2019 and flights to New York and Washington, D.C., were discontinued during the pandemic's peak. She said the airport is optimistic that those flights will resume in the near future.
Although Blue Grass and other airports don't quiz passengers about whether they're flying for business or leisure, there are some obvious indicators. Passengers who board planes in flip-flops are rarely confused for a business traveler, she said.
Like other airports, Lexington's passenger traffic slowed as fall approached and it became clear that Blue Grass would not approach its record numbers for 2019, when the airport handled 1.46 million passengers, a 7.6% increase over the previous year. Those numbers for 2019—which reflect both inbound and outbound traffic—represented the eighth consecutive year in which Blue Grass established a passenger record.
Time for infrastructure projects
When Blue Grass Airport announced its 2019 figures in early 2020, the airport staff reported that 2020 "…is off to an encouraging start…" with an announcement that United Airlines planned to introduce its new regional jet for its Lexington-to-Chicago flights.
During the pandemic, when fewer people were flying, the airport turned much of its attention to completing most of the work on a nine-year, $100 million infrastructure project that included a long list of upgrades, renovations and required maintenance.
Taxiways consumed a significant chunk of the $100 million and Blue Grass closed the main runway in mid-August so that it could be repaved.
Other elements of the project called for expansion of its long-term parking lot by 300 spaces, an expanded cell-phone waiting area, special curbside pick-up for Lyft and Uber customers, and the addition of a covered walkway to the long-term parking area.
Plenty of infrastructure work also is underway at Louisville's Muhammad Ali International, where a groundbreaking was held in mid-September for a geothermal system that will be the largest at any airport in the country, according to an announcement from the airport.
Like its counterparts/competitors in Lexington and Louisville, the Cincinnati/Northern Kentucky International Airport (CVG) in Boone County has seen dramatic increases in passenger traffic this year compared to pandemic-plagued 2020. And like elsewhere in the state, many travelers—to borrow Caudill's observation—are boarding in flip-flops.
"The passenger volume that we experienced over the summer months was 75 to 80% of what we experienced in 2019, with most of that being leisure travel," said CVG CEO Candace McGraw. "We remain optimistic that the Delta variant will begin to subside and leisure travel will continue to return while business travel will improve this quarter and into the fourth quarter."
Mindy Kershner, senior manager for communications and community affairs at the airport, noted that United added four special flights to compete for leisure travelers. "Airlines are getting a little more creative or innovative with their flight schedules. So instead of flying to business markets they're flying to more leisure markets for the summer," Kershner said. "That did help our (passenger) traffic."
Besides additional flights by existing airlines, Cincinnati/Northern Kentucky also attracted two more carriers: Alaska, which flies to Seattle, and Sun Country, which has service to Minneapolis.
The additional service has helped bolster 2021 passenger counts after a dismal 2020. Passenger traffic declined by 60% from 2019 to 2020, when 3.6 million passengers either arrived or departed at an airport that had handled 9.1 million people a year earlier. Through the end of July 2021, the most recent month for which statistics were available, CVG reported 3.3 million passengers, a 49% increase from the same seven-month period of 2020.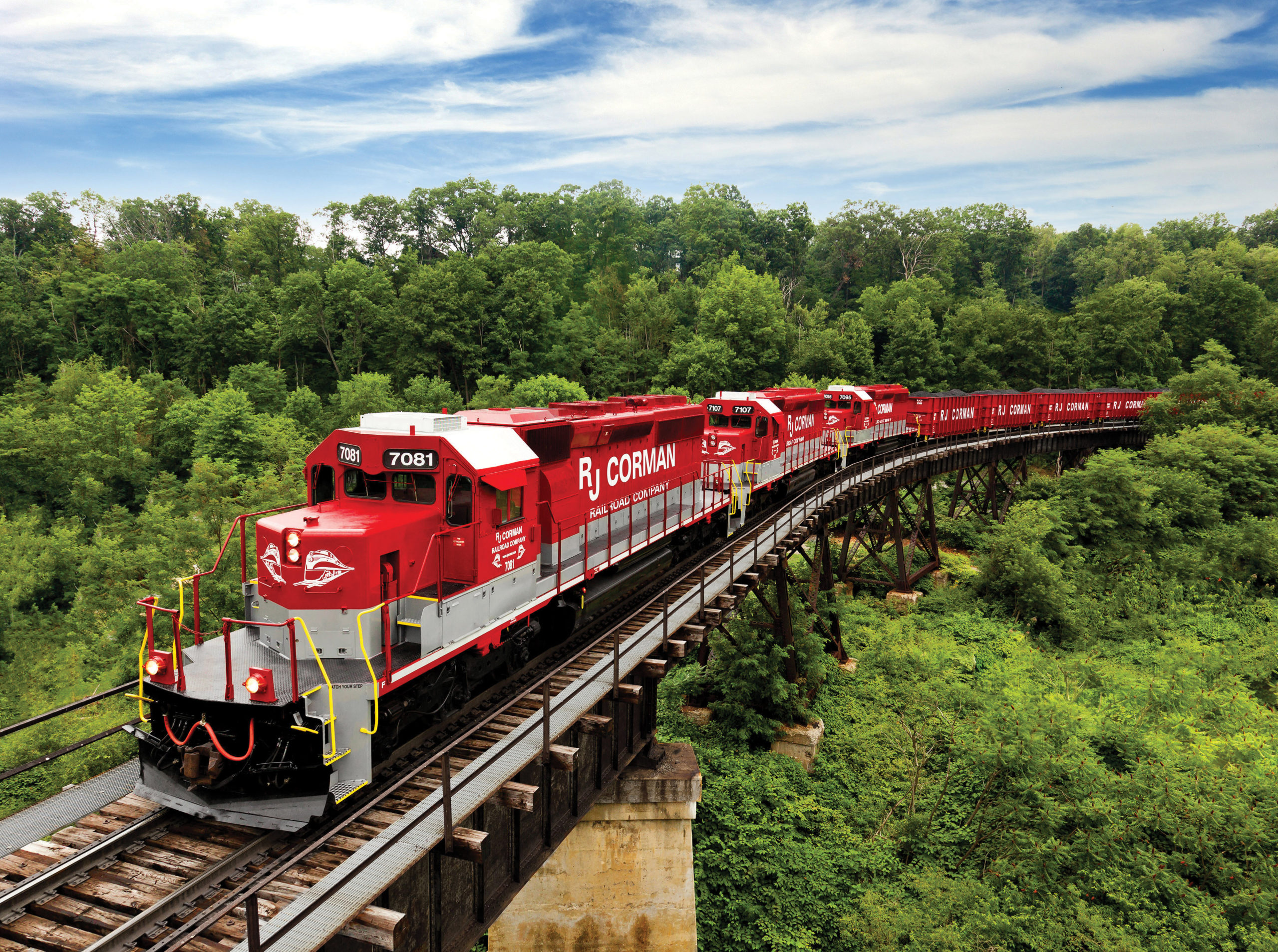 Amazon Hub keeps freight climbing
For those same seven months, CVG's air cargo increased by 14.4% to 935,000 tons for the seventh-largest cargo airport in North America.
"We feel that that ranking will continue to improve as Amazon continues to grow and as we grow the overall cargo operations here," Kershner said.
The $1.5 billion Amazon Air Hub, which encompasses 800,000 s.f., began operations in August and is expected to employ 2,000 people once it's humming along at capacity.
Besides the jail-break mentality of many people who are boarding flights now after a year-long Netflix binge, the Cincinnati airport also increased its appeal when it was named the Best Regional Airport in North America by Skytrax, an honor it has received in eight of the last 10 years. It also ranked fourth in North America for cleanliness, fifth in North America for its staff, and fifth in the world overall when compared to other airports that handled between 2 and 5 million passengers during COVID-dominated 2020.
London-based Skytrax rates airports based on customer satisfaction surveys in an effort to improve air transport service around the globe.
Another factor that pumped up passenger numbers was lower air fares, a striking contrast to the past, when CVG was a key hub for Delta and airfares routinely ranked as some of the highest in the country. In mid-July, the U.S. Department of Transportation ranked CVG No. 70 out of 100 when comparing average ticket prices in U.S. cities. The average price was $248 and the ranking means 69 other airports had higher average ticket prices for round trips.
Just to underscore the point that Kentuckians seem to be obsessed with visiting Texas right now, CVG—like Lexington and Louisville—also has a new flight to the Lone Star state. American Airlines launched its flight to Austin early in September.
Corman group continues growth
In Kentucky's rail sector, R.J. Corman reports steady growth across its nine divisions. It has acquired six more short-line railroads in the past two years, and now has 17 last-mile rail-freight delivery operations spread across multiple states. It has a contract to build 20 miles of new rail in Florida for a planned passenger service that will run between Orlando and West Palm Beach.
Its various rail services operations are a major provider of infrastructure maintenance to the nation's seven Class 1 railroads that run larger unit trains cross country to ship bulk commodities and consumer goods. It is called on to provide repairs whenever hurricanes and other natural disasters or unplanned events damage tracks.
While the Nicholasville-based railroad group has been churning along during the pandemic without too much drama, Amtrak, the government-supported passenger rail service, saw huge declines in ridership for the fiscal year that ended Sept. 30 of last year, the most recent ridership report that's available. For that budget year, the number of passengers declined by 47% from 32 million to 16.8 million, Amtrak reported.
But that decline didn't have much impact in Kentucky for a service that caters to thousands of passengers in major cities along the East Coast. Amtrak's Cardinal and the City of New Orleans skim along the state's northern border east of Cincinnati and near the southwest corner of the state in a path running between Chicago and New Orleans. The trains handled just under 8,400 passengers at four stations in the state for fiscal year 2019, the most recent data available. The rail system said it spent just under $8 million for goods and services in the state that year, when it employed two people who live in the commonwealth.
Making more electric vehicles
Car and truck manufacturers in Kentucky and just about everywhere else on the planet seem to be in agreement that fuel efficiency and reducing emissions are vitally important for their futures—and for the planet's.
But as fall began, the entire manufacturing process—whether it was for a gas-sipper or a guzzler—was hampered by a microchip shortage caused by COVID-19 outbreaks in Asia, where a huge percentage of the chips are made.
Ford pickup truck production in Louisville and elsewhere in the country was shut down several times because of the chip shortage, which also impacted Toyota in Georgetown, where the company has its largest manufacturing plant in the world. Back in February the company announced that it had built its 13 millionth vehicle—a RAV4 hybrid—at the Scott County plant that began building cars in 1988 and now has more than 8,000 full-time employees.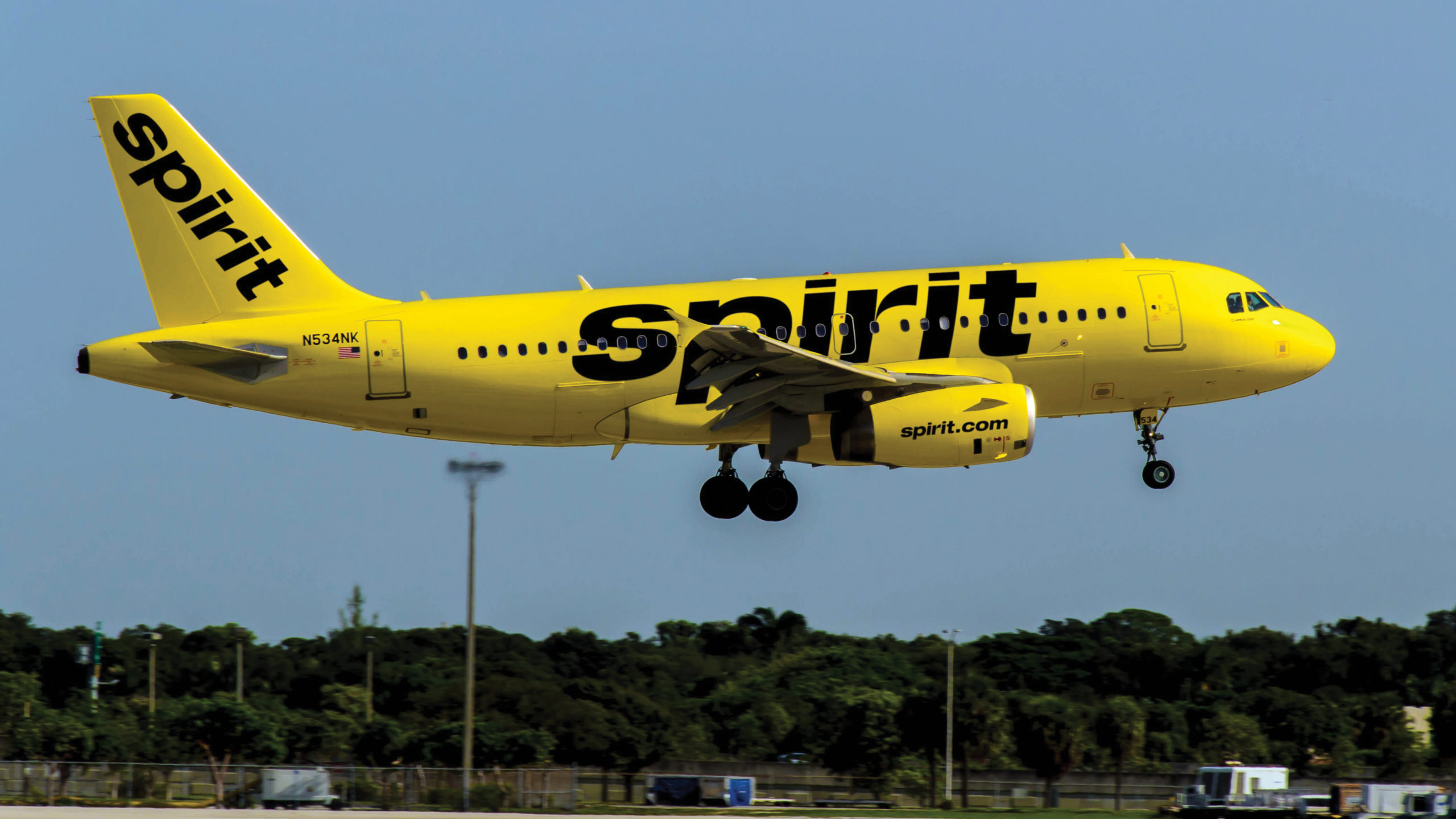 "With COVID-19 and the Delta variant strain, as well as unexpected events with our supply chain, Toyota is experiencing additional shortages that will affect production at most of our North American plants. Our manufacturing and supply-chain teams continue to work diligently to develop countermeasures to minimize the impact on production. We don't anticipate any impact to employment at this time," said Kim Ogle, corporate communications manager for Toyota in Kentucky.
Although the automaker plans to decrease North American production by 60,000 to 80,000 vehicles in October, it is not expected to impact employment in Georgetown, Ogle said.
Ogle pointed out that Toyota produces a hybrid option for every vehicle made in Kentucky and that the company is fully committed to a global program called "Environmental Challenge 2050."
One of those "electrified options" for Toyota vehicles is what the company describes as "fuel cell electric." Late in August, Toyota announced that it plans to begin assembling dual fuel-cell modules in Georgetown that can be used in heavy-duty trucks.
"This second-generation fuel-cell system is necessary for a carbon-neutral future," David Rosier, Toyota Kentucky powertrain head, said in a news release from the company. "It delivers over 300 miles of range at a full load weight of 80,000 lbs., all while demonstrating exceptional drivability, quiet operation and zero harmful emissions."
Click here for more Kentucky business news.