Old Elk Bourbon Whiskey is where legacy meets innovation, where a master distiller with nearly four decades of bourbon experience under his belt collaborates with a master entrepreneur known for ingenious ventures, to create a bourbon like no other. Old Elk Blended Straight Bourbon Whiskey uses four times more malted barley than conventional recipes and a Slow Cut proofing process. This creates a rich, smooth flavor, in harmony with caramel cues evoked by charred barrels, and spicy notes of rye.
"These products are a new level of flavor we're excited to bring to our consumers' glasses. Most of the flavor in a whiskey comes from the aging process and with the secondary aging of the cask finishes," said Melinda Maddox, Beverage Director, Old Elk Distillery. "By resting our liquid in these various casks, we're able to keep the liquid our fans know and love today and enhance the flavor with the cask of another world-class product."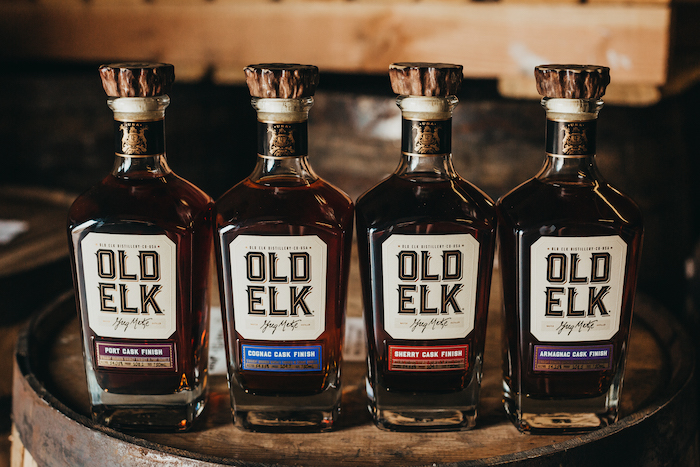 NEW SERIES RELEASE:
Old Elk Straight Bourbon Sherry Cask Finish (109.7 ABV)
Old Elk Straight Bourbon Port Cask Finish (108.4 ABV)
Old Elk Straight Bourbon Cognac Cask Finish (109.4 ABV)
Old Elk Straight Bourbon Armagnac Cask Finish (108.3 ABV)
Click here for more Bourbon Flight news.
Click here to sign up for The Bourbon Flight Newsletter (coming January 2022).