LOUISVILLE, Ky. —
Louisville Beer Week will run from Friday, Oct. 22 through Friday, Oct. 29, with Tailspin Ale Fest serving as an "after-party" on Saturday, Oct. 30. This is the fourth year Louisville Ale Trail organizers have organized Louisville Beer Week events.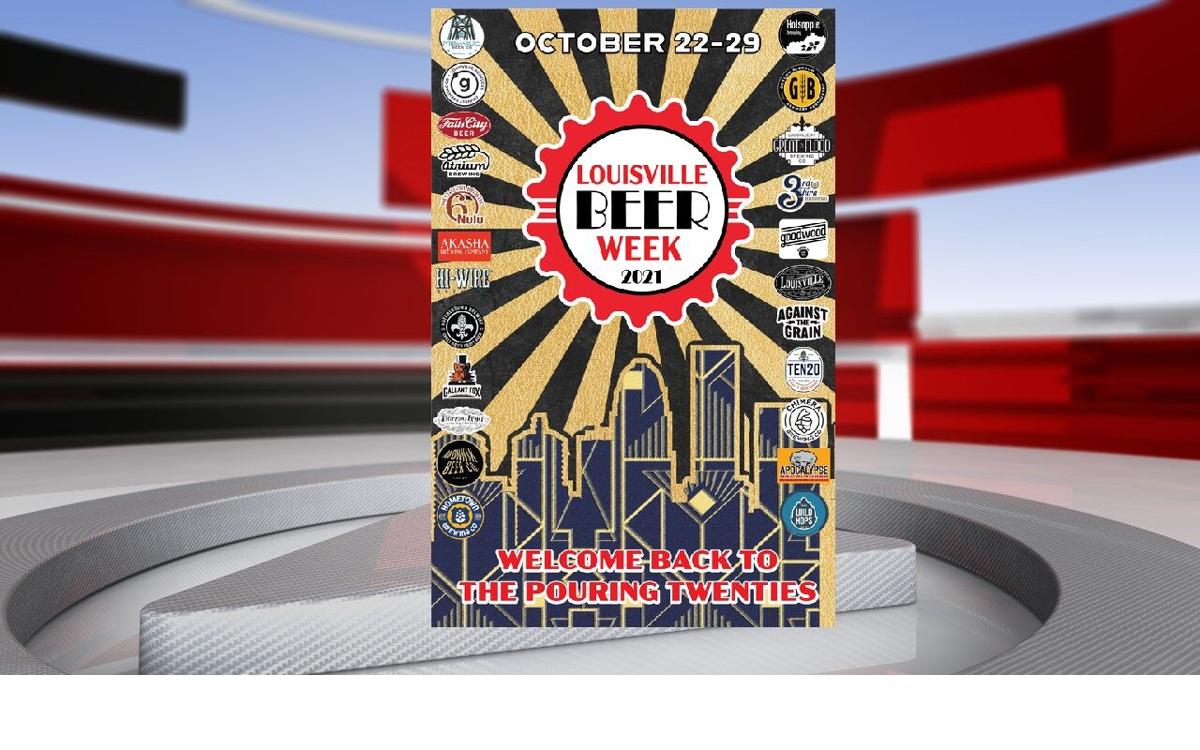 Louisville Beer Week 2021 will once again feature beer collaborations, panel discussions, and over 20 events put on by 23 breweries. A limited-edition "Pouring Twenties" 22-oz. commemorative cup will be made available in participating brewery taprooms.
Breweries will also release their own version of
Scruffy Outlier Pale Ale
, a tribute beer named in honor of Monnik Beer Co.'s late head brewer, Scott Hand, who passed away in early September.
"While we feel celebratory with our "Pouring '20s theme, we've been thinking a lot about gratitude lately too," said Louisville Ale Trail co-founder David Satterly. "We're grateful for this beer scene. Yes, we have a historic beer city. Yes, the beer produced in this city is amazing and gets better each year. But to us, beer is simply a medium in which we can come together as a community. We're grateful for each conversation at the bar and for every brewery employee, owner, and both new and returning customers. We're all better for it and encourage we all raise a glass together in the name of gratitude."
Participating Louisville breweries this year include
3rd Turn Brewing, Against the Grain Brewery, Akasha Brewing Co., Apocalypse Brew Works, Atrium Brewing, Butchertown Brewing, Chimera Brewing Co, Falls City Beer Co., Gallant Fox Brewing, Gordon Biersch, Goodwood Brewing, Gravely Brewing, Great Flood Brewing, Hi-Wire Louisville, Holsopple Brewing, Hometown Brewing Co., Mile Wide Beer Co., Monnik Beer Co., Old Louisville Brewing, Shippingport Brewing, Ten20 Craft Brewery, West Sixth Nulu, and Wild Hops Brewery.
"At our brewery, we've always believed that
good beer makes good neighbors
," said Wade Mattingly, owner at Old Louisville Brewery. "But we also know that mindset extends beyond our Old Louisville neighborhood. Friends, colleagues,  all over Kentucky benefit from sharing a beer—in good times and in bad."
For a full schedule of Louisville Beer Week events or more information about Louisville Ale Trail, visit
louisvillealetrail.com
and follow on social media.