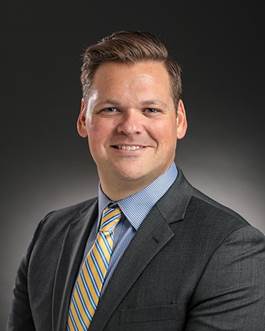 LEXINGTON, Ky. — Stock Yards Bank & Trust has hired Joe Clay, an experienced wealth advisor, to join its Louisville wealth management team. Clay has spent the past 12 years helping clients make long-term, strategic financial plans honing his talents as a trusted advisor. This addition builds upon the bank's growth across several market regions to provide unparalleled service to clients backed by the strength of the company.
With more than $4.5 billion in assets under management, the wealth management and trust professionals at Stock Yards Bank are an integral part of the bank's success.
The wealth management and trust team at Stock Yards Bank serves individuals, multi-generational families, businesses, and institutions from offices in Kentucky, Ohio, and Indiana. Clay will provide clients with custom-tailored financial planning, investment management, retirement, and trust and real estate services.
"I look forward to building relationships with the bank clients to devise a game plan for their financial growth and longevity," said Clay. "It's an honor to join this team of experienced wealth management experts to protect and grow wealth for our clients."
Clay is a Kentucky native and resides in Louisville. He holds a bachelor's degree in business administration from Indiana Wesleyan University and served in the United States Marine Corps for four years before joining the financial industry.
Click here for more Corporate Moves.