WILLIAMSBURG, Ky. — Cumberland Mint celebrated the official groundbreaking of a new horse racing facility that is projected to create 213 full-time jobs for the Corbin-Williamsburg community.
Expanding the commonwealth's iconic horse racing industry to Southeastern Kentucky, the joint venture between Keeneland and Kentucky Downs – ECL Corbin LLC – unveiled plans for a new horse racing, gaming, and entertainment facility in the Williamsburg community. The new project, Cumberland Mint, represents a $90 million investment into the commonwealth's booming tourism and horse racing economy.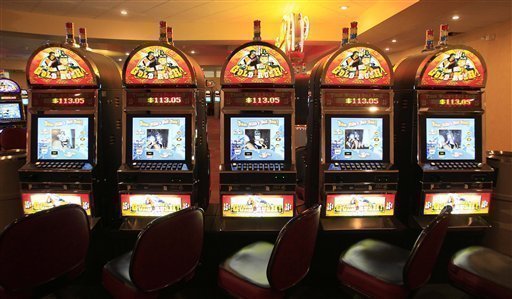 The new Cumberland Mint racing facility will feature two different locations in Southeastern Kentucky, approximately 15 miles apart. The Williamsburg facility will be located 13 miles from the Tennessee border, allowing for frequent visitation from out-of-state travelers. The facility in Corbin will break ground later this year.
As part of the commonwealth's ongoing effort to support tourism in Kentucky, the company has requested a tax incentive package totaling $27 million. Through the Tourism Development Act, eligible Kentucky businesses can receive an annual reimbursement for taxes paid on qualifying tourism development projects. The new facility will enhance the community's tourism industry and offer new job opportunities for Kentuckians.
The project represents a joint venture between Kentucky Downs and Keeneland. The $90 million investment project will ensure the commonwealth's legendary horse racing industry generates economic value for the local community.
"Keeneland continues to fulfill its mission to strengthen Kentucky's vital horse industry and to positively impact the commonwealth and those communities in which we operate," Keeneland President and CEO Shannon Arvin said. "Along with our partners at Kentucky Downs, we are excited to make this project a reality – one that will generate significant economic growth, enhance tourism and create new jobs for the region. Our thanks to Gov. Beshear and Sen. Stivers, along with local leadership, for their strong support of horse racing."
Click here for more Kentucky business news.