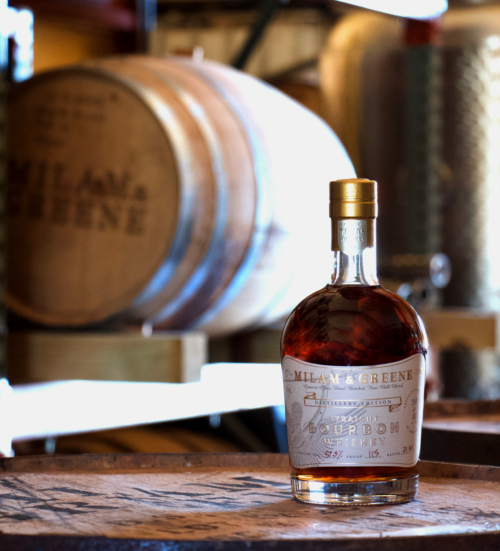 This 2021 release is only the second in Milam & Greene Distillery prized and extremely limited-edition Certified Texas Whiskey series. Distilled by our master distiller Marlene K. Holmes on a charming 300-gallon copper pot still in the heart of Texas Hill Country, this expression is not for the faint of heart.
The mash bill of 70% corn, 22% malted rye, and 8% malted barley combined with barrel aging in the Texan terroir make this the most robust, spicy, and feisty spirit of the Milam & Greene range of whiskies. Only nine barrels were blended to create this stunner.
Whiskey lovers will relish the incredible notes of caramel, cherry, and honey wrapped in a whisper of grain and the warmth of Texas sunshine. As with all our whiskies, this bottle is non-chill filtered for rich texture. It is hand-bottled at barrel proof (57.5% ABV / 115 Proof) to showcase all the complexities that the distilling team meticulously cultivated along the whiskey-making process.
Milam & Greene Distillery Edition 2 Straight Bourbon Whiskey is available at the distillery. This whiskey is extremely limited. Please call your local retailer to determine availability.
Click here for more Bourbon Flight news.
Click here to sign up for The Bourbon Flight Newsletter (coming January 2022).