FRANKFORT, Ky. — Four entrepreneurs were inducted into the Kentucky Entrepreneur Hall of Fame during a celebration Tuesday night presented by JPMorgan Chase.
The 2021 Kentucky Entrepreneur Hall of Fame Inductees included:
Randall Bufford, founder/chairman, Trilogy Health Services
Patrick R. Lancaster III, chairman and co-founder, Lantech
Cal Turner Jr., retired chairman/CEO, Dollar General Corp.
Cal Turner (Posthumous), co-founder and chairman emeritus, Dollar General Corp.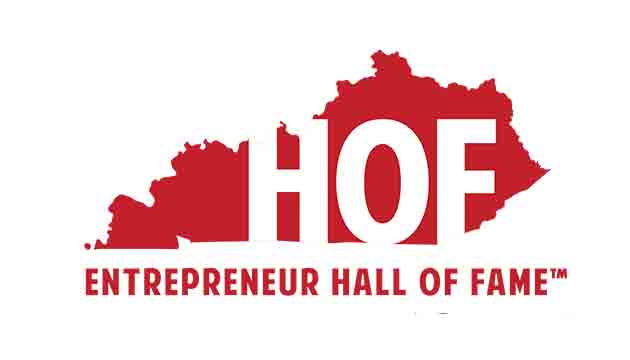 The Kentucky Entrepreneur Hall of Fame (KEHOF) is a physical and virtual destination that shares and celebrates the stories of Kentucky's most successful entrepreneurs.
The induction celebration also honored 2021 emerging entrepreneurs, mentor of the year, investor of the year and CEO of the year.
Emerging entrepreneurs included:
Jeremiah Chapman, co-founder and CEO, FreshFry
Matt Dawson, CEO/founder, Wild Health
Nick Mattingly, co-founder and CEO, Switcher
Investor of the Year: Dan Beldy, partner, Airwing Ventures
Mentor of the Year: Eric Hartman, associate director, commercialization team, Office of Technology Commercialization, University of Kentucky
CEO of the Year: Luther Deaton, chairman, president and CEO, Central Bank and Trust Co.
KEHOF's mission is to raise awareness of the impact that entrepreneurship has made in the commonwealth and encourage others to pursue similar ambitious endeavors.
"Entrepreneurs have made a tremendous impact in the state of Kentucky, and it's imperative to support the innovation and drive behind these successful business leaders," said Paul Costel, region manager for JPMorgan Chase in Kentucky. "Entrepreneurs have the courage to chase their dreams, and it's exciting to see that passion within our communities."
Click here for more Kentucky business news.