In droves, Gen Z and millennial employees are rethinking not just how they work, but WHY they work. Their desire to never settle for the status quo has driven a shift in employment that some are calling "The Great Resignation" — marked by the record 4.3 million Americans who left their jobs in August.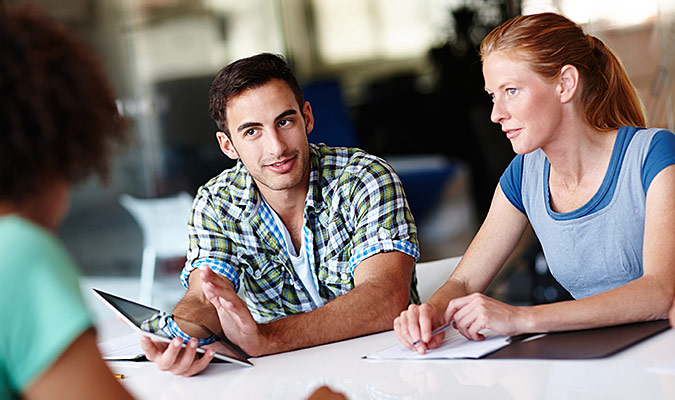 Seeking inspired work and to be better recognized for their talents, it's the younger end of the workforce who are leading this wave. Among Gen Z, job transitions are up 80 percent year-over-year, and millennials' job transitions likewise are up 50 percent. Coming out of a time of extreme physical isolation, digital fatigue, high stress, higher demands and frequent burnout, how can employers do a better job of engaging this crucial segment of workers?
As the late Howard Zinn once wrote, "You can't be neutral on a moving train." Gen Z and millennials are moving quickly and employers are faced with the option to either engage these younger workers on their level or disengage by refusing to update their modus operandi.
I spent the previous part of my career fostering the growth and success of music festivals, including Kentucky's Forecastle Festival, which grew from zero to a critically acclaimed event drawing 75,000 fans from around the country. This work focused squarely on engaging Gen Z and millennials, and I believe there are some lessons to be learned from music festivals that today's employers can apply to retain their best and brightest, and attract others into their hive:
Flexibility – A great festival schedule allows for a multitude of offerings throughout the day and evening. It doesn't stack like-minded artists against each other and keeps the day stimulating and invigorating with a mix of daily discovery and meaningful social experiences. Like festival patrons, Gen Z and millennials increasingly want employers to offer flexible hours and be on distributed teams that are collaborative, resourceful and impactful.
Community – Smile like you mean it. If you want your employers to wear your brand like a badge, think past your brand. Solve a community problem. Festivals that have a progressive mission and purpose and work to improve lives and enhance community have far greater staying power than those whose purpose is solely transactional. Gen Z and millennials want to feel like they are part of something bigger than themselves, and so should your company.
Environment – Every successful music festival feels like home for returning patrons. It's important to cultivate an environment that makes your audience feel comfortable being the most authentic version of themselves. The same goes for the workspace. Feelings of authenticity go hand-in-hand with numerous psychological and social benefits, including higher self-esteem, greater well-being, better relationships and enhanced work performance. Employers can learn from these to craft an optimal environment for their employees.
Affirmation – As a results-driven generation, Gen Z'ers want concrete outputs and clear KPIs. Show them the value of their worth from the beginning and this will raise the bar for the self-starters on your team.
Like emerging bands performing at a festival, they appreciate honesty and affirmation for their efforts, and young employees are no different. The little things are often the biggest.
Responsibility – Few things are more important to Gen Z and millennial employees than a commitment to social responsibility on a range of issues from diversity and inclusion, cultural equity, mental health, and environmental issues. Particularly, it's not just what your organization has said, but how they apply those values in the real world. Similarly, the best socially-conscious festivals don't preach about their social mission, but they express it with freedom throughout the event in creative and engaging ways. Encourage your employees to express themselves and be supportive of it.
Connection – Festivals are all about connecting with friends old and new, and creating shared experiences together in an outdoor environment where you can escape the confines of daily life and grow in new and exciting ways. This holds true in the workplace too. Encourage your teams to meet off-site and solve problems together in a creative environment.
With 2022 on the horizon, employers should prepare for a critical mass of younger workers to continue walking away from organizations that don't align with their values and expectations. They're bold and brave, making some of the most important decisions of their lives on where and why they want to work.
As Patagonia founder Yvon Chouinard wrote in his best-selling "Let My People Go Surfing" cultural manifesto, it's time companies old and new accept and ride this new wave… purposefully and enthusiastically. Those who do will hold a distinct competitive advantage, and those who don't will be left in their wake.
JK McKnight is founder of Art of Impact, an experiential agency focused on engaging Gen Z and millennial audiences.
Click here for more Kentucky business news.