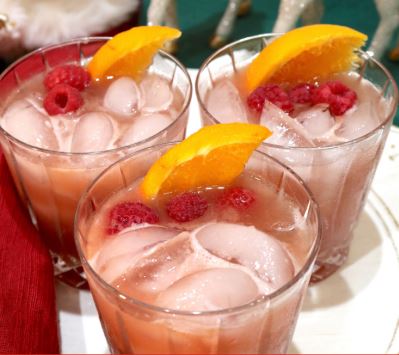 This close to Christmas, people are wondering what to serve at the office Christmas party.  Well here is a low key Christmas punch that will keep the employees entertained all night long.
INGREDIENTS:
1.5 oz Cranberry juice
1.5 oz Pineapple juice
1.5 oz Orange juice
1 oz Bourbon
.05 oz Orange liqueur
Orange slices
Fresh blueberries
Fresh mint leaves
METHOD:
Mix in a cocktail shaker
Fill glass with ice
Pour all the ingredients and stir well.
Garnish with orange, blueberries and mint.
Click here for more Bourbon Flight news.
Click here to sign up for The Bourbon Flight Newsletter (coming January 2022).