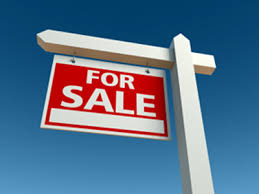 FLORENCE, Ky. — The Northern Kentucky Association of Realtors (NKAR) and the Northern Kentucky Multiple Listing Service (NKMLS) reported that home sales through November were down slightly even though average and median prices continue to climb. In the waning days of 2021, there was some concern that the real estate market was slowing but these numbers dispute that.
Homes sold at a very fast pace this year, in some months, averaging only 12 days on market from "new" to "pending." In November the average sale price was $282,553 —the highest average monthly sale price on record, NKAR said.
In November 2021, 631 homes were sold, down 7.48% from November 2020. Year-to-date at the end of November, the number of homes sold was down .75% to 7,154, but the average price was up nearly 15%. The average days on market (DOM) for 2021 was 19, versus 29 in 2020.
NKAR reported that Bob Goldberg, CEO of the National Association of Realtors, met in Washington, D.C. with key members of Congress in late October, to advocate for housing rights and real property ownership for all Americans.
NAR was there to support President Joe Biden's proposed Build Back Better legislation, which includes many housing initiatives, including $65 billion for formula- and needs-based public housing programs, $10 billion to offer down payment assistance to first-generation home buyers, $700 million for the Fair Housing Initiatives Program and $100 million for the Fair Housing Assistance Program, and several other programs.
Click here for more Kentucky business news.