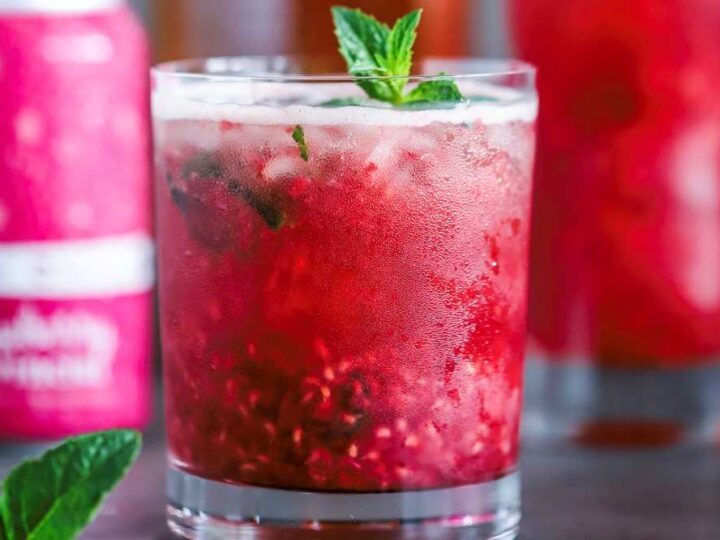 Kentuckians love their raspberries and bourbon.  This refreshing cocktail combines both loves into one.  With Valentines Day coming up, this recipe will be sure to make your significant other jump for joy.
INGREDIENTS:
1 oz bourbon
2 tbsp raspberry jam
1 tbsp triple sec
2-3 tbsp orange juice
Splash of club soda
Mint for garnish
METHOD:
Add ice, jam, bourbon, triple sec and orange juice to a shaker and shake well.
Pour into a glass with a few ice cubes and add a splash of club soda.
Garnish with mint.
Click here for more Bourbon Flight news.
Click here to sign up for The Bourbon Flight Newsletter.