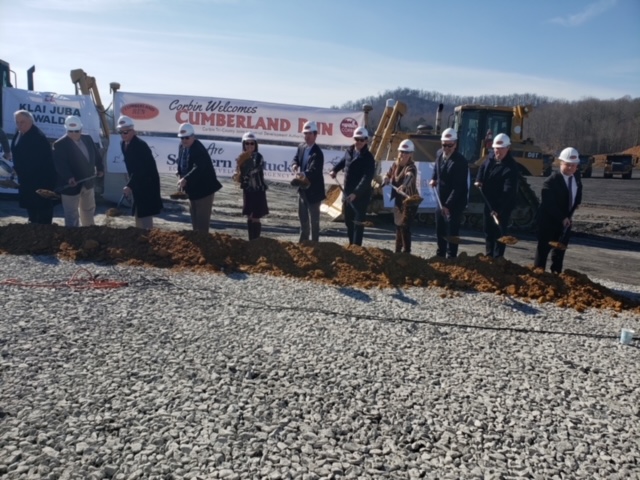 CORBIN, Ky. — Bringing horse racing back to Eastern Kentucky took another step forward today with the groundbreaking for Cumberland Run harness track.
Cumberland Run and Cumberland Mint, a satellite historical horse racing venue in nearby Williamsburg, are a joint venture between Ron Winchell and Marc Falcone's ECL Racing Management and Keeneland Association. Winchell and Falcone are the majority owners and managing partners in Kentucky Downs and The Mint Gaming Hall in Franklin in south-central Kentucky between Bowling Green and Nashville.
Projections call for construction to be done in time for Cumberland Run to conduct its Oct. 16-Nov. 8 meet on the Corbin property at 75 Buchanan Blvd. off the Corbin Bypass. The combined investment in both enterprises will be about $80 million with more than 200 year-round jobs expected to be created.
"Cumberland Run and Cumberland Mint represent an $80 million investment in Kentucky's tourism and horseracing industries and serve as another example of how the economic momentum that we are experiencing is reaching every community in the Commonwealth," said Gov. Andy Beshear. "These exciting new attractions will create good-paying jobs for Kentuckians and attract new travel markets to Southeastern Kentucky."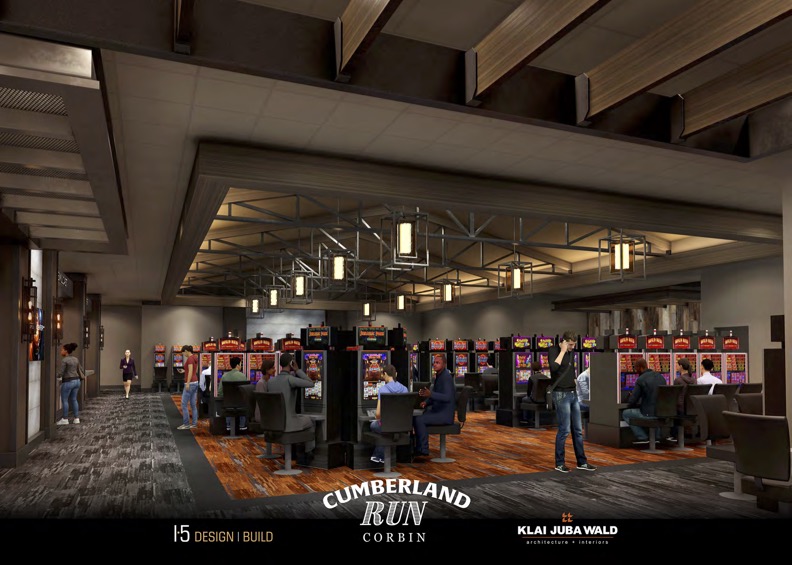 Gov. Beshear was joined by Senate President Robert Stivers, Senate Majority Floor Leader Damon Thayer and Rep. Tom O'Dell Smith for the ceremony signifying the start of construction that will provide the Commonwealth with a third Standardbred track.
"Harness racing has a long, storied history in Kentucky: Think Dan Patch, Greyhound and Niatross at Red Mile," said Senate President Robert Stivers, R-Manchester, whose district includes Corbin. "After being on the ropes, there has been a substantial rebound in the Standardbred industry. We added historical horse racing, a natural addition and attractive tourism draw to the Commonwealth, and Cumberland Run will be an important cog in getting a harness circuit back in Kentucky to revitalize the region."
Cumberland Run will be the first horse track in Eastern Kentucky since Thunder Ridge, also a harness track, in Prestonsburg closed in 2017.
"Cumberland Run would not have become a reality without the leadership of our state and local officials," Falcone said. "Our sincerest thanks to Gov. Beshear, President Stivers, Leader Thayer and Rep. Tom Smith for their strong support of this project and racing throughout the Commonwealth. We also are grateful for the guidance of Corbin Mayor Suzy Razmus, Knox County Judge-Executive Mike Mitchell and Economic Director Bruce Carpenter, without whom this project would not be possible."
Last year, the Corbin dates were held at Red Mile harness track in Lexington with the meet funded by the new track's owners. Winchell said then that they wanted to show their commitment to harness racing and didn't want to sit out the year while the facility was being built. Now it's important for the 2022 meet to be in Corbin, he said.
"We want to bring these jobs and out-of-state tourism dollars to Corbin, Williamsburg and Southeastern Kentucky as soon as possible," Winchell said. "We want Cumberland Run and Cumberland Mint to be economic engines for the tourism industry in Whitley, Knox and Laurel counties. While the region is well-known for its spectacular natural beauty, we think we'll fill an underserved need for additional year-round entertainment options during the day and into the night."
Keeneland has worked to bring horse racing to Corbin for a decade, teaming with Winchell and Falcone in the project in September 2020.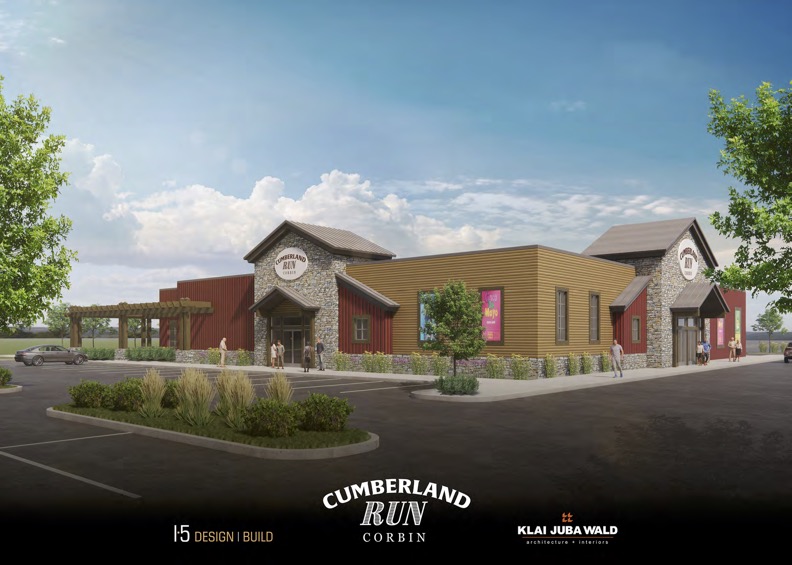 "Keeneland is proud to work with Corbin and our friends at Kentucky Downs on the continued growth of racing in Kentucky," Keeneland President and CEO Shannon Arvin said. "We are especially appreciative of the support shown by the local community. Cumberland Run, which has been several years in the making, will strengthen the horse industry, generate millions in tourism dollars for the region and create a destination that makes us all proud."
Construction already has begun on the Williamsburg project, set to open in July.
"It's exciting times for the 86th district and Southern Kentucky," said Rep. Tom O'Dell Smith, who represents Knox County. "I want to thank the Governor for his leadership in the Thoroughbred industry and look forward to the investment from Keeneland and Kentucky Downs of millions of dollars into our local area. Also, I want to thank Speaker David Osborne for sponsorship of the legislation and Senator Stivers' leadership that made this possible."
Cumberland Run will feature a five-eighths mile limestone track, similar to that at Oak Grove Racing near Hopkinsville but with a longer stretch. There will be 150 historical horse racing terminals at Cumberland Run when that facility is completed, including a restaurant, targeted for January 2023. The Cumberland Mint is scheduled to have 450 historical horse racing machines.
Click here for more Kentucky business news.