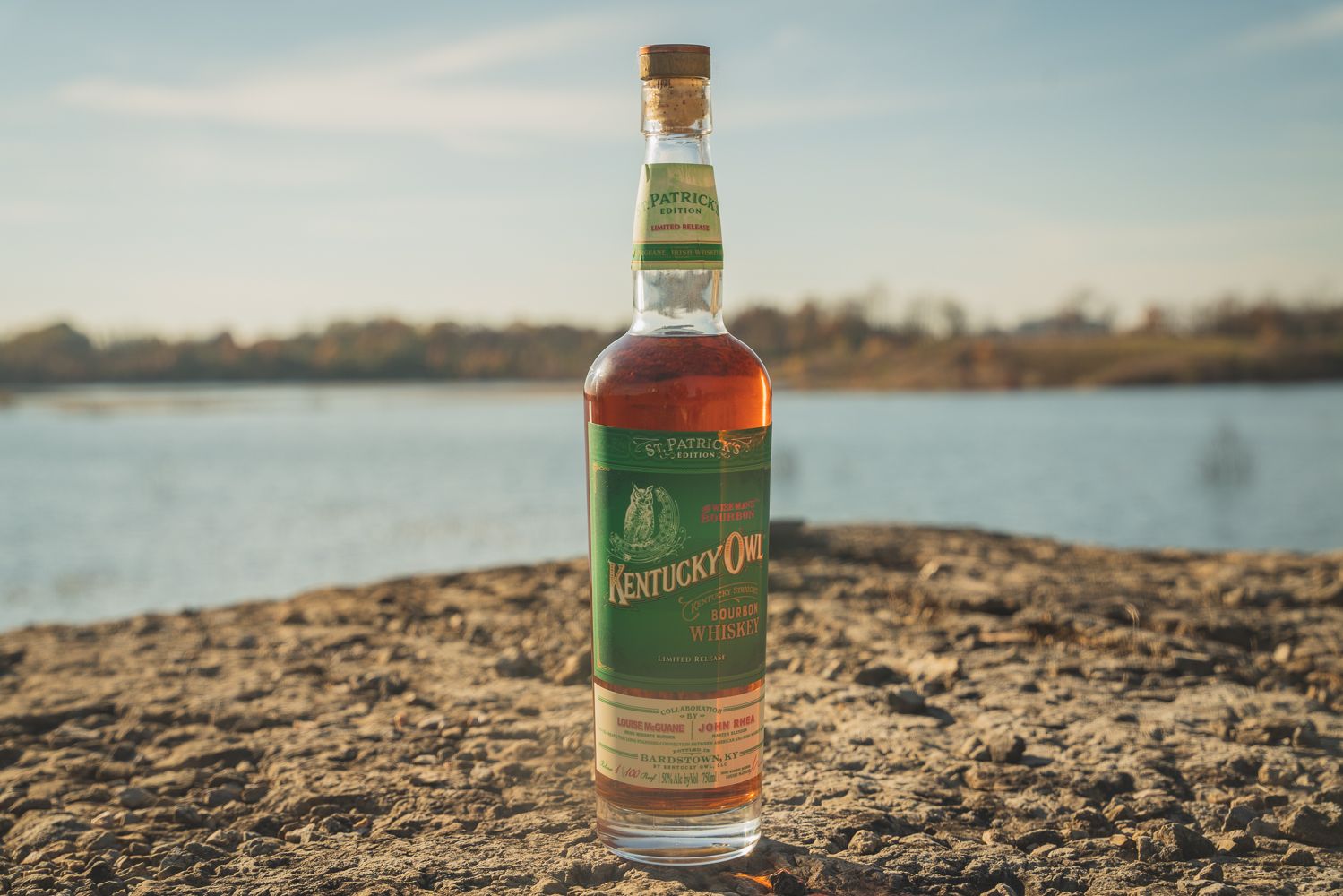 Stoli Group Kentucky Owl is announcing the release of its St. Patrick's Limited Edition Bourbon Whiskey in celebration of the long-standing ties that connect Irish and Kentucky whiskey making. Known for sourcing scarce and rare aged Kentucky bourbons and blending them to create unique limited-run batches, the Kentucky Owl St. Patrick's Limited Edition features carefully selected barrels of Kentucky bourbon blended through Irish eyes.
For this special release, Kentucky Owl Master Blender John Rhea partnered with Louise McGuane, Ireland's first modern whiskey bonder and founder of J.J. Corry Irish Whiskey. Irish whiskey bonding is a way of blending that was commonplace during the 19th and 20th centuries, when most Irish distilleries produced whiskeys for bonders to age, blend and bottle. When the Irish whiskey industry collapsed in the 1930s, bonding faded away — until McGuane began resurrecting the tradition again in 2015.
The nose features notes of sweet caramel and honey, with just enough spice married in to tease the palate. Once sipped, the Kentucky Owl® St. Patrick's Limited Edition offers long notes of caramel, butterscotch and frosted cinnamon roll, with hints of chocolate, orange, candy floss and some citrus peel. There's bright forest fruit on the mid-palate and a longer lingering finish with vanilla pod and balanced wood influence. All carefully mingled to bring out a robust, well-balanced bourbon experience.
Click here for more Bourbon Flight news.
Click here to sign up for The Bourbon Flight Newsletter.