Seeking to increase tourism for a signature Kentucky industry, the House Economic Development and Workforce Investment Committee passed House Bill 500, a measure to provide clarity in the process of selecting private barrels of bourbon at Kentucky distilleries.
Sponsored by House Majority Whip Chad McCoy, House Bill 500 would establish and legitimize the private barrel selection process with no sample sizes or bottle limits, creating privilege parity with other entities offering private barrel selections.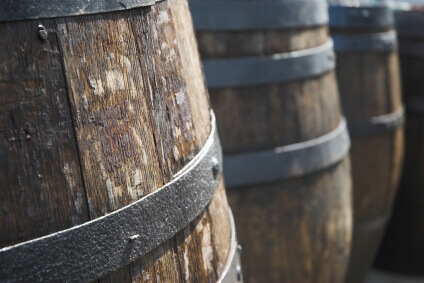 "The current economic opportunities for our signature bourbon industry are plentiful, so we have to do everything we can in this climate to nurture, develop, and grow this industry," Representative McCoy said. "The idea of barrel picks has really become a huge draw for the Kentucky Bourbon Trail, and this bill helps capitalize on this process."
Representative McCoy went on to explain how recently, the Kentucky Alcoholic Beverage Commission (ABC) advised the bourbon industry that it did not believe private barrel selections were legal under the permissive nature of the state's alcohol laws. "The backbone of this legislation codifies this practice," McCoy said.
A bill with similar goals in legitimizing the barrel select process, Senate Bill 160, passed the Senate Licensing and Occupations committee earlier this week.
House Bill 500 goes further than SB 160 to also allow for distillers to sell barrel-select bottles of their product directly to consumers through their gift shops. House Bill 500 would allow distillers to open one satellite gift shop to offer tasting and barrel-select bottles as an extension of their retail license, which McCoy says will "grow the whole pie" in terms of overall bourbon sales and bourbon tourism.
House Bill 500 now advances to the full House for consideration.
Click here for more Bourbon Flight news.
Click here to sign up for The Bourbon Flight Newsletter.