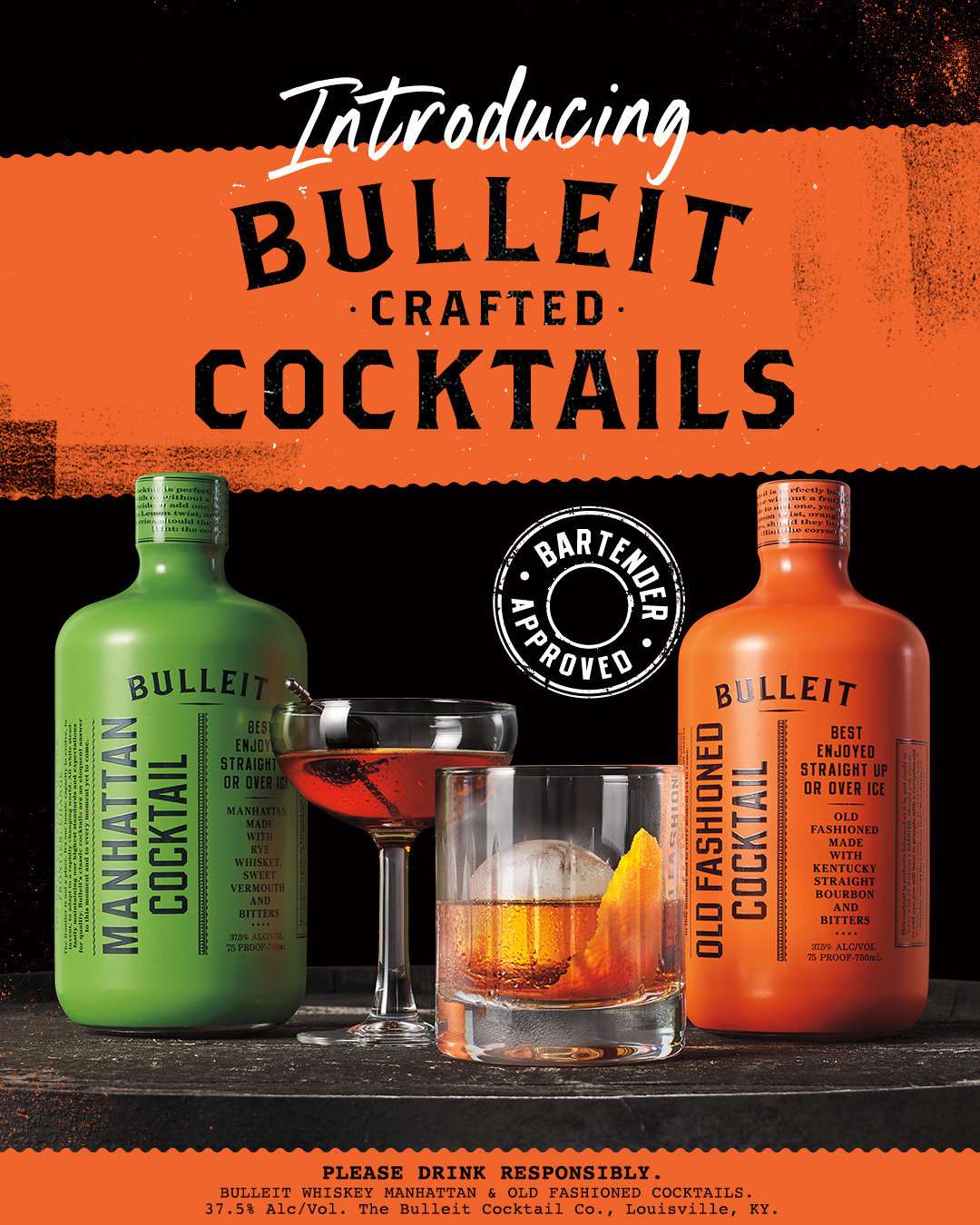 Bulleit Frontier Whiskey is proud to introduce a new premium line of whiskey-based ready-to-serve cocktails to its award-winning portfolio with Bulleit Crafted Cocktails.
Bulleit Crafted Cocktails offer up timeless, perfectly crafted drinks, ready to pour straight from the bottle with the Bulleit Manhattan and Bulleit Old Fashioned. The final product is an expression of collaboration that delivers a bar-quality cocktail experience, allowing everyone from cocktail enthusiasts and whiskey lovers to casual sippers to enjoy perfectly curated cocktails anywhere, no matter the occasion.
A fresh take on a timeless classic, the Bulleit Old Fashioned Cocktail is a sweet blend of Kentucky Straight Bourbon Whiskey, with the classic flavors of aromatic orange bitters and simple syrup, enhancing the hints of spice from the high-rye bourbon.
The Bulleit Rye Manhattan was inspired by the simple belief that spicier rye makes for a better Manhattan. The Straight Rye Whiskey packs a punch with subtle deep flavor, that's balanced out by sweet vermouth and bitters which add a brilliant layer of complexity.
Click here for more Bourbon Flight news.
Click here to sign up for The Bourbon Flight Newsletter.