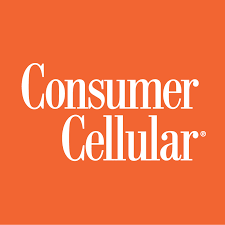 LOUISVILLE, Ky. — Consumer Cellular officially breaks ground on the company's new customer support center. The $15.5 million investment is the company's first operation in Kentucky and will create 486 full-time jobs.
Consumer Cellular will open its first Kentucky operation in an existing building on Triton Boulevard in Louisville. The new customer support center will allow the company to better serve customers on a national scale. Jobs created through the project include management and call center support positions, with company leaders expecting to add more than 400 of the new roles in 2022.
"I appreciate Gov. Beshear and the leadership with the City of Louisville for their generous welcome and for their help in making this facility opening possible," said Consumer Cellular Chairman and CEO Ed Evans. "We are excited to be part of this great community by bringing good, high-paying jobs to Kentuckians. We also look forward to being good community partners as well. Kentucky has a low cost of living and a talented workforce. We look forward to a bright future in the Bluegrass State."
Founded in 1995, Oregon-based Consumer Cellular is a postpaid mobile virtual network operator that offers cellphones, low-cost, no-contract cellular plans and accessories focused on users over age 50. The company operates exclusively in the U.S. and employs more than 2,400 people across four locations in Arizona and Oregon.
Consumer Cellular's investment and planned job creation further recent economic momentum in the commonwealth, as the state builds back stronger from the effects of the pandemic.
To encourage investment and job growth in the community, the Kentucky Economic Development Finance Authority (KEDFA) in December 2021 preliminarily approved a performance-based incentive agreement with the company under the Kentucky Business Investment program.
By meeting its annual targets over the agreement term, the company can be eligible to keep a portion of the new tax revenue it generates. The company may claim eligible incentives against its income tax liability and/or wage assessments.
In addition, Consumer Cellular can receive resources from Kentucky's workforce service providers. These include no-cost recruitment and job placement services, reduced-cost customized training and job training incentives.
For more information on Consumer Cellular, visit ConsumerCellular.com.
Click here for more Kentucky business news.