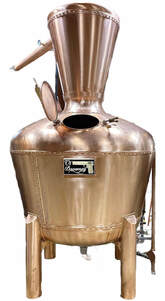 BEATTYVILLE, Ky. — The largest export for Kentucky is Bourbon and the touring industries related to bourbon bring in visitors from all over the world. Moonshine also has a rich history in the hills of Appalachia and Beattyville, Kentucky is home to a few local moonshiners. 
A festival like this that combines bourbon and moonshine will be the first of its kind! The moonshiners of the Appalachian mountains are coming out of the hollers to share their stores because hey.. it's legal now!
​Distilleries from all over the state will be represented at our festival. The event will also include a panel of distillers telling their story, live music, festival food and of course bourbon and moonshine tastings. 
General admission for the BAM Fest will be $2.00 for ages 10 and up to enter the festival. You can purchase your general admission and order the tasting glasses online through Eventbrite starting March 1st. At the gate, general admission and purchasing glasses at the Boneyard Well Festival Booth during the event weekend will also be available.
Look for the Boneyard Well Booth for a chance to purchase awesome festival merchandise such as t-shirts and the two tasting glasses shown below!
Click here for more Kentucky business news.