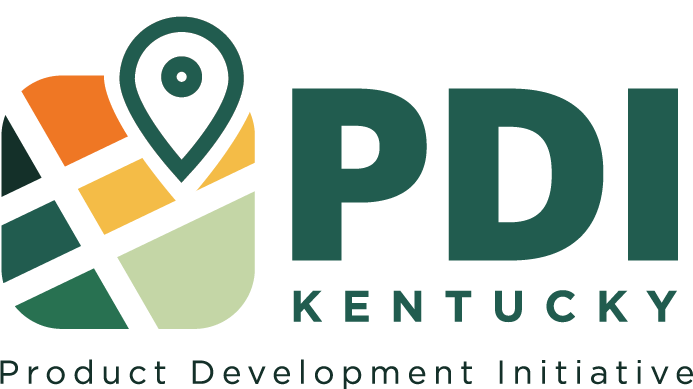 MAYFIELD, Ky. — Kentucky continues to assist recovery efforts in Western Kentucky and prepare for future economic development by providing $230,000 in PDI upgrades at a site in Graves County's Hickory Industrial Park, increasing the location's appeal for companies considering new-location or expansion projects.
The Graves County site was selected for funding through the Product Development Initiative (PDI) earlier this year. Formed through a partnership between the Kentucky Cabinet for Economic Development and the Kentucky Association for Economic Development (KAED), PDI provides competitive grants to Kentucky economic development organizations and local governments to supplement site and building improvement projects.
The investment will include construction of a 150,000-.f., pre-graded building pad on 16 acres in the Hickory Industrial Park. The site will include truck drive access and support up to 200 parking spaces on 4.7 acres adjacent to the building pad. The pad will reduce the speed to market time for prospective companies and expedite construction.
The initiative aims to create jobs and corporate investment by enhancing the quality and quantity of Kentucky's available sites and buildings. It also encourages collaboration among Kentucky economic developers and stakeholders with an emphasis on speed-to-market to help new and expanding businesses quickly find suitable locations in Kentucky.
"As Western Kentucky continues to recover from last year's devastating storms, we are committed to economic development initiatives throughout the region to support those recovery efforts," Gov. Andy Beshear said. "Site development will be front and center as we explore every opportunity to bring new businesses to the commonwealth, in turn creating quality job opportunities for all Kentuckians. This investment is great news for the Mayfield and Graves County community and will help position the region not only to bounce back strong, but to continue to grow well into the future."
Matt Tackett, president and CEO of KAED, recognized local leaders for continuing to move the community forward and prepare for future growth.
"As Mayfield/Graves County broadcasts the commonwealth's resilience worldwide, PDI funding will play an important role in further readying the community for new corporate investment," Tackett said. "KAED commends the great team locally for their incredible leadership through the tornado recovery, winning a PDI grant, and the future-focused economic development strategy that has and will continue to pay meaningful dividends. PDI signals Kentucky is serious about providing enterprise with quick, risk-free site selection experiences and nurturing business environments, and that is certainly true in Mayfield/Graves County."
Graves County Judge/Executive Jesse Perry said the investment will assist in the community's recovery efforts.
"After the tornado in December, we welcome the opportunity to rebuild and continue to grow Graves County," Judge Perry said. "Thank you, Kentucky Association for Economic Development and the Kentucky Cabinet for Economic Development, for this matching grant to aid our efforts."
Jason Lemle, president of Graves County Economic Development, said the improved site will build on Kentucky's strong foundation of quality sites and buildings.
"In a time where available sites are limited, we are encouraged to add this site to the Kentucky Cabinet for Economic Development's toolbox and increase are exposure to attract new business opportunities to Graves County," Lemle said. "With the events of Dec. 10, 2021, we are looking forward to rebuilding the community back better than ever and this is a great addition to that process."
Click here for more Kentucky business news.