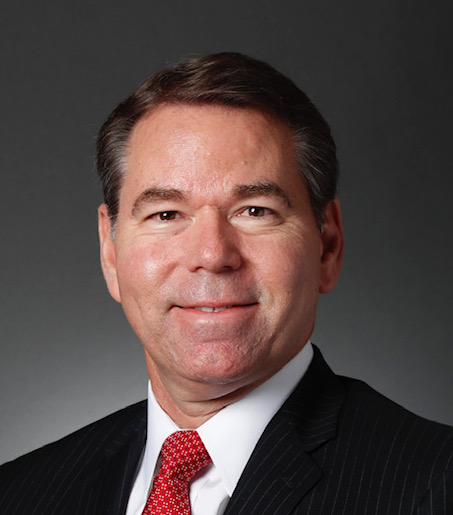 LOUISVILLE, Ky. — Houchens Industries, Inc. Chairman and CEO, Dion W. Houchins is pleased to announce the hiring of Vince Tyra to the position of Senior Vice President for Corporate Strategy, Mergers, and Acquisitions.
"We are so fortunate to have someone with Vince's character, leadership qualities, and business acumen join our company," states Mr. Houchins. "Houchens is poised for growth and Vince is the right person to help us meet our goals."
Prior to joining Houchens Industries, Inc., Mr. Tyra held various executive-level positions and directorships at both public and private companies. Most recently, Mr. Tyra served as Vice President of Intercollegiate Athletics and Athletics Director at the University of Louisville.
Prior to this detour from the world of traditional business, Mr. Tyra served as President, CEO, and Director of ISCO Industries, a globalized custom piping solutions provider. He also served as Managing Partner for Southfield Capital, a private equity and mezzanine debt firm based in Greenwich, Connecticut as well as Chief Executive Officer and Director of Alphabroder, a portfolio company of Bain Capital that specializes in the sale of imprintable apparel and promotional products.
Additionally, Mr. Tyra spent time as President of Retail and Activewear for Fruit of the Loom in the late 90s and early 2000s.
In his role as a board member, Mr. Tyra has served as Chairman of various companies including Industrial Services of America (IDSA), BioPharm Communications, RCR International, Total Fleet Solutions, Dealer Financial Services, Hallcon, and Elite Medical.
He has also served in a board member capacity for the University of Louisville Foundation and the Association for Corporate Growth Kentucky.
Mr. Tyra received a bachelor's degree from the University of Kentucky. Vince and his wife Lori, have five children including Spencer, Sydney, Cooper, Olivia, and Audrey.
Click here for more Corporate Moves.