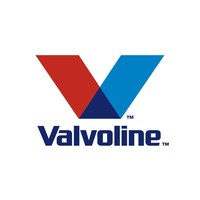 LEXINGTON, Ky. — Vehicle service provider Valvoline Inc. has purchased the outstanding 50% interest in its VCA Solutions, a distributor of top-tier automotive batteries and battery testing equipment. The purchase was finalized, effective May 1.
Prior to the acquisition, Lexington-headquartered Valvoline had 50% ownership of VCA. Moving forward, it will oversee full strategic direction and operations.
Today, nearly all of the 290 million vehicles on U.S. roads have lead-acid batteries. By acquiring VCA Solutions, Valvoline is positioned to help Valvoline Instant Oil Change (VIOC) locations, Valvoline Express Care™ stores, and installers meet the needs of consumers who come to automotive service centers for preventive maintenance services beyond a traditional oil change.
"Batteries play a critical role in vehicle reliability both in vehicles today and in the future," said Jamal Muashsher, president, Global Products. "Automotive installers, including VIOC service centers, have a continuous need to service consumers' vehicles beyond oil changes. The acquisition of VCA Solutions adds to our robust offering of preventive maintenance products and solutions designed to meet our customers' needs."
VCA Solutions was created in 2019 through an exclusive partnership between Valvoline and Club Assist, a leading global supplier of automotive lead-acid and AGM batteries. Today, nearly 1,300 VIOC company-operated and franchise-owned service center locations use VCA for their battery solutions.
The acquisition enables new efficiencies and automotive solutions for installers, Valvoline Retail Services company-owned, franchise-owned and independently operated service centers, while growing the product portfolio for hybrid and electric vehicles in the future. Further, Valvoline customers will now have expanded access to top-tier vehicle maintenance services, including battery purchase, maintenance, and testing.
"VCA has delivered added customer value and business expansion with their high-touch battery solution for the Valvoline service center ecosystem," Muashsher said. "With this business as part of our offering, it enables us to service more customers now and into the electrified future."
Learn more about how Valvoline is preparing customers, installers, and franchisees for the future of mobility.
Valvoline Inc. (NYSE: VVV) is a leader in vehicle care for vehicles with electric, hybrid and internal combustion powertrains. Established in 1866, the company introduced the world's first branded motor oil and developed strong brand recognition and customer satisfaction ratings over the years across multiple service and product channels. With sales in more than 140 countries and territories, the company operates and franchises approximately 1,600 service center locations and is the No. 2 and No. 3 largest chain in the U.S. and Canada, respectively, by number of stores.
Click here for more Kentucky business news.