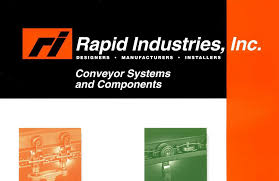 FRANKFORT, Ky. — Conveyor systems manufacturer Process Solutions and Services Inc., doing business as Rapid Industries, announced it will expand its footprint in Jefferson County with a $6.8 million investment that will create 25 jobs for Kentucky residents.
Leaders at Rapid Industries will construct a 50,000-s.f. manufacturing facility adjacent to its existing headquarters on Oaklawn Drive in Louisville, where the company currently employs more than 125 people full time. The investment also will accommodate the purchase of new equipment.
Rapid Industries was founded in 1967 under the name Rapid Installations with six employees and a 2,500-square-foot operation. The company has since grown into an international business, serving customers across the United States, as well as exporting Kentucky-made products throughout the world. The private, family-owned company provides conveyor systems to support a range of industries, including parcel, automotive and appliance companies.
The Kentucky Economic Development Finance Authority (KEDFA) today preliminarily approved a 10-year incentive agreement with the company under the Kentucky Business Investment program. The performance-based agreement can provide up to $300,000 in tax incentives based on the company's investment of $6.8 million and annual targets of:
Creation and maintenance of 25 Kentucky-resident, full-time jobs across 10 years; and
Paying an average hourly wage of $25 including benefits across those jobs.
By meeting its annual targets over the agreement term, the company can be eligible to keep a portion of the new tax revenue it generates. The company may claim eligible incentives against its income tax liability and/or wage assessments.
Click here for more Kentucky business news.