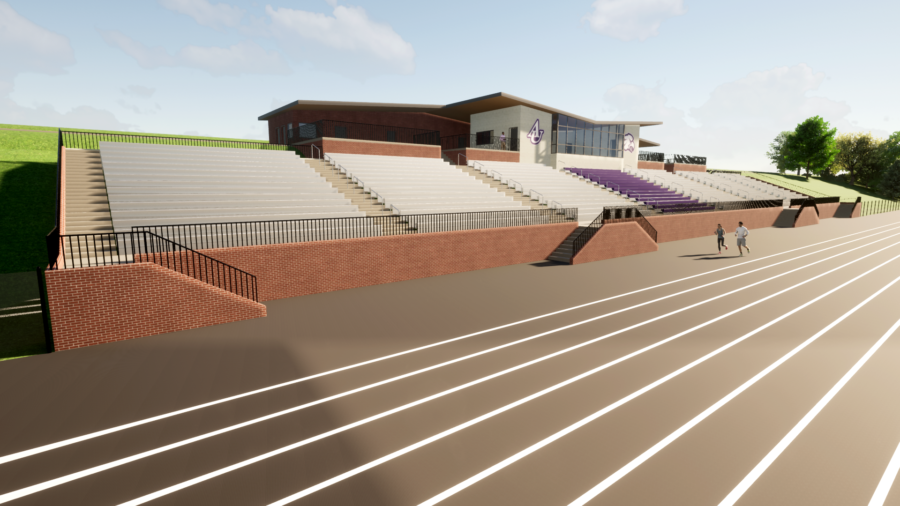 WILMORE, Ky. — Asbury University announced today that it will begin a men's and women's intercollegiate track and field program at the start of the 2023 fall semester.
The university currently sponsors men's and women's cross country teams and will now expand recruiting for men's and women's track and field. The addition of track and field will increase the number of intercollegiate sports to 18 (10 women's teams and 8 men's teams). Asbury recently completed its first year of provisional membership in NCAA Division III.
"We are very pleased to introduce the return of track and field to Asbury Athletics," said AU President Kevin Brown. "This is something that has been discussed among campus leadership for nearly a decade. We're particularly thankful for the momentum and support for an outdoor venue that will serve multiple uses for our students, including the home of our track and field program."
The search for a head coach to lead the men's and women's track and field program will begin this summer. Randy Crist, who serves as AU's cross country head coach, will also play a key role in the refinement and implementation of the plan to launch the new program.
Several Asbury students competed in track and field during the 1970s and early 1980s under the leadership of Stan Wiggam, Tom Harper and Harold Rainwater. The 1976 and 1977 teams each earned conference runner-up honors in the Kentucky Intercollegiate Athletic Conference (KIAC) Championship Meet.
Brown said he looks forward to welcoming new students to AU adding that, "Asbury is a place where student-athletes can thrive in all aspects of the campus community. The dedication, focus and talent required to be a successful track and field athlete translates well to the classroom."
Last month, he announced the university is actively fundraising and planning for a multi-use outdoor venue that will include alighted track, synthetic turf field, meeting space, locker rooms, public restrooms, and stadium seating. "In addition to being home for the new men's and women's track and field program, we will be able to use the venue for other campus events such as commencement, concerts, or other large gatherings."
The space can be utilized for a variety of club and intramural activities in addition to multiple intercollegiate sports.
"The idea is that every student at AU would benefit from this facility," Brown said. "We have already had tremendous fundraising momentum behind the project – raising over $4.5 million thus far."
Click here for more Kentucky business news.