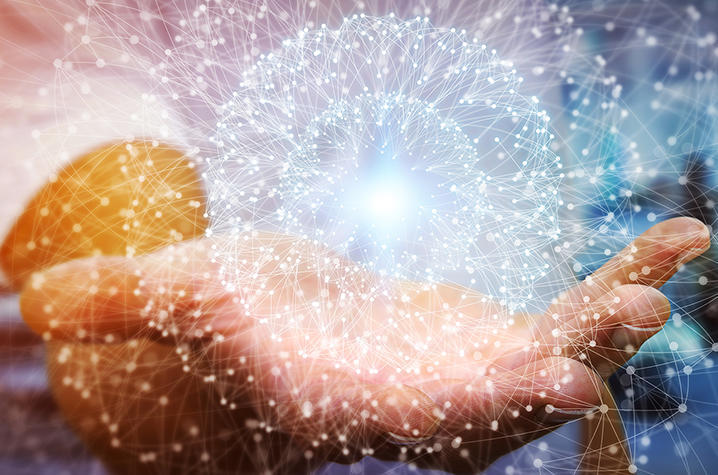 LEXINGTON, Ky. — The Kentucky Network for Innovation and Commercialization (KYNETIC) funded nine proof-of-concept projects in the Cycle 5 round of early-stage commercialization grants.
KYNETIC is a National Institutes of Health (NIH) funded Research Evaluation and Commercialization Hub (REACH) and part of the national NIH Proof of Concept Network.
The grants are awarded to faculty, staff and student teams across Kentucky for new, innovative products that have the potential to impact human health. All types of products (therapeutic, preventative, device, test, software) for any disease/health care-related area are eligible.
The KYNETIC program is led by the University of Kentucky (UK), University of Louisville (UofL), Kentucky Cabinet for Economic Development, and Kentucky Commercialization Ventures. Linda Dwoskin (senior associate vice president for research, special projects) is principal investigator and Ian McClure (associate vice president for research, innovation and economic impact, and executive director of UK Innovate) is a co-investigator on the KYNETIC grant awarded to UK.
KYNETIC distributed $325,000 in Cycle 5 and awardees included:
Andrea Behrman (UofL), Pediatric NeuroRecovery Posture Control System
Levi Beverly (UofL), Novel Copper Complexes as Cancer-selective Therapeutics
Daniel Boamah (Western Kentucky University), Development of a Multitenant Mixed/Virtual Reality Platform for Increasing Awareness of Implicit Bias in Child Welfare Decision-Making: A Public Health Crisis
Lindsay Cormier (Eastern Kentucky University), Novel Compounds for Diagnosing, Treating and Monitoring Triple Negative Breast Cancer
Mark Fritz (UK), Flexible Suction Coagulator for Endoscopic Surgeries
R. Kip Guy (UK), Development of Novel VMAT2 Inhibitors for the Treatment of Methamphetamine Use Disorder
Jill Kolesar (UK), Engineered Human Monocyte Vesicles for Personalized Cancer Therapy
Stuart Williams (UofL), Vertify Probe: Intraoperative Device for Measurement of Bone Quality
Mahdi Yazdanpour (Northern Kentucky University), Mind-controlled Prosthetic Arm
KYNETIC Cycle 6 pre-applications are due July 25, 2022 by 5 pm EST. KYNETIC Project Managers are available for consultation before you submit your pre-application and throughout the application process.
All of Kentucky's public, higher education institutions are eligible to apply. Applications are first evaluated by an internal advisory committee of higher education administrators across Kentucky. Finalists advance to review by an external review board of industry leaders and subject matter experts, which then makes award recommendations to the NIH for final approval.
Click here for more Kentucky business news.