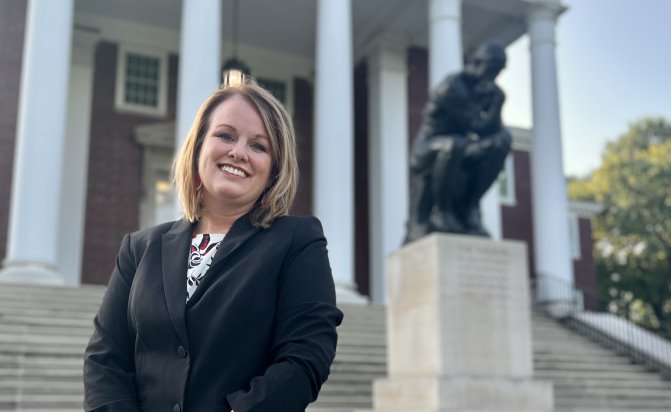 LOUISVILLE, Ky. — The University of Louisville (UofL) has hired longtime sales and business development executive Laurie Young to guide industry engagement as part of its Office of Research and Innovation.
In her role as director of industry partnerships, Young will serve as the point of contact for companies looking to engage across the university. She also will work with each of the university's schools to launch new strategic alliances and business development initiatives, including corporate training and internship programs and corporate-sponsored research.
"I'm excited for this opportunity to forge strong connections between industry and my home campus," said Young, a UofL graduate. "UofL has so many resources for companies looking to solve problems, innovate, fill their talent pipeline with qualified graduates and more. I look forward to helping companies discover and leverage all UofL has to offer."
Young's position at UofL is based in the Office of Research and Innovation, which leads the university's industry engagement efforts. The office helps companies connect with the campus by sponsoring research, licensing innovative campus-born technologies, launching major strategic partnerships and more.
Young is a graduate of Northern Kentucky University, where she earned her bachelor's degree, and the UofL College of Business, where she earned her Master of Business Administration. She has significant experience and accomplishment in sales and business development with some of Louisville's biggest brands, including Louisville Business First (American City Business Journals). Most recently, she served as vice president of business development for Sotera LLC's family of agritech brands.
Young succeeds Dave Calzi who left UofL to become CEO of St. Vincent de Paul.
Industry leaders interested in working with UofL can contact Young at [email protected].
Click here for more Kentucky business news.