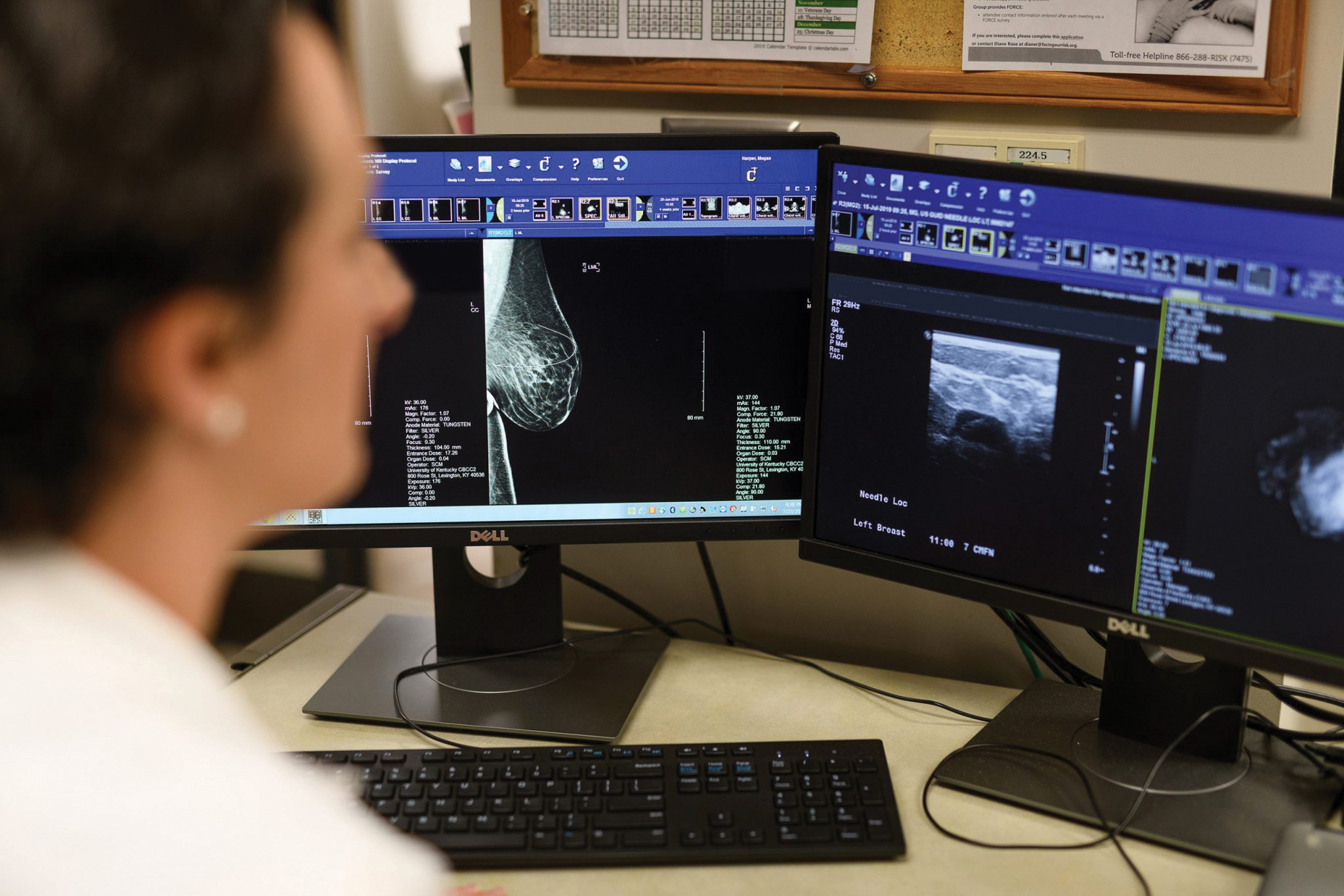 With more tools than ever to detect and treat cancer, St. Elizabeth Hospital's Dr. Douglas Flora says it's an exciting time to be in the oncology field.
Flora is medical director of oncology services in Edgewood, where St. Elizabeth opened a new $130 million cancer center in 2020 and where this year alone 11 more providers will be added.
Heavy investments have been made toward early detection of colon, breast, cervical and lung cancers, he said. The health care organization has performed nearly 30,000 low-dose CT scans alone for screening lung cancer—Kentucky's worst cancer category—finding many cases in a curable stage.
The patient care approach has shifted, he said, with improvements in screening, technology and greater understanding of the human genome, as immunotherapies and targeted therapies show great promise in the fight against cancer.
Improvements in early detection, partnerships with other health care entities and new innovations are all improving outcomes for cancer patients.
Cancer caught early has a greater survivability rate and results in better patient quality of life, particularly when it comes to lung cancer, says Greg Bodager, market director for oncology at CHI Saint Joseph Health in Lexington.
"Many lung cancers are only identified after an individual has symptoms," Bodager said.
By that time, the cancer is often in stage three or four, limiting surgical options, necessitating chemotherapy and radiation, and resulting in uncertain outcomes. But caught early enough, only one of these treatment options may be necessary and prognoses are better.
CHI Saint Joseph Health has partnered with the Cleveland Clinic for consultations on patient care and for second opinions as needed, Bodager said. CHI Saint Joseph's robust screening program includes outreach to underserved populations, who often have lower screening rates. Other partners working to bring more screenings to underserved populations include Kentucky Cancer Link, along with a variety of grassroots organizations and nonprofits.
Dr. Jason Chesney is an immune-oncologist and director/chief administrative officer of the UofL Health Brown Cancer Center, which serves patients from every Kentucky county. He said novel immunotherapies continue to be developed to combat about 20 types of cancers by activating the body's own defenses, along with widespread clinical trials to develop new blood tests for cancer screening.
If successful, Chesney said, these blood test screens would be "the holy grail of oncology," and within a few years, along with other routine health checks, may detect early-stage mutations in genomes and provide enhanced monitoring for remission or recurrence.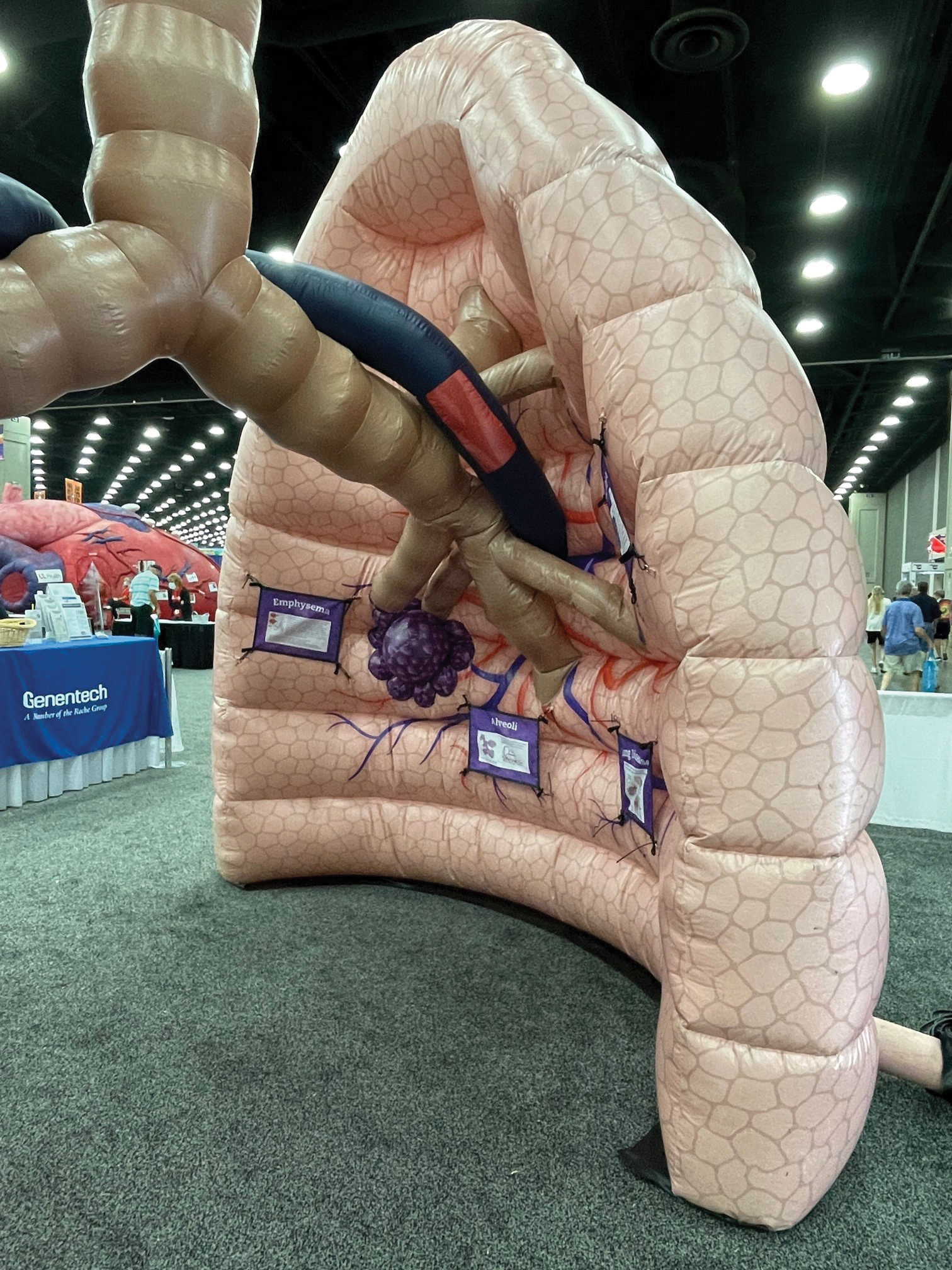 For stage-one cancers, Chesney noted that "in the vast majority of cancer types, the cancer is nearly 100% curable at that stage."
A new monthly videoconference has begun with oncologists at UofL and the UK Markey Cancer Center to discuss their most promising clinical trial portfolios so patients at each facility can be identified to participate, he said.
In an effort to get care facilities closer to more patients, UofL Health will open an infusion area, imaging suite and radiation/oncology suite with a linear accelerator in the former Jewish Medical Center Northeast in Louisville in early 2023. The site is now staffed five days a week with different oncologists.
"Getting the facilities closer to home improves (patients') quality of life while we're extending it, which is ultimately our goal," he said.
New technology results in better outcomes
Baptist Health Lexington Executive Director Charlie Workman said medical staff continuously work to identify patients who may be at higher risk for cancer so they can be seen earlier. The hospital has also invested in a new technology called Savi Scout, which uses radar technology to help surgeons precisely target affected tissue and pinpoint its location within 1 millimeter. That precision can result in more successful surgeries, optimized breast conservation strategies, and enhanced outcomes. Meanwhile, specialists from other disciplines are brought in to evaluate cancer treatments' effect on multiple body systems to maximize successful outcomes.
"Survivorship starts from day one," Workman said.
Dr. Mark Evers, director of UK Markey Cancer Center, said the center's research network collaborates with five larger Kentucky hospitals to help them conduct their own clinical trials, which allows participating patients to remain in their own communities throughout.
Kentucky ranks worst in the U.S. in lung cancer incidence and mortality, he said, with high numbers of colorectal and cervical cancers. "Anything we can be doing in our state to decrease those numbers is really making a significant difference," Evers said.
UK is part of the Kentucky Health Collaborative, working to increase the number of low-dose CT lung cancer screenings statewide. Kentucky now has the second highest ranking nationwide for lung cancer screenings. Late-stage lung cancer incidents decreased 19% between 2014-2019, as more early-stage, treatable cases are caught.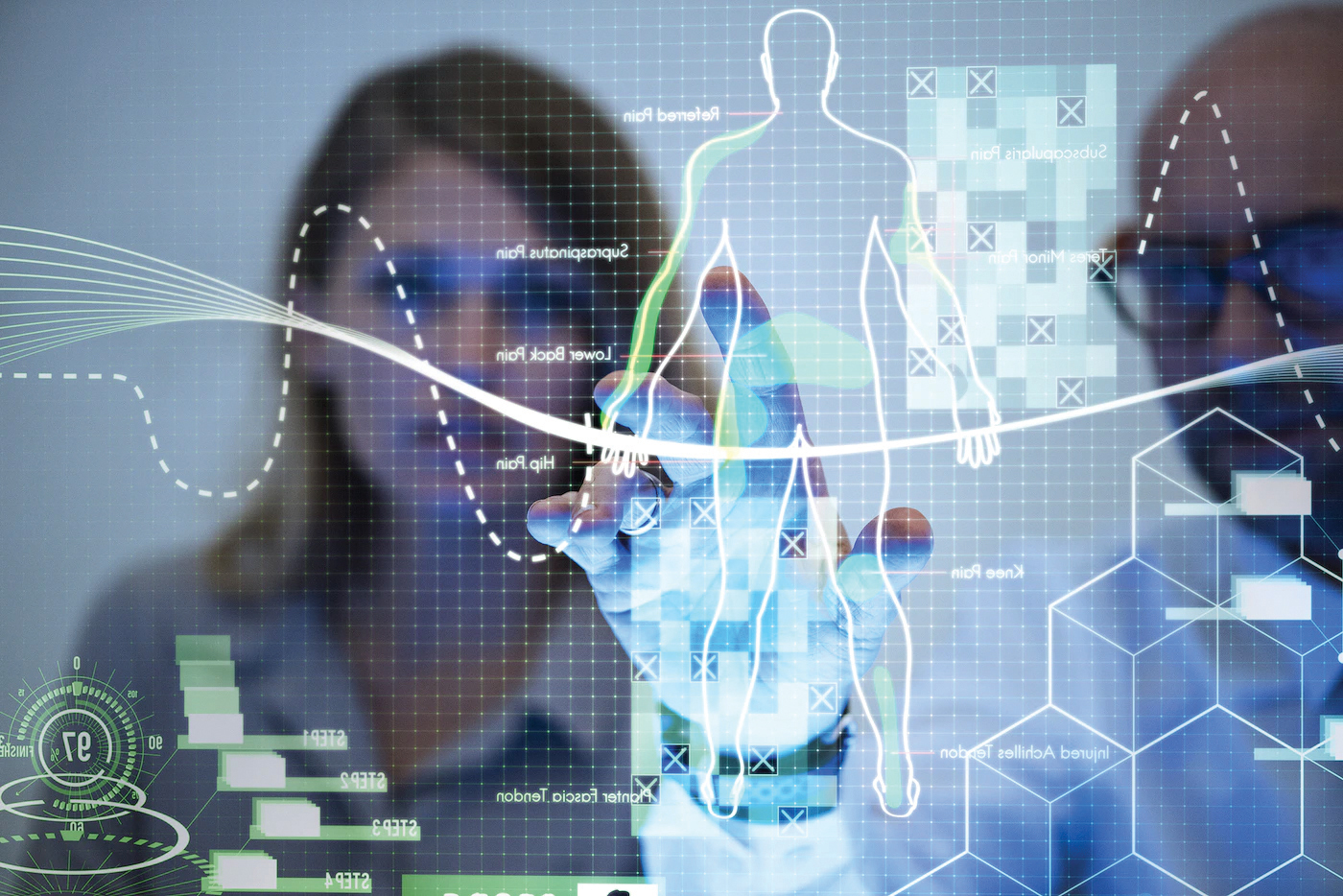 In 2003, Kentucky ranked 49th in the U.S. for colorectal cancer screenings, but has risen to 20th, with a 26% reduction in colorectal cancer incidents, Evers added. More young people are receiving HPV vaccinations as well, warding off would-be cancers.
UK's affiliate network includes 19 hospitals across the state, Evers said. Coordinated efforts such as the statewide molecular tumor board operated from UK Markey Cancer Center enable physicians to call in, discuss mutations and explore treatment options, Evers said.
Lexington Clinic and UK have an ongoing partnership via UK Markey Cancer Center at Lexington Clinic, where a new linear accelerator provides 3D images created for tumor targets, enhanced precision and a lower X-ray dose, explained Dr. Falguni Amin-Zimmerman, who is the head of section for radiation oncology at Lexington Clinic.
The equipment has the unique ability to quickly and continuously reshape the radiation beam to match the size and shape of a tumor from every angle, and a treatment time that once took 15 minutes now takes about two. Amin-Zimmerman said it is also quieter and patients can choose to have music playing during their treatment, providing a more soothing environment.
As precision and accuracy increase, there has been a shift to shorter courses of radiation treatment that have less impact on sensitive tissues near the target, Amin-Zimmerman said. Stereotactic radiation innovations used to treat a variety of cancers have shortened treatment times substantially. A radiosurgery program for brain tumors will launch in early 2023, she said, with the ability to treat multiple brain tumors simultaneously.
A linear accelerator is also one of the advances in radiology at Pikeville Medical Center. The unit is one example of recent investments at the hospital that give patients the option of obtaining quality care without having to travel elsewhere. Another investment is electronic brachytherapy, which treats superficial skin cancers quickly without disfiguring surgery.
A TrueBeam linear accelerator purchased in 2019 at Lake Cumberland Regional Hospital delivers image-guided, intensity-modulated radiation therapy (IMRT) to patients, according to Senior Director of Imaging Services Nathan Bennett.
"Image guidance improves tumor targeting, and IMRT shapes the radiation dose so that it conforms closely to the three-dimensional shape of the tumor," Bennett said. "That means more dose to the tumor and less to surrounding healthy tissues."
Bennett noted that person-to-person assistance can also ease what can be an overwhelming journey for many newly diagnosed patients. A new dedicated patient navigator at Lake Cumberland Cancer Treatment Center will be on staff as of this fall to answer questions and help cancer patients access the best care, support networks and resources.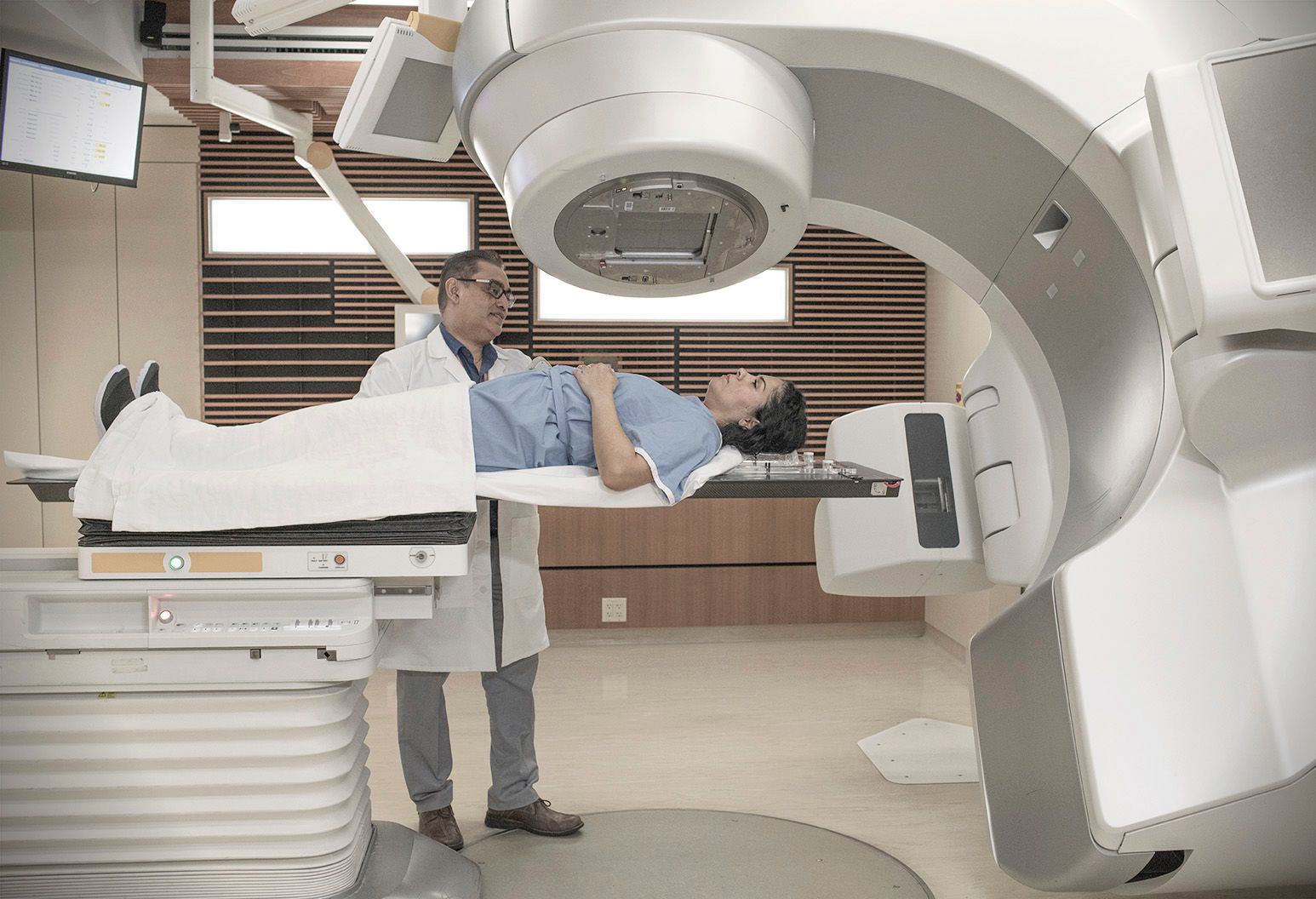 At St. Elizabeth Health, Flora said ongoing partnerships support better screening services and access. Working with the Kentucky Health Collaborative, whose 10 member systems deliver the majority of the state's health care, data is shared to refine the processes by which Kentucky patients access cancer screenings. House Bill 219, passed into law this year, creates a lung cancer screening program in the state and formalizes the sharing of more than 100 metrics. That data will go into creating more and better screening and care.
Both Flora and Evers agree that the more personalized care of precision medicine and immunotherapy are yielding encouraging results that will continue to evolve and grow.
After being in the oncology field for nearly 30 years, Evers said, "I'm the most excited I've ever been in terms of new developments in cancer treatments."
Click here for more Kentucky business news.