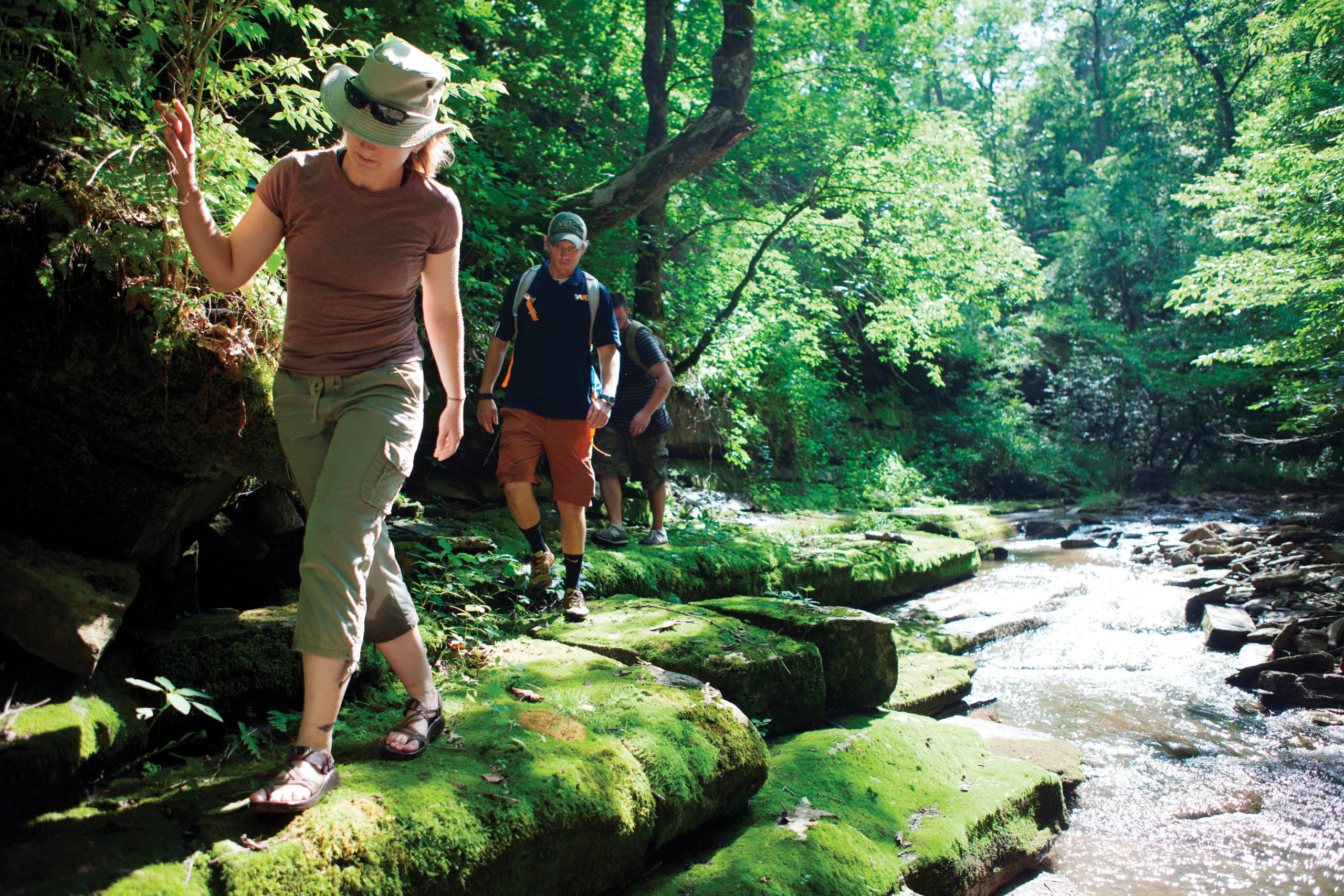 With its unique quality of life attracting more new residents than any part of the state, Lexington is seeing a virtuous cycle of economic growth that knits Central Kentucky more closely together and makes it even more attractive for inhabitants and investors alike.
Local leaders are laying plans to capitalize on the assets of Fayette and its surrounding counties to brand and market the Bluegrass region and stimulate further growth in residents, workforce, strategic job sectors, wages and wealth.
Workforce is THE vital resource the world over.
Technology today increasingly allows people to live wherever they choose to perform their skilled work. And the trend is to live where urban amenities and natural beauty cohabitate most closely—like Lexington and its surrounding counties.
Just as predicted in the 2011 book "The Coming Jobs War" by Jim Clifton, companies today are moving to the workers, reversing centuries of people moving to the work.
The Bluegrass is the Kentucky region best endowed with both bourbon and Thoroughbred racehorses, the state's two colorful signature sectors. Downtown Lexington, one of the largest gigabit internet cities in the U.S., gleams with a pair of modernistic new projects: the glassy Central Bank Center convention complex and the multiuse full-block City Center, which features two hotels, elite restaurants, retail, Class A office space and penthouses.
Lexington's educated workforce has long ranked in the top 15 nationally for college-degreed adults and is in the process of upping its credentials: A record-smashing freshman class arrived in 2022 at the University of Kentucky Gatton College of Business and Economics, up a stunning 35% from 2021. Gatton's 4,000-strong student body comprises UK's largest college.
Today's students are more transactional and career conscious than ever. They know business degrees are the ticket to a good life, and that UK's Gatton College stays abreast of the evolving business practices and the technology that drives it.
Other surrounding counties such as adjoining Madison (14%), Scott (25%) and Woodford (9%) have grown at higher rates since 2010, but Fayette's 32,000-plus new residents topped all 120 Kentucky counties in physical population growth.
Toyota drives strong growth in the region
Scott County is the state's fastest growing. It also is home to Toyota Motor Manufacturing Kentucky, the vehicle maker's largest facility outside of Japan. After many expansions since opening 35 years ago, nearly 10,000 employees now convene under its 9 million s.f. of built space to assemble 550,000 cars a year, plus engines. And soon, the plant will produce zero-emission hydrogen fuel cell modules for commercial trucks.
Toyota has invested around $9 billion in its Kentucky operations and created an economic impact locally, regionally and statewide so large it is difficult to describe. Its operations put the "advanced" in the region's global reputation as a center of advanced manufacturing.
About 35% of TMMK's workers live in Scott County, which means Toyota draws over 6,000 more from across the Bluegrass labor shed. Toyota did not create regional collaboration among Bluegrass economic development and government officials, but it is a key reason local officials understand the benefit of acting for everyone's mutual benefit and do so nowadays with great intention.
Toyota has impacted every community in Kentucky, according to Kevin Atkins, chief development officer for Lexington, and he expects similar impact from the electric-vehicle battery plants under construction in Hardin County (a $5.8 billion Ford and SK Innovation collaboration) and in Warren County (a $2 billion Envision AESC investment). A $310 million EV battery recycling plant is under construction in Christian County.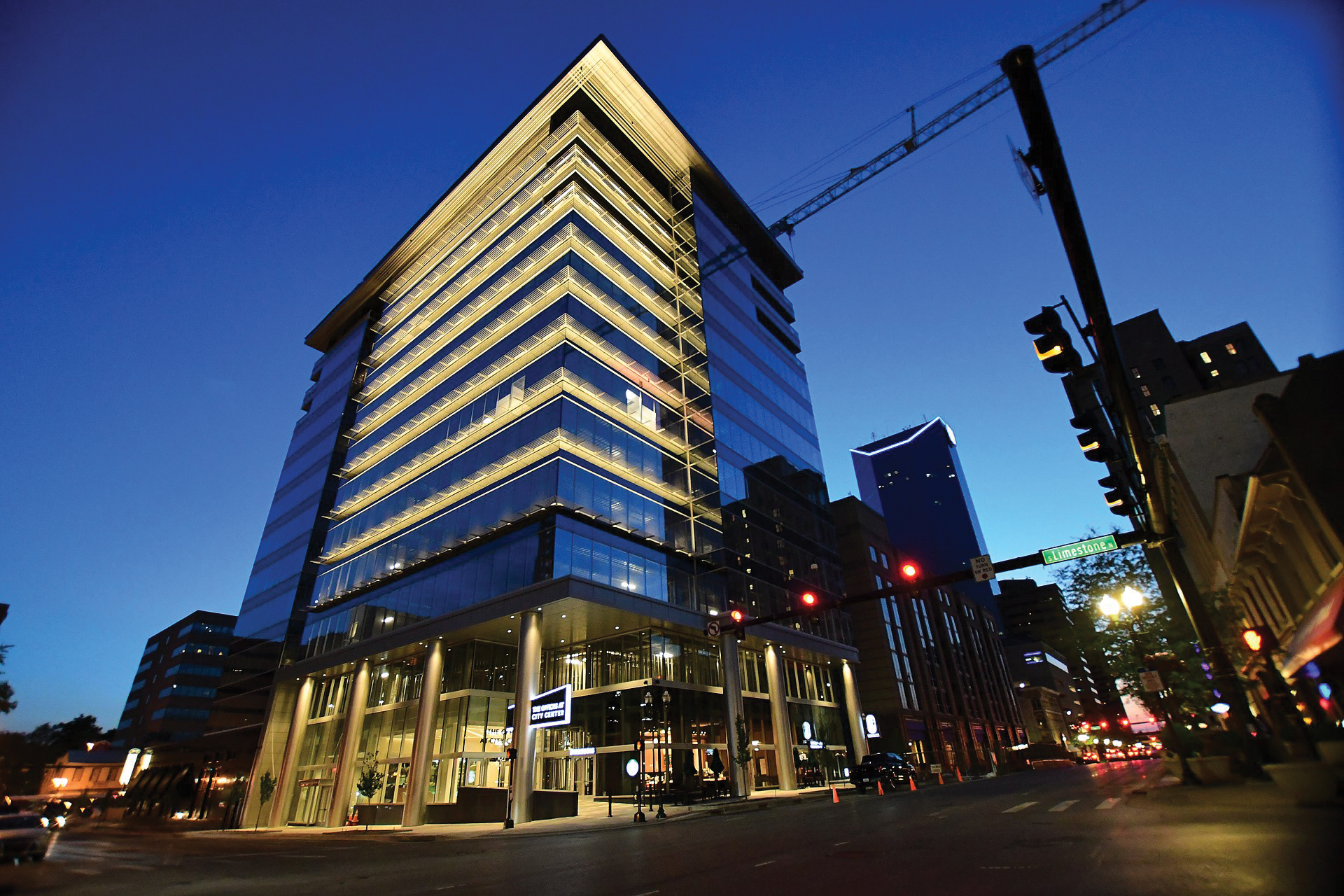 Atkins expects UK and the University of Louisville to become EV battery manufacturing research and development centers, which will both generate research and development jobs and new companies.
"A lot of the businesses we deal with are companies related to the expertise that comes out of university research," Atkins said.
Advanced manufacturing is one of seven business sectors the economic development team at Commerce Lexington focuses on supporting, recruiting and growing. The others are ag-tech and animal sciences, business and professional services, clean technology, life sciences, software and IT, and visitor industries.
As a regional convener, Commerce Lexington works collaboratively with many strategic partners: city and state governments; workforce and minority development organizations; officials in surrounding counties; representatives from the signature equine and bourbon industries; and UK, the area's largest single employer as well as being an active and remarkable resource partner for economic growth not only in the region but the state.
The Bluegrass Alliance, created by Commerce Lexington, is a partnership of economic development professionals in Central Kentucky that meets quarterly to promote collaborative progress for the region. Alliance participants are from Fayette (Lexington), Jessamine (Nicholasville), Madison (Richmond), Clark (Winchester), Bourbon (Paris), Scott (Georgetown), Woodford (Versailles), Franklin (Frankfort) and Montgomery (Mount Sterling) counties. Alliance members not only understand the needs of area business but are willing to help make the necessary connections to solve challenges of virtually any type.
Quality of life is a strong selling point
Convention and visitor bureau VisitLEX is a beneficiary of the completion of Central Bank Center, which opened in spring 2022 and now offers 200,000 s.f. of meeting space, including a convention exhibition hall of up to 100,000 s.f. The $300 million project included a major update for iconic Rupp Arena, the addition of multiple event spaces and an overall reinvention of the facilities so they now create visual interaction for visitors to downtown and the community they are visiting.
VisitLEX pitches potential event clients on the area's horses, bourbon, creative culture, restaurants, scenic outdoors, history, tours, breweries, world-famous distilleries and outdoor adventure assets. A major goal always is to keep Fayette County's 5,062 hotel rooms and 972 short-term rental listings well booked, but it also dovetails with regional economic development in recruiting events by targeting sectors of strategic special interest.
"What we sell at VisitLEX—which is very much the quality of life here—influences the decision-making in economic development," said VisitLEX President/CEO Mary Quinn Ramer. "We have worked very closely with Commerce Lexington and with the mayor's office over several administrations. We do a really nice job of complementing each other."
Using the Bluegrass region's unparalleled landscape and scenery, restaurants, horse farms and horseracing, VisitLEX presents the "authentic experiences" today's travelers crave. In doing so, however, it especially targets events linked to the business clusters regional economic developers want to grow and recruit talent for.
"We go after medical conferences, ag-tech conferences, high-tech conferences," Ramer said. They pitch local experts as keynote speakers and make planners aware of businesses and expertise in the region of professional interest to event attendees. "We've got this fabulous opportunity to connect the intellectual power in the city and start making a name for ourselves … and expand the brand awareness we have as a place to be and place to work."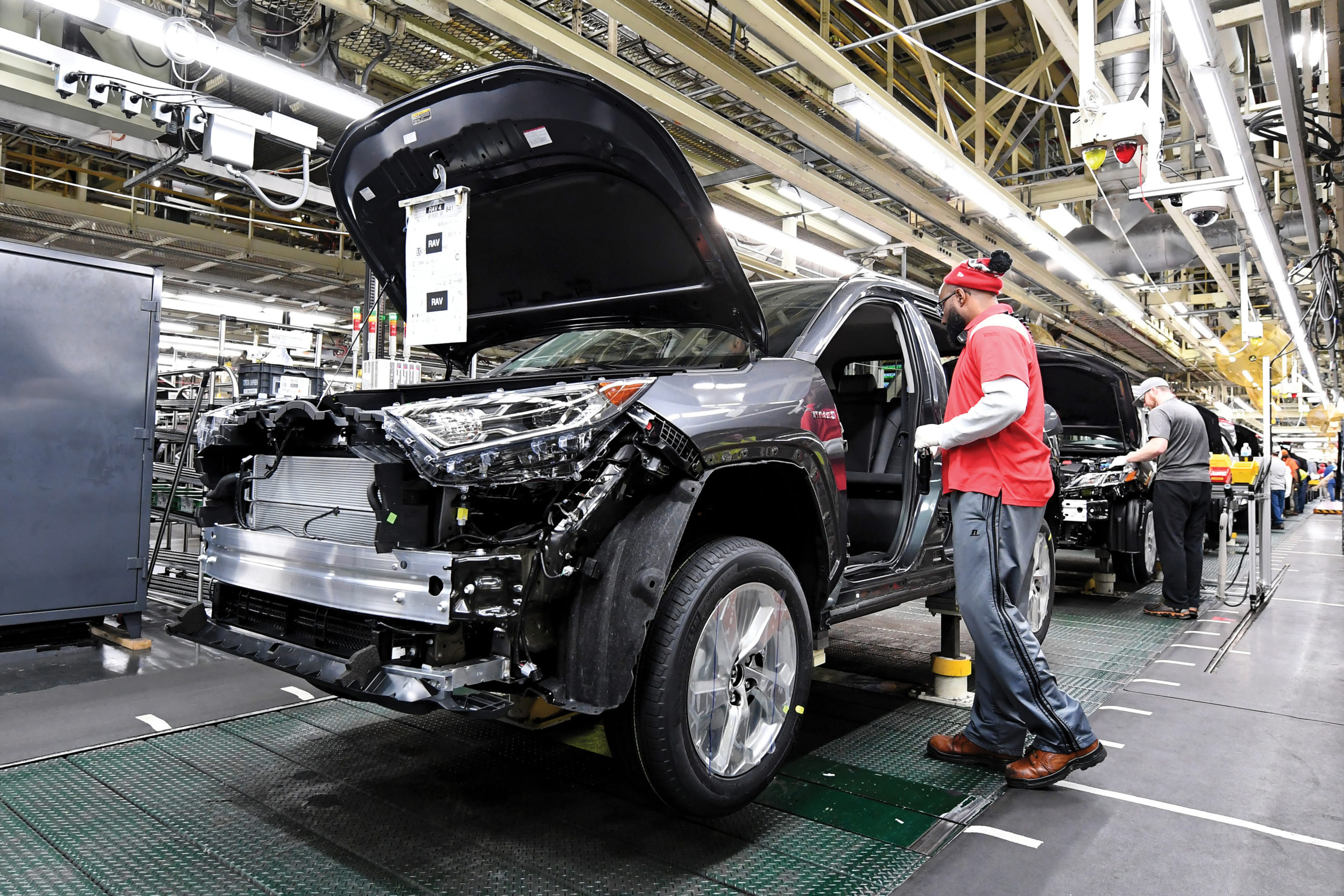 Branding the Bluegrass
Local officials are in the early stages of what will become a new initiative to brand the Bluegrass region and make site selectors more aware of its quality of life and affordability.
Commerce Lexington hired consultants to conduct a deep study of the region, which has resulted in a report entitled "Building a More Competitive Bluegrass Region." The report recommends three key policy undertakings.
First is an economic development strategy to increase regional job, wage and GDP growth rates to the national average. It urges the Bluegrass Alliance to take on a five-year branding and marketing effort to raise site-selector awareness of the region's quality of life and affordability.
Linked to this, the region should create a "product development" effort to secure and provide more shovel-ready land and buildings, a regional business park and a "megasite" of at least 1,000 acres with multimodal transportation and vast utility capacity.
The report advises a workforce strategy to grow the labor force in the labor shed by at least 1,500 a year. This element includes recruitment and retention marketing that aligns with the awareness campaign.
Additionally, the report advises a regionalism/leadership strategy that will aim to improve public policy in two ways: strengthening the region's voice in seeking more infrastructure funding at the state and federal level and pushing for tax and regulatory policy changes that are more business friendly to improve economic competitiveness for Bluegrass region businesses.
Madison County Judge-Executive Reagan Taylor said economic development is currently the No. 1 focus in his county, which is considering possible industrial park sites. New jobs will be essential to the tax base there when the Blue Grass Army Depot, which employs 1,600, winds down the current operation to demilitarize chemical weapons.
The Bluegrass Area Development District is pursuing an economic resiliency study to consider options for the Army Depot site. Taylor suggests the U.S. Army might consider a public-private partnership deal with a defense contractor. The county wants and needs new jobs "outside the fence" too and believes its quality-of-life assets are a strong draw, as are its seven Interstate 75 exits and the role of the Bluegrass Alliance.
"We've all got to work together and support each other," Taylor said.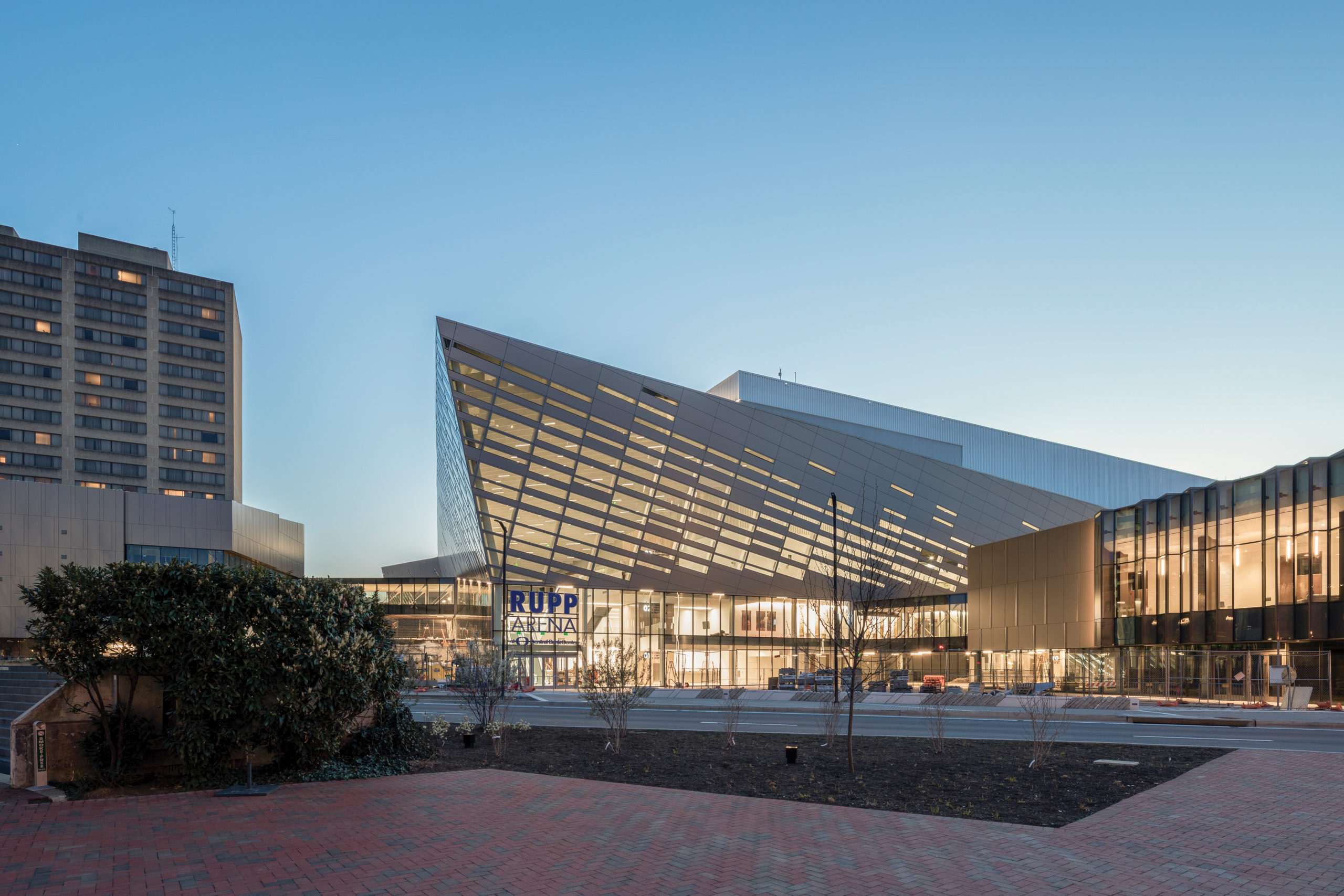 Woodford County Judge-Executive James Kay said he views county and city boundaries as lines of connection to be worked across to grow resources and opportunities. Woodford often ranks as the county with the state's best employment rate. Mostly rural and dappled with horse farms that are its foundational industry, Kay said it also is among the top counties for educational attainment per capita and has excellent internet connectivity.
A few years ago, Midway Station business park landed school-supplies provider Lakeshore Learning as its anchor. Since then, it has grown from 250 employees to more than 400.
Collaboration is key
Scott County Judge-Executive Joe Pat Covington said his county is developing its own new strategic plan that will coordinate with the regional strategies Bluegrass Alliance and Commerce Lexington have to improve competitiveness locally and regionally.
In August 2022, Blue Run Spirits announced plans to build a $52 million distillery in the Lane Run Business Park. The business park is already home to Country Boy Brewing, a craft beer maker that has had quick success since launching less than a decade ago.
Covington runs out of superlatives in describing Toyota's community partnership. Most recently, Toyota said it will donate a seven-acre parcel of land to the county to serve as the site of a new emergency medical service location and later a new fire station.
He tapped into the expertise of Lexington officials and their Metronet gigabit internet provider to undertake a project that will result in fiber broadband service to another 5,500 Scott County homes.
Covington also expresses excitement about the plans to improve regional competitiveness and recruit the workforce that will make it happen. He is all aboard for creating a regional megasite, regardless of which county it might be located.
"We are all better served working together collaboratively," he said.
Commerce Lexington President and CEO Bob Quick said an important part of the regional effort over the next five years and beyond will be to educate area residents about the quality of life they enjoy so they can become more active promoters of the region. It will make the coming marketing campaign more effective.
Central Kentuckians are proud of their region but do not tend to be boastful.
"We don't tell our story," Quick said. "We have an incredible quality of life, but we don't necessarily know about it."
In his 21 years leading Commerce Lexington, Quick said he sees that local residents are not afraid to dive into new things and figure out how to be better and take on challenges.
"It's going to take a region to do this," Quick said, "not a city or a county."