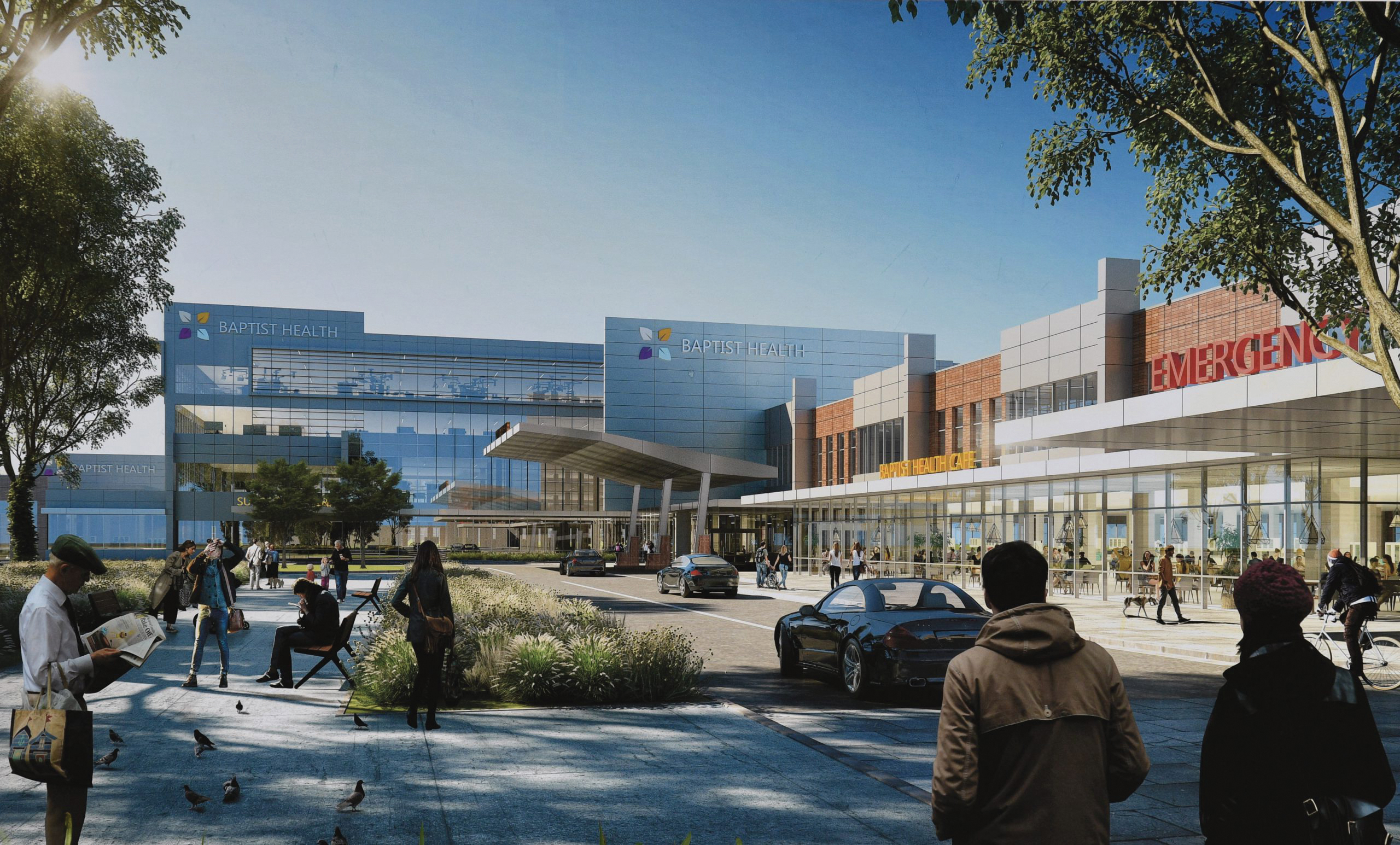 After two years of record-breaking real estate sales, the housing market appears to be leveling off and headed back toward the pre-pandemic levels of 2019—despite the increase in mortgage rates.
Regional housing inventory is on the rise as builders respond to the demand for new and renovated properties. The number of homes on the market rose 8% through the first two quarters of 2022 over last year's numbers as interest rates crept up.
Despite the inventory uptick, homes have sold faster this year than last year, with properties remaining on the market an average of 21 days versus 28 days in 2021.
"Sales will almost certainly remain a little behind what we have experienced over the past two years," said Rusty Underwood, president of the Lexington-Bluegrass Association of Realtors. "The same factors that helped push the market forward—marginal inflation and historically low rates—are the same things, in reverse, that are cooling the market."
Interest rates on 30-year mortgages hit 7% in early fall, more than doubling rates in early spring when some homes sold in one day and above asking price.
On the commercial real estate side, the region is seeing a wave of hundreds of millions of investment dollars in land acquisition and construction carrying over into the next 12 to 18 months.
Although the commercial industry is adjusting to higher building material costs and rising interest rates for developers and investors borrowing capital, the outlook is bright for Central Kentucky.
"The past year has been very interesting in the fact that things were going gangbusters at the end of 2021," said Matt Stone, managing director of SVN Stone Commercial Real Estate and president of the Commercial Property Association of Lexington. "Now we're seeing some hiccups that create a little bit of a rub right now with people working on new construction. In the big picture, we're seeing apartments/multifamily along with industrial as the two strongest sectors in commercial real estate, while office and retail are still in a shift."
Thoroughbred Construction Group has grown from seven employees in 2017 to about 85 going into the final quarter of 2022.
"That growth is reflective of the great economic activity that has taken place in the commonwealth in that time period," said John-Mark Hack, chief strategy officer for Thoroughbred.
The Lexington-based company has built itself, with intention, into a full-service one-stop solution provider and problem solver for all aspects of property development since Darrin Croucher acquired it in 2014.
Thoroughbred's portfolio of services includes site selection, surveying, geophysical analysis of below-surface characteristics, geotechnical engineering that incorporates that info for optimal land use, civil engineering, structural engineering, architecture/design, and construction management.
The company is the designer of AppHarvest's high-tech indoor farms, specialty greenhouses ranging in size from 15 to 60 acres. Hack said the AppHarvest projects have created a specialty niche for Thoroughbred that is bringing inquiries from as far west as Washington state and as far north as Wisconsin.
Hamburg development
Growth in the Hamburg area on Lexington's east side includes two massive health care campuses: the Baptist Health ambulatory care center, which is under construction, and the more recently announced UK HealthCare. The 330,800-s.f. Baptist Health Hamburg building, set to open in 2024 on Polo Club Boulevard, includes an emergency room, cancer center, outpatient surgery center, diagnostic imaging and physician offices. The ambulatory care center will benefit from its proximity to Interstate 75, which will improve access for patients across Eastern Kentucky as well as the Bluegrass. Baptist Health Lexington's hospital—a 434-bed tertiary care facility, major medical research and education center—will remain at the Nicholasville Road location.
In June 2022, UK HealthCare purchased 27 acres of land on Polo Club Boulevard adjacent to Baptist Health Lexington for $20.3 million. The land is expected to be developed with a new regional hospital facility, medical office building and other clinical facilities, with a focus on providing acute and outpatient care. It, too, will improve access to care and outcomes for patients from across Eastern and Central Kentucky.
Central Bank Center
In downtown Lexington, Messer Construction wrapped up final details this summer at the Central Bank Center, which debuted a $310 million expansion and renovation. Upgrades include 100,000 s.f. of exhibit space; 50,000 s.f. of hospitality club space in Rupp Arena; and 24,000 s.f. of meeting space. More than 13% of the project spend was with certified minority and women-owned businesses.
"Positive is a good word for the current market," said Mark Hill, vice president of Messer Construction Co. "There's a lot of work out there. Our pipeline remains strong, with ample opportunities through the rest of this year and 2023. We've already done substantially more in sales this year than last year for the Lexington region."
In the area adjoining Rupp Arena and Central Bank Center, a Webb Companies partnership has been chosen by the Lexington Center Corp. to create a major multiuse project for a 17.5-acre site that has primarily been used for parking.
Fountains at Palomar
On the heels of a major downtown success story with City Center Lexington—a 12-story office tower that takes up a full city block at the corner of Upper and Main streets and includes luxury condominiums plus two hotels, restaurants, multilevel underground parking and vibrant retail—the Webb Companies is currently focusing on The Fountains at Palomar.
"The Fountains at Palomar project is 28 acres of planned retail development that we are very excited about," said Woodford Webb, president of The Webb Companies. "We recently announced a 54,000-s.f. Publix supermarket as the anchor tenant, and it will have many friendly uses and amenities for the area neighbors."
Currently open at the Fountains at Palomar site are Limestone Bank, Orange Theory, Papi's Mexican, Jersey Mike's Subs and Luxe Nailbar. A Bank of America branch has also been announced for the project.
Soccer appeal
Investors and developers are closely watching news of a proposed 10-field youth soccer complex and a facility for Lexington's new pro soccer club.
Lexington Sporting Club is looking for a site for a soccer stadium that would seat 6,000 to 10,000. The project would take 18 months to two years to complete. Suggested building sites have included Newtown Pike near Interstate 75 and Athens-Boonesboro Road near Interstate 75.
"They're still going to do practice fields and a stadium, it's just a matter of where," said Matt Stone of SVN Stone Commercial Real Estate. "Whether the fields and the stadium are together or separate, the development will impact commercial development. Hotels, restaurants and other retailers want to be near thousands of people playing soccer games, tournaments on the weekends, concerts and the like."
UK campus
A gift of more than $5.2 million from Gray Inc. will create a new home for the UK College of Design. Gray Inc. includes companies related to engineering, design, construction, automation, manufacturing and real estate. The donation allows the university to realize a renovation and revitalization of the Reynolds Building—a former tobacco warehouse that has been empty several years—into a vibrant new space for the College of Design's five programs. The property—to be named the Gray Design Building—faces South Broadway on one side and the UK campus on the other, making it a landmark entry into the Lexington campus. Groundbreaking is expected in 2022.
Turner Construction Co. will build a health education building for UK on its campus in Lexington. The new 450,0000-s.f. structure will house facilities and services for the UK Colleges of Medicine, Public Health, Health Sciences and Nursing and will include classrooms, simulation suites, conference rooms, plus office and support space. Groundbreaking for the project is planned for late 2023, with completion scheduled for the first quarter of 2026.
UK HealthCare and its Markey Cancer Center are planning a 260,000-s.f. cancer care facility on South Limestone across the street from the existing medical complex.
Regional developments
Georgetown Community Hospital, part of LifePoint Health, will take residence in a new three-story, class "A" medical office building in Georgetown's new Parkview Plaza. The hospital will occupy approximately 30,000 s.f. of the 45,000-s.f. building and will be part of a 10-acre mixed-use development by May Commercial Group of Lexington that will include office, retail and restaurant space. Construction is to begin this year with health care services estimated to be available by fall 2023.
FedEx is building a 317,520-s.f. warehouse/distribution center in the Georgetown Industrial Park that should open in late 2022.
SVN Stone Commercial Real Estate announced the completed sale of 109 Triport Road, a 222,256-s.f. industrial facility in Georgetown. The transaction closed at $10.7 million to an investor out of California.
Toyota Motor Manufacturing Kentucky (TMMK) is investing $461 million for yet another update and expansion of operations at its vehicle plant in Georgetown. The investment will grow the plant's powertrain capabilities, adding a 2.4-liter turbo engine line. The company recently announced its powertrain plant is adding assembly of fuel cell modules for use in hydrogen-powered, heavy-duty commercial trucks starting in 2023. TMMK will continue to build the Camry, Camry Hybrid and RAV4 Hybrid. To create space for future products and better align with U.S. market demand, production of the Lexus ES and Lexus ES Hybrid will shift from Georgetown and back to Japan prior to the next major model change.
Catalent, a global leader in biopharma and consumer health, has commenced a $175 million project to expand its flagship Winchester manufacturing facility for large-scale oral-dose forms. Two new buildings, expected to be completed by January 2024, will add 107,000 s.f. to the existing manufacturing footprint.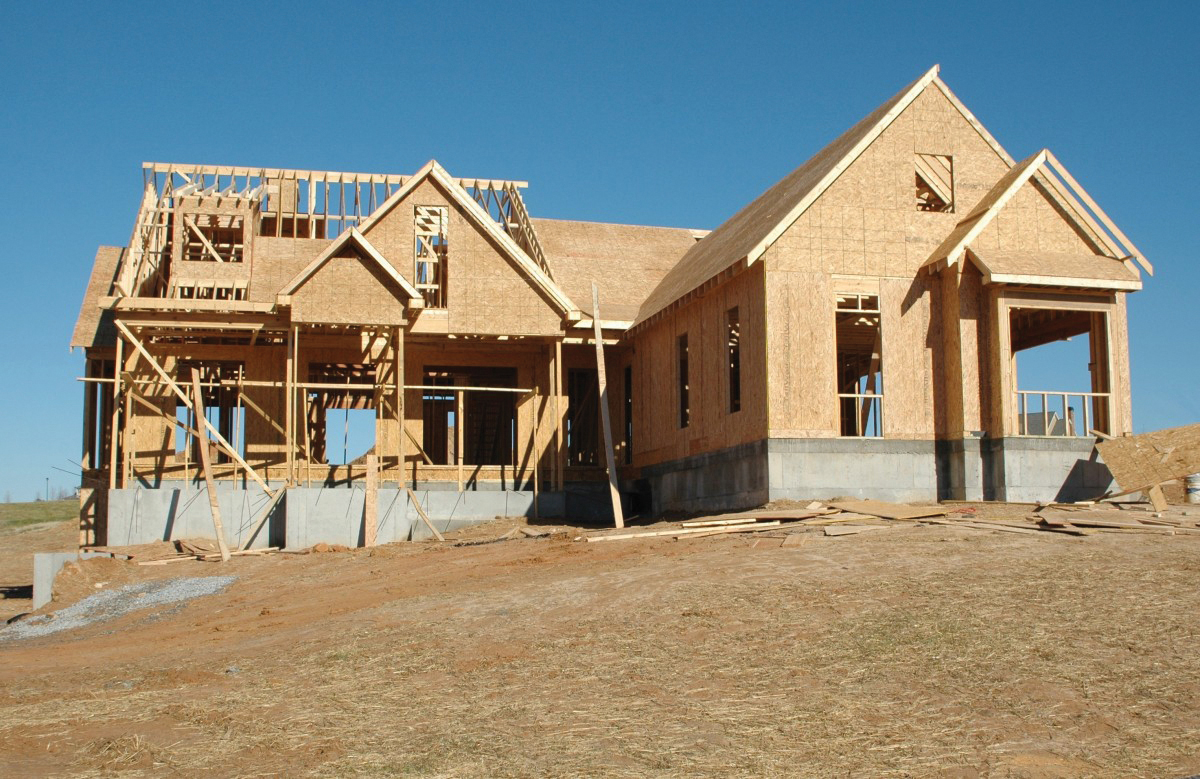 Summit Polymers Inc., a Michigan company that designs and manufactures automotive interior components, has announced plans to build its third Kentucky facility in Lawrenceburg. The project, which will create 218 full-time positions, calls for a 140,000-s.f. manufacturing plant to be built on 40 acres along the U.S. Route 127 Bypass in Lawrenceburg. Completion of the $37.5 million project is expected by June 2023.
Accounting and business solutions
The Bluegrass region is home to large accounting firms that specialize in business solutions that reach beyond traditional tax and assurance services. Three of those are Dean Dorton, MCM CPAs & Advisors and Baldwin CPAs.
Ranked No. 111 on Inside Public Accounting's 2021 top firms list, Lexington-based Dean Dorton offers audit and assurance, accounting and financial outsourcing, tax, business consulting and advisory services, cybersecurity and technology services from its locations in Lexington, Louisville and Raleigh, N.C. The firm, which employs 151 in Lexington, helps clients in all sectors at every stage of business, from startup to growth, and assists with proper succession planning.
In July 2021, Dean Dorton acquired data analytics company Breakpoint Technology, a full-service IT consulting firm in Louisville.
Data analytics is something all businesses should be utilizing, said David Bundy, president and CEO at Dean Dorton.
"You hear 'big data' but what you're really looking at is taking your data and making it work for you—being able to make business decisions a lot faster because you can actually see what's happening in a more real-time manner," he said.
In addition to being a recognized leader in IT business management and collaboration solutions, Dean Dorton's team has experience in integrated portal solutions, workflow automation, data and analysis solutions, enterprise budgeting for academic medical centers, custom development solutions and more.
Over the past year, Dean Dorton has seen tremendous growth in its business advisory and consulting services, as well as its accounting and financial outsourcing business, Bundy said, noting that technology has made a big impact on the services Dean Dorton offers.
"Technology makes doing our business easier and allows us to provide services to businesses anytime, anywhere throughout the world. For example, with accounting and financial outsourcing, businesses have access to their financial data 24/7 via mobile phone connection or app," he said. "Technology has always been an integral piece of providing services to clients—we had many more video conferences versus in-person meetings in the last 18 months, which we always had the ability to do before."
MCM CPAs & Advisors, one of the largest CPA firms in Kentucky, has five offices across Kentucky, Ohio and Indiana. The firm has 27 employees in its Lexington office.
From accounting to business management, MCM has transformed over the years from a CPA firm to a business solutions and advising firm with a full range of services for businesses and organizations large and small. MCM offers expertise in accounting, audit and tax-related services, as well as risk advisory, tax services and technology solutions. Its services include business valuation, litigation support, fraud examination, and business start-up and advisory services. MCM's brand lines also include MCM Capital Markets Group, MCM HR Solutions and MCM Technology Solutions.
The firm has helped its clients navigate the pandemic and reopen their businesses.
"With employees going remote and now returning to the office for at least some of the time, cybersecurity has become a significant challenge as the threats continue to evolve with our changing workplaces," said Brad Smith, MCM managing partner. "The MCM Technology Solutions team has been working with teams in assessing vulnerabilities and proactively helping mitigate the identified risks."
MCM was recently ranked by Inside Public Accounting's Top 100 list as the 72nd largest accounting firm in the United States (based on net revenue) and has been awarded Best Places to Work distinctions in multiple states and cities.
Baldwin CPAs has grown steadily over the last several decades and after a series of mergers has a team of 60 at offices in Lexington, Louisville, Richmond, Flemingsburg and Maysville. It has deep expertise in audits and assurance, tax compliance and planning, technology strategy, HR consulting, forensic investigation and litigation, and employee benefit plan audits.
Baldwin has long been an early adopter of technology. That technology enables them to provide premium services that help keep clients as top contenders in the competitive construction market. One of its services is to evaluate and identify areas of improvement within a business. They can then tailor the appropriate strategy and technology implementation that allows the client to focus on business and growth, while staying informed of its financial health.
The firm's client focus areas are in construction, government, nonprofit, health care and small to mid-size businesses.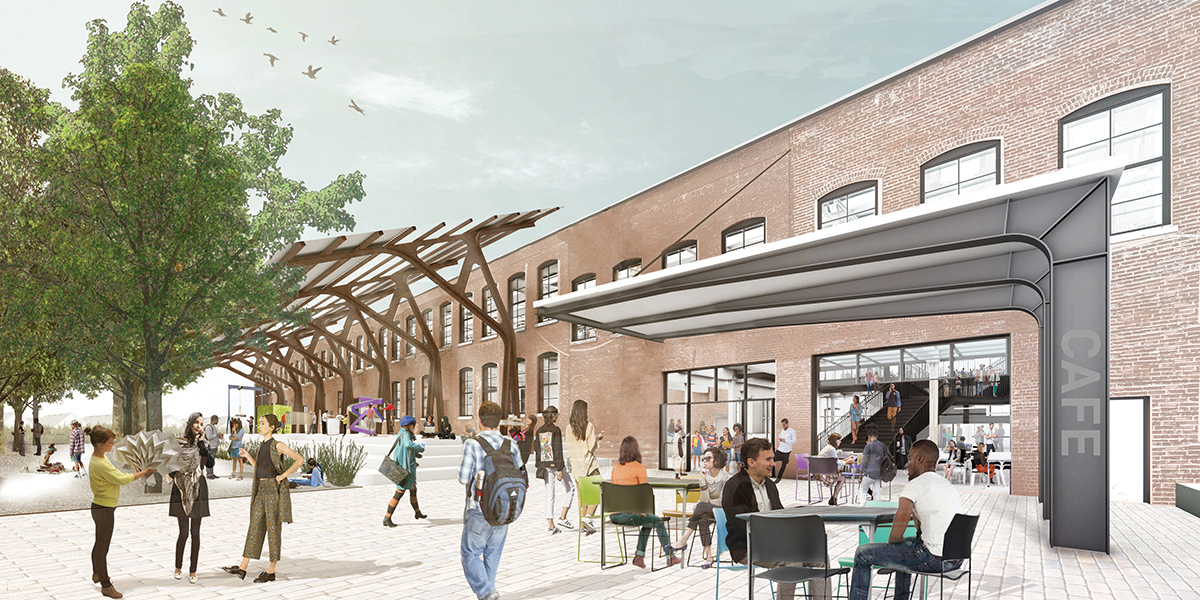 Kentucky Employers' Mutual Insurance, the largest provider of workers' compensation insurance in Kentucky, is located in Lexington. KEMI's team of about 200 employees in and around Central Kentucky provides coverage to more than 20,000 policyholders in all 120 counties of the state, educates Kentucky businesses about workplace safety and invests in building community partnerships. It offers free workplace safety resources at worksafeky.com.
In August 2022, the commonwealth's leading workers' compensation insurance provider issued a dividend of $8.3 million to eligible policyholders. It paid $8.2 million in dividends in 2021. Dividends are the result of proactive management of claims by KEMI and its policyholders.
Between 2010 and 2021, KEMI issued six policyholders dividends totaling $61 million. Since 2011, KEMI has systematically lowered noncoal rates more than 40%.
KEMI provided relief measures to policyholders affected by a pair of major natural disasters that impacted the commonwealth—a cluster of deadly tornadoes that raked across Western Kentucky in December 2021 and unprecedented flooding in July 2022 that occurred in Eastern Kentucky from days of heavy rains. KEMI suspended cancellations and expirations for more than a month to policyholders located in the counties directly affected by the tornadoes and by the flooding.