Each year, far too many Kentuckians lose their lives in motor vehicle crashes, with 734 traffic fatalities in 2022 alone. Nationally, roadway deaths are roughly equivalent to an airplane crashing every day. These tragic statistics don't include the thousands of injuries and property damage that occur each year, often due to preventable reasons like impaired or distracted driving. Drivers on their cell phones are between 2-6 times more likely to crash. Fortunately, autonomous vehicles (AVs)—which use advanced technology to perform the entire driving task without human involvement—will save lives in Kentucky if policymakers take action to realize these benefits.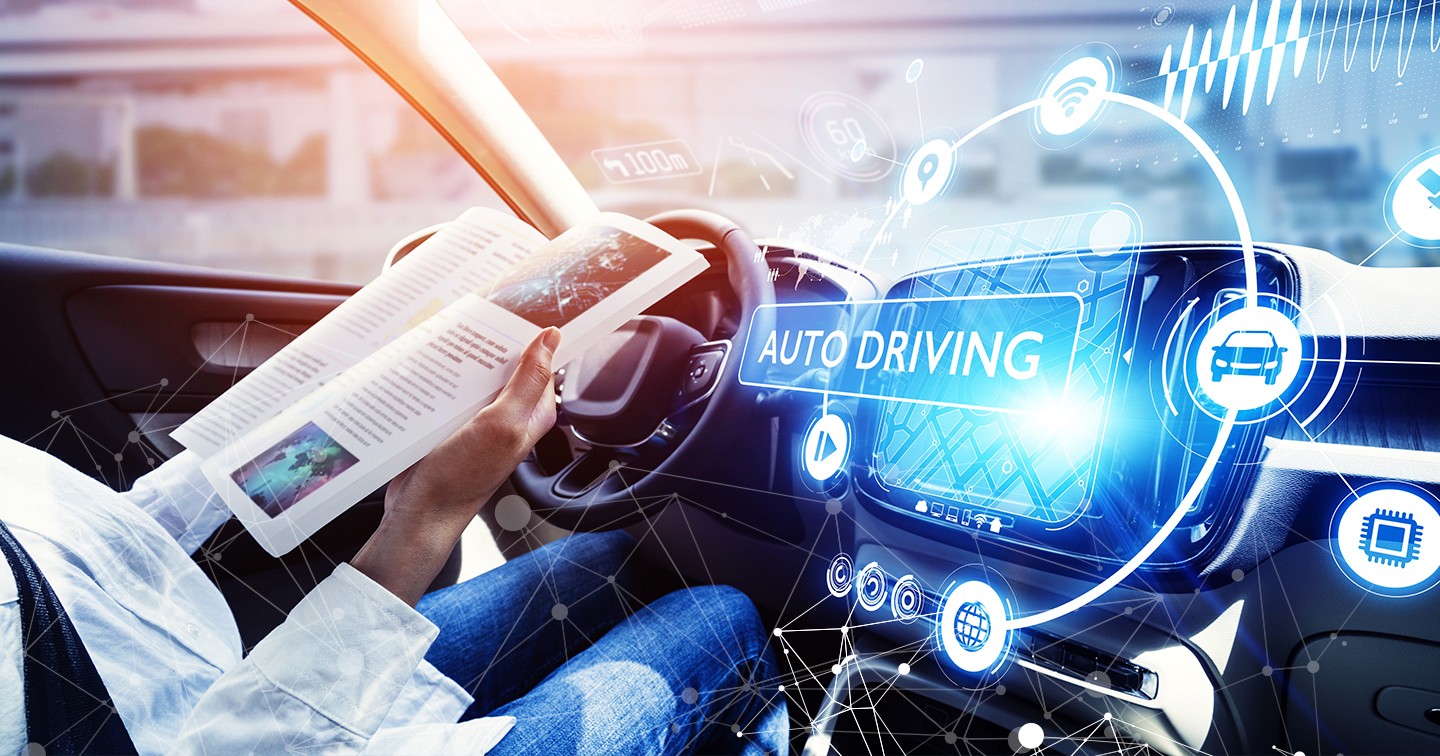 Unlike human-operated motor vehicles, AVs are deliberately designed to improve safety conditions since AVs don't speed, they don't drive under the influence, and they don't drive distracted. By passing legislation like House Bill (HB) 135 to support safe and swift AV deployment and commercialization, Kentucky policymakers can introduce a paradigm shift for the state's safety, mobility, and economic growth.
Autonomous vehicles (AVs) have a variety of use cases, including passenger cars engaged in ride-hailing, zero-occupancy delivery vehicles, shuttles, and trucks. AVs are equipped with an "automated driving system" consisting of advanced technology, such as machine vision and artificial intelligence, and hardware that gives the vehicle a 360-degree view that far exceeds the visibility of a human driver. Because AVs do not have a human responsible for the driving process, they can make better, quicker decisions. One company found that their AV was able to avoid or mitigate 88 out of 91 real-world crashes. In short, AVs are purpose-built for safety.
The first step toward realizing the benefits of AVs in Kentucky is passing legislation establishing a legal framework authorizing AV operations. Under the leadership of Representative Josh Bray, House Bill (HB) 135 forges a pathway for the deployment of the technology while ensuring AVs meet high safety standards, comply with all traffic laws, and respond to law enforcement.
In addition to increased safety, AVs will further Kentucky's economic growth and new highs for job creation and private investment—including in advanced manufacturing industries. Autonomous trucks will also boost the state's status as a leader in supply chains and logistics. Companies like DHL and Amazon rely on Kentucky for their shipping hubs because the state is located within a day's drive of two-thirds of the U.S. population. These same companies (and many more) are exploring AV trucks to increase delivery speed and efficiencies between warehouses and consumers. AV trucks are critically important because, according to the American Trucking Association, there is a shortage of 80,000 drivers—and that figure is expected to double by 2030. A study from the U.S. Department of Transportation confirmed that AVs would increase investment spending across all sectors, grow the U.S. economy, and create jobs without mass layoffs for drivers.
Furthermore, the disability community, elderly individuals, and Kentucky residents living in transportation deserts all stand to benefit from the new mobility opportunities brought about by the broad deployment of AVs. Whether delivering groceries and essential goods to those in need or giving the underprivileged a new sense of independence, AVs will help people and goods get where they need to go.
Over 20 states have already passed legislation explicitly authorizing AV operation on public roads, including neighboring states like Tennessee and West Virginia. Without an AV law of its own, Kentucky might cede economic and innovation leadership to surrounding states and risks being passed over as commercial partnerships are established.
Enacting HB 135 into law will help boost supply chain resilience and usher in high-quality jobs for Kentucky residents while making Kentucky roads safer and more accessible for those in need. I urge Kentucky lawmakers to pass this bill and deliver it for Kentucky road users, consumers, and businesses.
Click here for more Op-Eds.